Recent Westminster College graduate Valerie Kokai received a College Chemistry Award from the Society for Analytical Chemists of Pittsburgh. The 2007 alumna, who completed College Honors in chemistry, was one of 28 college students honored at the Society's annual awards dinner.
---
Westminster College's "Get Real!" life preparation series continues Thursday, March 6, with "Navigating the Insurance Policy Rapids" presented by James Giel of Dollar Bank and Roxanne Bruce, an independent insurance agent.
---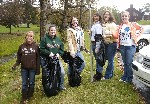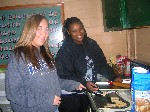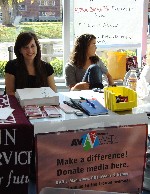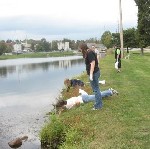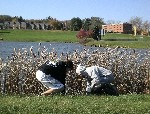 Westminster College's Make-A-Difference Day was observed Oct. 25 with over 100 students completing over 335 hours of community service.
---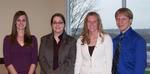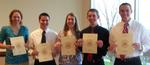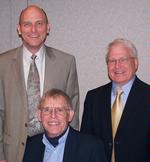 Westminster College's Mathematics and Computer Science Department held its annual awards banquet and Kappa Mu Epsilon induction March 25 in the Witherspoon Lakeview Room of the McKelvey Campus Center.
---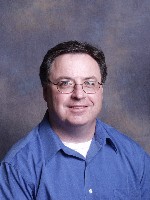 Language Barrier, a one-act play written by Dr. Andrew Ade, Westminster College associate professor of English, won the Best Play Award at the Pittsburgh Playwrights Theater Company's seventh annual Theatre Festival in Black and White.
---
Westminster College senior philosophy and economics major Michael Gorman received an undergraduate research grant from Westminster's Drinko Center for Excellence in Teaching and Learning.
---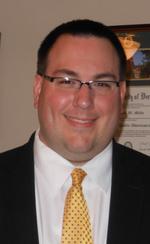 Westminster's College Department of Political Science will host Dr. Russell Mills for a presentation Monday, April 30, at 3 p.m. in McKelvey Campus Center's Witherspoon Lakeview Room.  The program is free and open to the public.
---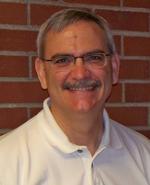 NEW WILMINGTON, Pa. - Dr. Timothy Cuff, Westminster College associate professor of history, will present at the Faires Faculty Forum Wednesday, Feb. 6, at 11:40 a.m. in the Sebastian Mueller Theater of the McKelvey Campus Center.
---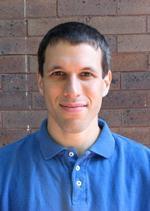 NEW WILMINGTON, Pa. - Dr. David Offner, Westminster College assistant professor of mathematics, is involved in two partnerships with Pittsburgh Public Schools to improve mathematics education.
---
Several Westminster College students who volunteer with Big Brothers/Big Sisters of Lawrence County are asking the Westminster College community to join them in "Bowl for Kids Sake" Saturday, April 3, at the Colonial Bowling Lanes in New Castle.
"In the past, we asked the fraternities and sororities on campus to participate, but we hope to branch out to the faculty, staff, their families, and the community," said Joanna Badger, a junior public relations major and co-coordinator of the event from New Wilmington. 
Teams of four to six people are needed to fill one-hour slots.  Each team member is asked to raise $35 in sponsorship money, and will received a free game of bowling, lunch, a "Bowl for Kid's Sake" T-shirt, entertainment, a chance to participate in a Chinese Auction, and chances to win great prizes.  Teams can register until March 26 by calling Suzanne Mrozek at (724) 657-3680.
 Big Brothers/Big Sisters is dedicated to bring in caring role models to the lives of children in need of a mentor in the community.  "Bowl for Kid's Sake" brings in up to 30% of the yearly budget.
"This is just for fun bowling," Badger said.  "There's no bowling skill needed."

---
Displaying 831-840 of 5155 total records