Orr Auditorium
---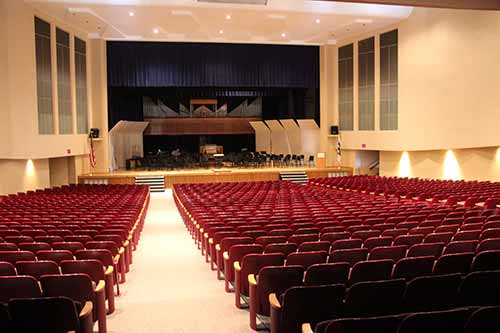 Orr Auditorium is a multi-purpose space that is heavily booked by a variety of users throughout the college's academic year. The 1,728-seat hall is suitable for recitals, concerts, plays, lectures, conferences, films and commencement or award ceremonies. Orr Auditorium is an extension of the college's Music Department, home to the Westminster College Celebrity Series and utilized by many of the college's departments.
Anderson Amphitheatre
---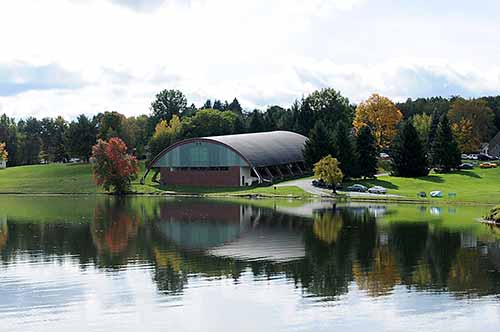 Anderson Amphitheatre was built by New Wilmington Missionary Conference (a Presbyterian meeting every summer that brings missionaries from around the world) and is used by the college for outdoor activities, including picnics, concerts and movies.
Beeghly Theatre
---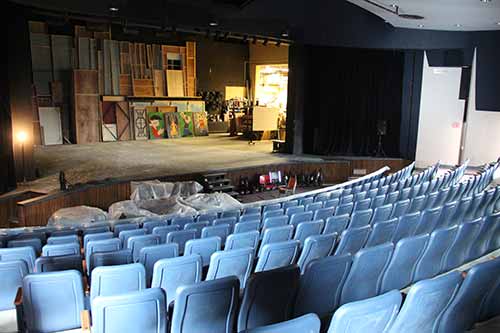 Beeghly Theatre is located right next door to Orr Auditorium. Most theatrical productions are produced and debuted here, with seating for 238.
Mueller Theater
---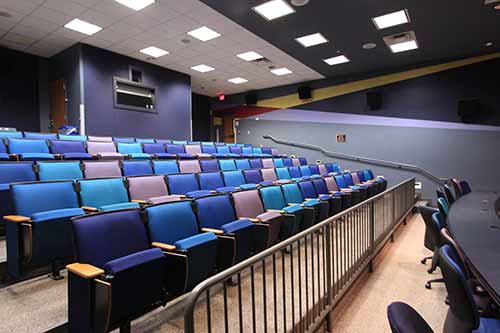 Mueller Theater is famous for its big screen, used for classes, special academic presentations and weekend movies.