The Next Chapter: First Year Program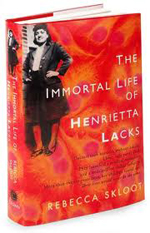 ---
The Next Chapter
The First-Year Program at Westminster College is an innovative educational experience required of all new students. It is designed to introduce you to the philosophy and practice of a liberal arts education and equip you with skills essential to your success at college and in life beyond Westminster College. This program seeks to develop the whole student, and thus involves both academics and the social and co-curricular opportunities which support them.
Academics
---
The formal academic portion of the program is composed of three classes you will take over the course of your first two semesters. These classes are Inquiry 111, Writing 111, and Speech 111. The Inquiry 111 course has been structured so that, following completion of the course, students will be able to:
Articulate and practice the values and methods of a liberal arts education.
Engage, experience and explain different ways of knowing.
Pursue interdisciplinary study and discussion of important issues.
Writing 111 and Speech 111 are purposely designed to complement Inquiry 111. For more information regarding these courses, please refer to the Westminster College Undergraduate Catalog.
Social
---
A sense of community is important to the people of Westminster College, so much so that we often refer to Westminster as a "family." Therefore, the development of community is an essential component of your Westminster experience and the First-Year Program. Fresh Start Orientation is your introduction to this community and a vital part of your social life here.
Co-curriculum
---
The co-curriculum at Westminster College is a rich one. Student organizations that support your academic studies, service opportunities offered in and out of class, leadership opportunities, and internship experiences are only a few examples of all that is available to enhance and deepen your education at Westminster. Your introduction to the co-curriculum is "The Next Chapter", our summer reading program for all incoming first year students. The summer reading is a collaborative effort of the Division of Student Affairs and the Inquiry Program, and it provides an enjoyable way for our students to continue to hone their critical thinking skills during the summer through the exploration of a selected literary work. This summer, you will be reading The Immortal Life of Henrietta Lacks, a remarkable story of how the first human cell lines were developed for use in scientific research. The Immortal Life of Henrietta Lacks, which will be discussed during Fresh Start Orientation, was chosen, in part, because it illustrates and makes tangible several of the key themes of Inquiry 111. Additionally, the College will host an array of campus-wide co-curricular activities in connection with The Immortal Life of Henrietta Lacks such as expert panels and guest speakers. Elements of the book may also be a topic of discussion in select classes across campus.
Over the summer, you will receive the book, a reading guide, and instructions for completing an essay question on The Immortal Life of Henrietta Lacks that you will be required to submit at one of your first Fresh Start sessions in August.
Late in the summer, a Web site maintained by College Faculty members will be available. There, you will be able to further explore ideas in and perspectives on The Immortal Life of Henrietta Lacks. The Web site will also enable you to submit questions about the book to faculty members, who will respond to your inquires during the first three weeks of August. Watch the Westminster home page for further information.