First Year Summer Reading Program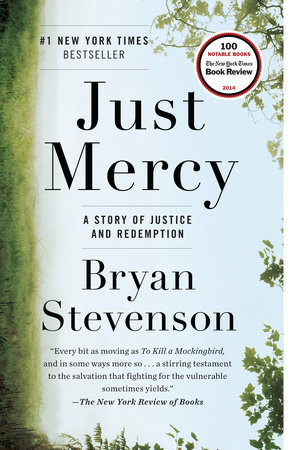 Your Westminster education begins even before you set foot on our beautiful campus, with this year's summer reading — Just Mercy by attorney and activist Bryan Stevenson.
Because every first year student will read the same book, the summer reading assignment provides a common intellectual experience for you to share with your future classmates and professors. It will give you a sense of what college-level reading is like, and serve as the basis for classroom discussion and campus events this fall. Your experience with the book will set you on the road to a liberal arts education by challenging you intellectually and personally, and helping prepare you to make contributions in the rapidly changing world that you will enter upon graduation.
Your job now is to read Just Mercy and to write an essay in response to one of the three questions provided below. Follow the instructions for writing and submitting your summer essay that are provided there. Be sure to upload it to the drop box on the FY 000-01 First Year Summer Reading page on Desire2Learn by Monday, August 16.
To Consider Before You Read
---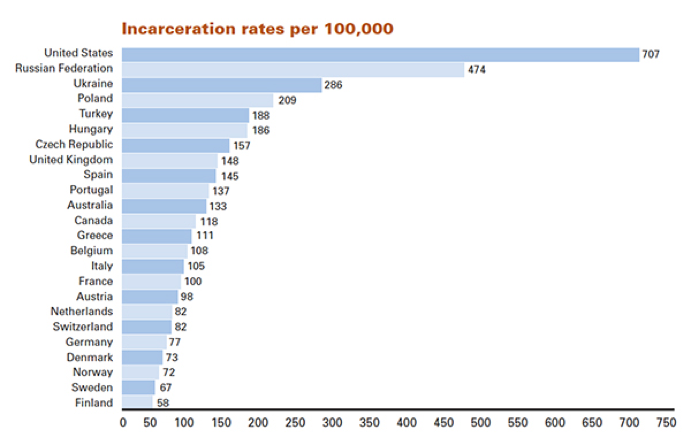 https://sfbayview.com/2016/09/george-jackson-university-supports-the-historic-sept-9-strike-against-prison-slavery/incarceration-rates-per-100000-for-list-of-countries/
We hope you enjoy Just Mercy. As you read the book, consider the questions it raises about the nature of injustice, the ability of individuals to make a difference in the world, and the possibilities for grace and redemption.
In the book, Bryan Stevenson describes an array of challenges faced by people caught up in the criminal justice system. He tells stories of individuals striving to hold onto hope and dignity in the face of dehumanizing treatment. He tells stories of people he is successful in helping to exonerate and of people he has been unable to free. He shares his personal journey and the frustrations he faces while seeking to achieve justice from an unjust system.
Many of the people we meet in Just Mercy have been wrongfully convicted. A wrongful conviction occurs when a person has been convicted of a crime, even though they are factually innocent. Many wrongful convictions result from individuals being denied in practice the rights they were entitled to on paper.
Wrongful convictions occur regularly. In the mid-1980s, social scientists estimated that, even if the criminal justice system got it right 99.5% of the time, almost 6,000 Americans would be wrongfully convicted of a felony each year1. This number has increased significantly over the last three decades as the U.S. has tripled the number of people it sentences to prison.
The issue of wrongful conviction is particularly troubling when the death penalty is involved. Currently, thirty of the fifty states allow individuals to be sentenced to death for murder. Between 2000 and 2018, just over 2000 people were sentenced to death and almost 900 people were executed. In a typical year, five people will be freed from death row because evidence is found which proves their innocence 2. Others are executed despite significant doubts about their guilt. One of Bryan Stevenson's most troubling cases involves Jimmy Dill, who is executed despite a high likelihood of innocence.
1 Huff et al. 1986. "Guilty until Proved Innocent" Crime and Delinquency 32 (4): 518-44. https://www.innocenceproject.org/dna-exonerations-in-the-united-states/

2 Death Penalty Information Center, "Facts About the Death Penalty" https://deathpenaltyinfo.org/documents/FactSheet.pdf
Criminal Justice Reform Groups
---
If you would like to know more about the criminal justice system and attempts to reform it, you might want to investigate these organizations: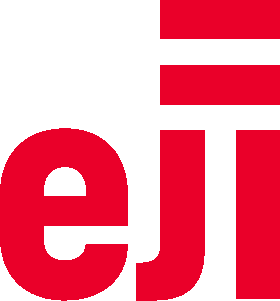 The Equal Justice Initiative is a non-profit organization founded in 1989 by Bryan Stevenson. The EJI goes to court to represent people who have been denied their rights, wrongfully convicted, or abused while incarcerated. The group provides help to people as they leave prison, and advocates for an end to mass incarceration and excessive punishment. In 2018, the EJI opened the National Memorial to Peace and Justice and the Legacy Museum, in Montgomery, Alabama, to highlight the impact of slavery, lynching and other forms of racial violence in American history.
The Death Penalty Information Center was founded in 1990 to increase public knowledge by collecting and disseminating reliable information about the death penalty. It is a good source of statistical data on capital sentencing and executions, for the country as a whole and for individual states. It also provides information on individual death penalty cases and the individuals who have been executed or who are currently on death row.

The Innocence Project was founded in 1992 at the Cardozo School of Law. It is dedicated to freeing innocent people who are incarcerated and to reforming the criminal justice system to prevent future miscarriages of justice. The Innocence Project has capitalized on advances in science, using DNA evidence to establish the factual innocence of people who were wrongfully convicted. To date, 350 factually innocent people have been released from prison due to the efforts of the Innocence Project. It has also used advances in neuroscience to get states to change interrogation and witness practices that are associated with wrongful convictions.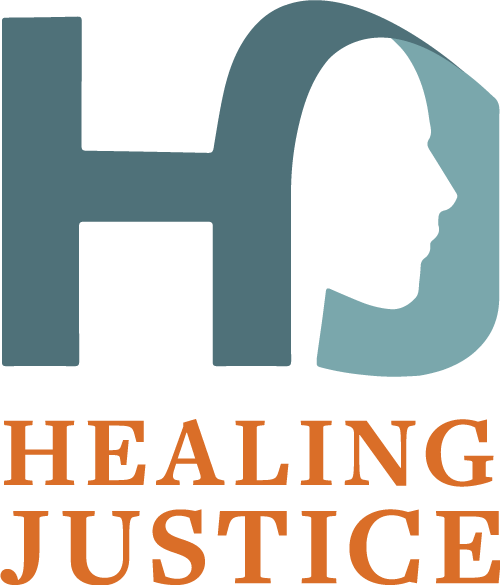 Healing Justice is a national non-profit organization founded by Jennifer Thompson, a rape survivor whose case resulted in a wrongful conviction. The organization promotes restorative justice and provides support to people harmed by wrongful convictions. The group's work began with the realization that post-conviction exonerations open old wounds and create new ones for crime survivors and their families, as well as for those who were wrongfully convicted. https://www.innocenceproject.org/healing-as-a-crime-survivor-of-a-wrongful-conviction/
Essay Questions
---
Instructions for Uploading Essay
By Monday, August 16, upload your essay to the dropbox on the FY 000-01 First Year Summer Reading page on Desire2Learn.
Click on Dropbox from the menu at the top of the page. Then, select 'Just Mercy Summer Essay' and use the uploader to submit your essay.
Also, be sure to bring your copy of Just Mercy when you come to Westminster in August.
CHOOSE ONE OF THE THREE essay topics below and write a two-page essay that responds to the questions posed. The essay is assigned so that you will engage in a meaningful way with the perspectives offered by the book. Don't worry about writing a comprehensive answer to all the prompts, but consider and respond to them as you read and reflect on the book. Do be sure to use examples from the book and explain how those examples illustrate the points you want to make.
Requirements for Your Essay
---
Your essay is due on August 16th.
The preferred file type is .doc from Microsoft Word or .pdf. Instructors cannot open .gdoc or .pages. All students have free access to download the suite of Office 365 products.
The essay should be 2 typed, double spaced pages.
Use 12 point font and one inch margins.
You may write in first person, but it is not required.
Put your name in the top left corner of the paper.
You are not required to use sources other than Just Mercy. If you do use other sources, be sure to cite them appropriately using footnotes or in-text citation and a works cited page (which will not count against your 2 pages).
Upload yours to the dropbox on FY 000-01 First Year Summer Reading page on Desire2Learn.
Click on Dropbox from the menu at the top of the page. Then, select 'Just Mercy Summer Essay' and use the uploader to submit your essay.
Essay Question #1
---
Once Bryan Stevenson is successful in getting Walter McMillian released from death row, he feels angry rather than happy or relieved. He says "It was far too easy to convict this wrongfully accused man and send him to death row for something he didn't do and much too hard to win his freedom after proving his innocence" (p. 225). Stevenson describes a number of cases where innocent people were convicted and sentenced to incarceration or even death. He and his team encountered strong resistance when they tried to get justice for their clients. Many people didn't want to believe what the evidence proved--that they had a part in convicting an innocent person.
Which case described in the book do you consider to be the biggest or most upsetting miscarriage of justice?
Why is it so hard for so many people to admit that they "got it wrong" in these cases?
Why do you think is it so hard for people generally to admit when they are wrong and do what is necessary to get it right?
Essay Question #2
---
After Jimmy Dill was executed, Bryan Stevenson became discouraged, but then he decided that he had to keep fighting for justice because "I do what I do because I am broken, too…We are all broken by something…Our brokenness is also the source of our common humanity, the basis of our shared search for comfort, meaning, and healing….We can embrace our humanness, which means embracing our broken natures and the compassion that remains our best hope for healing. Or we can deny our brokenness, forswear compassion, and, as a result, deny our own humanity" (p. 289).
What does Stevenson mean when he says that we are all "broken"?
Where do we see examples of "brokenness" and its effects depicted in the book?
Do you agree with Stevenson that our humanity depends on recognizing and having compassion for brokenness? Why or why not?
Essay Question #3
---
At Walter McMillian's funeral, Bryan Stevenson tells the congregation that "Mercy is most empowering, liberating, and transformative when it is directed at the undeserving. The people who haven't earned it…are the most meaningful recipients of our compassion. Walter genuinely forgave the people who unfairly accused him and the people who judged him unworthy of mercy. And in the end it was just mercy towards others that allowed him to recover a life worth celebrating" (p. 314).
Do you agree with the words Stevenson shared at the funeral?
Why do some of the people in the book who seem to have the most reason to be bitter end up focusing on feelings of gratitude or forgiveness?
Is it possible to pursue both justice for victims and mercy for the people who hurt them?