Accomplished Westminster Alumni
A tribute to Westminster's liberal arts tradition alumni are accomplished in, and contribute to, a wide range of fields including; education, research science, medicine, politics, writing, entrepreneurial enterprise, mission, mountain climbing and business. Our most prestigious recognition awarded to accomplished alumni, the Westminster College Alumni Citation, recognizes professional accomplishment, service to Westminster and community service. Accomplishments of graduates of 10 years or less are recognized through the presentation of the Outstanding Young Alumni Award. Added in 2016, the Rising Titan Award recognizes a junior or senior for their outstanding leadership and potential for impact on the alumni community after they graduate.
As a result of the COVID pandemic, the awards program was temporarily suspended for 2020. Current and newly added nominees will be considered for the 2021 year.
2019 Recipients
Alumni Citation Award Winners
---
Robert Buehner Jr.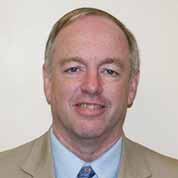 A 1975 cum laude graduate with an honors degree in political science, went on to earn his juris doctorate from Dickinson School of Law and returned to his hometown of Danville to practice law and become active in community affairs. He was elected Montour County district attorney in 1992 and over the next 20 years compiled a 99% conviction rate, was featured on several national media forums and currently serves as commentator for several newspapers on criminal justice matters. Following his retirement as district attorney, he served as adjunct faculty of criminal justice studies for two semesters at Westminster. He was a member of Westminster's Board of Trustees from 2008-2016 and served on Bloomsburg University's Council of Trustees for 25 years. Bob and his wife, Alice, live in Danville and are the parents of Mary Jane, Becky and Robin (deceased), in whose memory the family established the Robin Emily Buehner Kindness Scholarship at Westminster.
Stephen Keener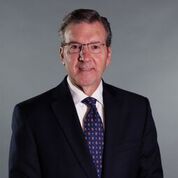 A 1980 graduate with a degree in English, has been a full-time Little League® staff member since graduation. He was elected by the international board of directors as president in 1994 and chief executive officer in 1996, positions which he still holds today. During his tenure, the world's largest youth sports organization experienced rapid expansion, including the establishment of the Little League Urban Initiative, expansion of the Little League Baseball® World Series from eight teams to 16, continued development of the use of technology, a formal partnership with Major League Baseball and further international growth. A native of the Williamsport area, he resides there with his wife, Cheryl. They are the parents of three and grandparents of three.
LeeAnn Fulena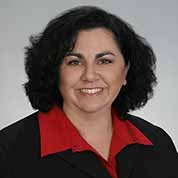 A 1989 cum laude graduate with a degree in business administration/management, went on to earn her juris doctorate from the University of Pittsburgh School of Law and is a partner at Robb Leonard Mulvihill LLP, where her practice includes multiple areas of litigation, estate planning and probate and corporate law. She hosts workshops and guest lectures on estate planning, probate and starting a business; has taught real estate and municipal law classes at the college level; and is a member of the American, Pennsylvania and Allegheny Bar Associations. She serves or has served on numerous community outreach boards and was a 2019 Lawrence/Mercer ATHENA honoree for her mentoring and leadership skills. Among her leisure activities is making Charitable Charms, a line of jewelry whose profits are donated to her favorite charities.
Outstanding Young Alumni Recipient
---
Matthew Bickert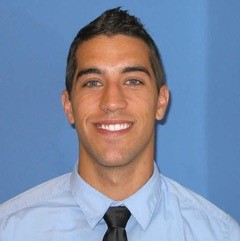 A 2011 graduate with a degree in international business, discovered a passion for service in the community through his involvement in Westminster's Student Government Association, Greek life, Habitat for Humanity, mission trips and study abroad in Rome. After four years in the technical field as a business analyst, Matt joined the Peace Corps as a community economic development advisor in a rural community in Paraguay. He learned Spanish and technical competencies to develop and implement community projects with host-country nationals. He was selected to join the programming team and served an additional year as sector coordinator. He completed his service in June and relocated to the Pittsburgh area with his fiancée, Aisury.
Rising Titan Award Winner
---
Emma Messett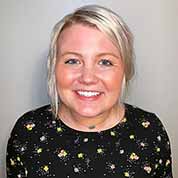 A senior pursuing an interdisciplinary business management and social policy degree with minors in accounting and human resources, is president of Westminster's chapter of Habitat for Humanity, vice president of finance for the Students of Westminster Admissions Team and a member of Pi Sigma Pi academic honors society. The Sharpsville native completed internships at the Community Food Warehouse of Mercer County, Reach Beyond mission in Austin, Texas, and the Right2Know campaign in Cape Town, South Africa. Passionate about service and sustainability initiatives, especially regarding social justice, she seeks to pursue a career on the executive team of a nonprofit organization.