Accomplished Westminster Alumni
A tribute to Westminster's liberal arts tradition alumni are accomplished in, and contribute to, a wide range of fields including; education, research science, medicine, politics, writing, entrepreneurial enterprise, mission, mountain climbing and business. Our most prestigious recognition awarded to accomplished alumni, the Westminster College Alumni Citation, recognizes professional accomplishment, service to Westminster and community service. Accomplishments of graduates of 10 years or less are recognized through the presentation of the Outstanding Young Alumni Award. Added in 2016, the Rising Titan Award recognizes a junior or senior for their outstanding leadership and potential for impact on the alumni community after they graduate.
Alumni Citation Award Winners
---
Dr. Adel Abdul-Malek '62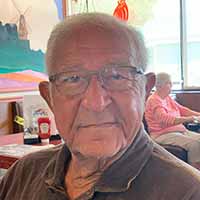 Dr. Adel Abdul-Malek '62 was born and raised in Cairo, Egypt. Following his freshman year at the American University of Beirut he arrived at Westminster College, graduating in 1962. He then continued his studies in physics and chemistry at Princeton University. After earning his PhD he worked for Standard Oil Company of Indiana (subsequently Amoco Oil Company and more recently part of British Petroleum) as a research scientist, advancing through the ranks to manage his own team of Lubricant Additives Research, retiring in 1997. Adel has been a dedicated and strong supporter of Westminster scholarships, contributing annually to various campus initiatives and has served as a signatory for annual fund outreach. He and his wife, Diane Beran, make their home in Sarasota, Florida.
Dr. David Dado '09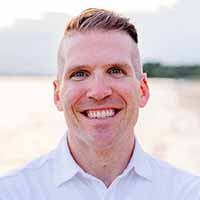 Dr. David Dado '09 earned his degree in biology and was awarded a U.S. Air Force Health Professions Scholarship to the West Virginia School of Osteopathic Medicine, graduating with honors. He was promoted to captain, entered active duty military service, completed residency in internal medicine at Wright State University/Wright Patterson Air Force Base, and completed subspecialty training in nephrology at UT Health San Antonio. He has served as staff nephrologist and medical director for hemodialysis at the San Antonio Military Medical Center, chief of nephrology/hemodialysis at Keesler Medical Center and clinical faculty at multiple institutions; worked for a local nephrology practice along the underserved Mississippi Gulf Coast; volunteered to support local efforts; and authored dozens of journal publications. His decorations include two U.S. Meritorious Service Medals and a U.S. Air Force Commendation Medal for Meritorious Service. He was honorably discharged with the rank of major in July and accepted a clinical academic position at Malcolm Randall VA Medical Center in Gainesville, Florida, where he lives with his wife, Megan, and daughters, Clare and Paige.
Darnelle Clark '09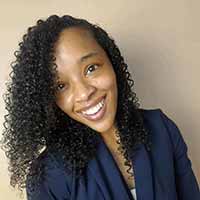 Darnelle Clark '09 graduated with a degree in psychology. She then went on to complete a post-graduate degree in early childhood education and earned a master's degree in curriculum and instruction from Youngstown State University, and is a first-grade teacher in the Liberty (Ohio) Local School District. She is the creator and founder of Clark's Cozy Corner, a YouTube channel born out of the pandemic and viewed in 33 countries. The goal is to make all viewers feel valued, safe, loved, seen and heard by educating and entertaining children and their families through the power of a read-along focused on social-emotional learning. She is involved in local and national civic groups, has a variety of leadership roles in her church and has received the Game Changer Award from the city of Youngstown for her positive impact on her community. Sidelined by COVID and extended hospitalizations, her plans to start doctoral work and teach at the university level are on hold. Darnelle has been featured in the alumni e-news and has supported the college through donations and her time. She resides in Warren, OH.
Outstanding Young Alumni Recipient
---
Alina Clough '18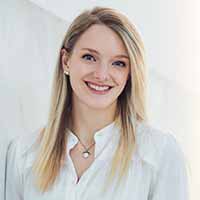 Alina Clough '18 earned a degree in international politics and is currently serving as a public service technologist focusing on software design and development for nonprofits, governments and social impact startups. While at Westminster, she was a young professional ambassador to Germany, volunteering to resettle Syrian refugees and working on technology and startup policy in the government. Additionally, as a United Nations volunteer, she worked to digitize drone maps to help Tanzanian girls escape child marriage. Alina has also co-founded a Buffalo chapter of Girls Who Code, an after-school coding course. After graduation, she moved to New York where she worked on election and voter registration technology. She earned a master's degree in public policy at the Harvard Kennedy School of Government, where she was founding designer of PathCheck Foundation, a nonprofit privacy-preserving COVID contact tracing solution. She has published multiple articles with Harvard, MIT and George Mason's Mercatus Center, where she was awarded a Frederic Bastiat fellowship for economics. Alina is a frequent contributor to the college's analyst program and professional networking symposium efforts. She currently works in Washington, D.C., designing software for NASA's small business procurement program and volunteering as vice president for the local chapter of the American Conservation Coalition.
Rising Titan Award Winner
---
Baylee Horvath '22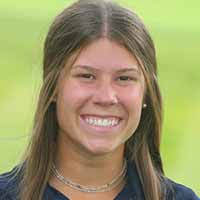 Baylee Horvath '22 is a senior from Murrysville majoring in business administration, marketing and professional sales, and sports management. She was a member of the women's swimming and diving and championship women's golf teams (2019-2022) and Alpha Gamma Delta sorority (2020-2022). She is the outgoing president of the Student Athletic Advisory Club, active president of Titan Guides and member of the sports promotion club. Baylee completed her practicum in the Alumni Engagement Office and launched the Inside the Huddle virtual series during COVID. She more recently completed an internship with Amazon in Phoenix as an area manager and plans to graduate in December.