Accomplished Westminster Alumni
A tribute to Westminster's liberal arts tradition alumni are accomplished in, and contribute to, a wide range of fields including; education, research science, medicine, politics, writing, entrepreneurial enterprise, mission, mountain climbing and business. Our most prestigious recognition awarded to accomplished alumni, the Westminster College Alumni Citation, recognizes professional accomplishment, service to Westminster and community service. Accomplishments of graduates of 10 years or less are recognized through the presentation of the Outstanding Young Alumni Award. Added in 2016, the Rising Titan Award recognizes a junior or senior for their outstanding leadership and potential for impact on the alumni community after they graduate.
2021 Recipients
Alumni Citation Award Winners
Mike Anthony '77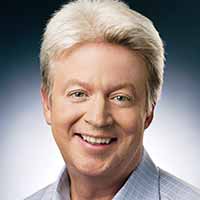 Michael Anthony, a 1977 graduate with a degree in business administration-management, has over 40 years in retail, product development and brand building and has led several retail organizations as chair of the board, president and CEO. He began his career with Gold Circle Stores, advancing to Lechter's Inc., Brookstone Company and Things Remembered. He is an investor and member of the Board of Directors of 2nd Avenue Stores, a chain of thrift superstores in the Philadelphia area. He serves on the board of Green Drop, which collects gently-used clothing and household goods and sells them to thrift stores. Funds raised support Green Drop's partners, including the American Red Cross, the Military Order of the Purple Heart, the National Federation of the Blind and the Society of St. Vincent de Paul Philadelphia. He serves on Westminster's Board of Distinguished Visitors. He and his wife, Debra, live in Amherst, N.H., and are the parents of two adult children.
Rebecca Bonner '80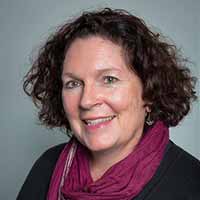 Rebecca Bonner, a 1980 graduate with a degree in political science, is a founding board member and executive director of the Greater Philadelphia Association for Recovery Addiction, the parent nonprofit for The Bridge Way School, Pennsylvania's first recovery high school serving students who have struggled with substance abuse and co-occurring mental health disorders. She has worked with nonprofits for over 30 years in secondary and post-secondary education as well as small business development. She sits on the national board of the Association of Recovery Schools, the advisory board of the Department of Behavioral Health and Intellectual DisAbility Services for the City of Philadelphia, the board of Unity Recovery and the public policy committee of Faces and Voices of Recovery. She received the Caron Treatment Center's Brian H. Early Community Leadership Award and Making a Difference Award from the City of Philadelphia Office of Addiction Services.
Karen Campman Emmett '75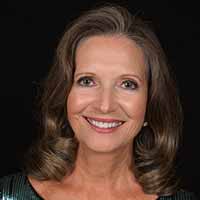 Karen Campman Emmett, a 1975 graduate with a degree in music education and voice, retired after 31 years teaching music, including the last 23 in the West Middlesex Area School District. During her career she directed various vocal ensembles, musical and plays. She has sung professionally in the tristate area, including the National Anthem for the Westminster Titans, the Pittsburgh Steelers and the Pittsburgh Steelers. She is an active member of her church and a volunteer for many organizations in and around the Shenango Valley. Karen is past president of the Westminster College Alumni Association, former chairperson of the local alumni group and an active volunteer at Westminster. She and her husband, Paul, live in West Middlesex.
Doug Hill '76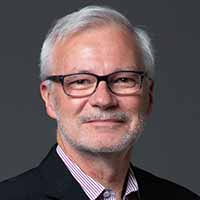 Douglas Hill, a 1976 graduate with a degree in political science, is the retired executive director of the County Commissioners Association of Pennsylvania (CCAP). During his nearly 36-year tenure the association grew steadily, increasing from a staff of six to about 90. He remains active with a variety of community groups, volunteer activities and in local and regional leadership roles in his church. He maintains memberships in a number of professional, state and local board and civic groups. He and his wife are the parents of three adult children.
Major Robert Lytle '97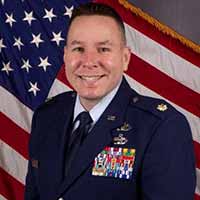 Major Robert Lytle, a December 1997 graduate with a degree in public relations, enlisted in the Air Force Reserve between his sophomore and junior years at Westminster and has gone on to serve nearly 27 years between active and reserve duty. Rob has supported several humanitarian and hurricane relief missions; was deployed five times in support of Operations IRAQI FREEDOM, NEW DAWN and ENDURING FREEDOM; supported NATO operations; and pioneered the way Air Force Reserve Command \Logistics Readiness officers conduct their hands-on training. During his deployments Rob volunteered hundreds of hours for the USO, the Bishkek Children's Cancer Center and Bishkek Children's Heart Center, where he sponsored two open-heart surgeries and raised funds for 10 more. He continues his volunteer efforts, raising over $25,000 for charities that help military members and veterans cope with the unseen scars of war. He is the interim commander and director of operations at the Youngstown Air Reserve Station and is the operations, logistics and facilities manager for BAWA Acoustic NA. He and his wife, Apryl (Preston) Lytle '99, live in Streetsboro, Ohio, with their two teenaged children.
John Seltenheim '75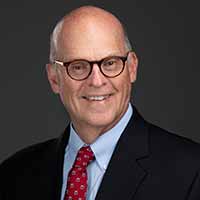 Jon Seltenheim, a 1975 graduate with a degree in business administration-management, is an executive coach and consultant who retired from United Concordia Dental as senior vice president of government and business strategy. A former member of Westminster's Board of Trustees, Jon has participated in the College's Board of Distinguished Visitors since 2017. He sits on the Eastern University Board of Trustees and on the Dean's Advisory Committee of the Columbia University College of Dental Medicine. He recently gave the welcome address to the inaugural cohort of Miami University of Ohio's online MBA. He provided leadership for the National Association of Dental Plans as a member of the board from 2002-2006 and as chair from 2004-2006. He led the Healthcare Reform Task Force from 2008-2013 and facilitated the 2022-2027 strategic plan for the board of directors. A resident of Lemoyne, Jon is an active member of the Camp Hill United Methodist Church, where he has led the Friday Morning Men's Bible Study since 1998 and previously led the Unified Leadership Council.
Outstanding Young Alumni Recipients
Mike Disotell '11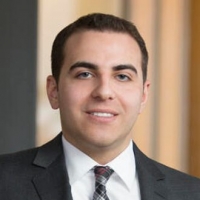 Mike Disotell, a 2011 magna cum laude graduate with a degree in English, went on to The Ohio University School of Law, graduating with honors. Following law school he joined the multinational firm Orrick, Herrington & Sutcliffe in the employment litigation group as part of a team that litigated high-profile class action cases across the country. He was honored with the firm's Community Responsibility Award for his efforts in pro bono representations and community involvement. This past May he joined the firm Dentons Cohen & Grigsby, where he continues to practice in the labor and employment field. \Mike and his wife, Patricia, live in Wexford, where they are awaiting the birth of their son, Britain, named in memory of Mike's dear friend, Britain Roush.
Kelly Lake '11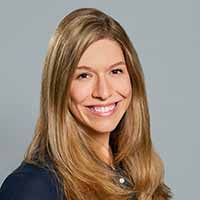 Kelly Lake, a 2011 summa cum laude Honors graduate with a degree in English, is an associate producer of animated films at Illumination Entertainment. Her credits include the Despicable Me films, The Secret Life of Pets, Sing, The Grinch, Minions and the upcoming Minions: The Rise of Gru. She is an active volunteer with Big Brothers/Big Sisters, a mentor with Women in Animation and works with the Los Angeles Unified School District on an artistic outreach program sponsored by Illumination. She is a member of ASIFA-Hollywood, the Visual Effects Society and the Santa Monica Symphony. She and her husband live in Pasadena.
Rising Titan Award Winners
Sam Accordino '22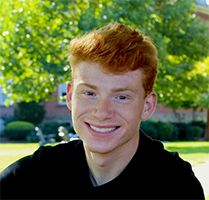 Sam Accordino is a senior neuroscience/pre-med major (Honors program) who has served in various capacities on campus, including vice president of recruitment for Titan Guides; president of Interfraternity Council; vice president of Theta Chi; president of the Pre-Health Society; treasurer of Habitat for Humanity; treasurer for Psi Chi; and a member of the Neuroscience Club, Tri-Beta, the Sexuality and Gender Alliance and Lambda Sigma. He served as a peer success coach to first-year students and a peer tutor in chemistry, biology, psychology, neuroscience and Honors courses. As a member of the men's soccer team he is one of the captains; was selected an Academic All-District and Academic All-American honoree; and was a Presidents Athletic Conference (PAC) Champion in 2018 and PAC runner-up in 2020-2021. The Honors program enabled him to travel to Greece and has funded much of his undergraduate research with Westminster faculty, Drs. Deanne Buffalari and Jessica Rhodes. He plans to attend medical school next fall.
Megan Parker '21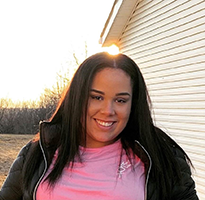 Megan Parker is a 2021 graduate with a degree in nursing. While at Westminster she was president of \Student Government Association, associate trustee on Westminster's Board of Trustees, student tutor, \vice president of philanthropy for Sigma Kappa sorority, orientation student coordinator, member of Lambda Sigma honor society and volunteer at UPMC Horizon Hospital. She earned co-PAC Most Outstanding Performer at indoor track championships, taking first place in shot put and weight toss and was team leader on back-to-back PAC indoor track championships. She is currently a maternity nurse at UPMC in Seneca and a registered nurse at George Junior Republic in Grove City.