More than 335 students are expected to earn diplomas Saturday, May 20, during the 152nd annual Westminster College commencement ceremonies. The 2005-2006 academic year will conclude with a baccalaureate service at 10:30 a.m. in Orr Auditorium and commencement at 2:30 p.m. on the Senior Terrace of Old Main.
The Rev. Daniel B. Merry, associate pastor to Pittsburgh Presbytery and 1977 Westminster graduate, will deliver the baccalaureate sermon, "Is God Fair?" Merry is also the staff person to the Committee on Preparation for Ministry, Administrative Commission for Transformation and the Malawi Partnership Ministry Team.
After receiving his degree from Westminster, Merry went on to Union Theological Seminary in Richmond, Va., where he served as student pastor of the Midway Presbyterian Church in Maxton, N.C. In 1981, he went to serve as pastor of the Second Presbyterian Church in Pittston, and in 1987 he accepted the call to the John McMillan Presbyterian Church in Bethel Park, where he remained for 13 years with a congregation that grew from 85 to almost 400. Between August 2004 and August 2005, Merry and his family served the Synod of Blantyre in Malawi, Africa.
Charles R. Burke, Westminster College Trustee Emeritus and Chairman Emeritus of the Grable Foundation, will deliver the commencement address, "Thoughts for a Lifetime," after receiving an honorary doctor of public service degree from Westminster.
Burke received his undergraduate degree from Princeton University and his law degree from the University of Virginia Law School. He was an attorney with Reed, Smith, Shaw & McClay, a staff attorney with Westinghouse Electric Corporation, a partner with McCann, Garland, Ridall & Burke, and a partner with SCC Investment Advisors, all located in Pittsburgh. He served on the boards of Rubbermaid, Inc., the Federal Home Loan Bank of Pittsburgh, and several other smaller corporations.
Burke continues to serve area charitable associations such as The Grable Foundation and The United Way of Allegheny County. He has previously served the Third Presbyterian Church, Eye and Ear Hospital, Better Business Bureau of Western Pennsylvania, Inc., Consumer Credit Counseling Services of Western Pennsylvania, and the Executive Service Corps of Western Pennsylvania.
The class of 2006 has chosen Nawal Rajeh to give the senior address. Rajeh, a senior political science and individual interdisciplinary major, is a graduate of Austintown-Fitch High School and a daughter of Ghassan and Soumaya Rajeh.
In case of rain, ceremonies will be held at the Memorial Field House. Contact the Academic Dean's Office at (724) 946-7122 for more information.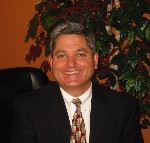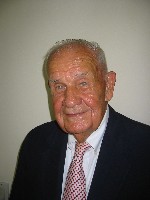 Displaying 861-870 of 5190 total records