The New Wilmington Chamber of Commerce will hold its annual Holiday Gala Saturday, Dec. 4, at 6:30 p.m. in the Witherspoon Room located in the Westminster College McKelvey Campus Center.
 "All members of the community are invited to celebrate the spirit of the season," said Jackie Meade, director of the Westminster College Career Center and chamber member.  "The Wilmington Area High School Chorus will again put music in the air for this annual celebration.  The Witherspoon Room is a great site for a celebration.  The food, fellowship, great prizes, and holiday music will make this event enjoyable to all."
 To make reservations, send your name and a check payable to the New Wilmington Area Chamber of Commerce to NWACC, Box 241, New Wilmington, PA  16142.  Cost is $17.50 per person. 
 Area businesses are also invited to donate a gift for give-away door prizes during the gala.  Gifts, which should be identified by the name of the business, should be taken to the McKelvey Campus Center information desk by Monday, Nov. 30.
 For more information, contact co-chairs Meade at (724) 946-7343 or Mona Moufid at (724) 946-2029.
---
New Orleans native Nick Manno, a former freshman at Tulane University, is now a freshman at Westminster College.
Westminster College offered free tuition, room and board, and books for up to a dozen Hurricane Katrina victims.
"My dad works at Tulane Medical School in New Orleans, so we went there to ride out the storm and help as much as we could. We each took about four days worth of clothes" said Manno. "The storm passed by us without much damage, but early the next day, the water came. It flooded the basement and the first floor of the school and the hospital across the street."
The hospital and school were equipped with emergency generators, and volunteers cooked all perishable food, storing the non perishable food on higher floors.
"For two days we worked to get the diesel fuel into the generators. For some reason, we could only put a little fuel in it at a time, or the engine would stall," Manno said. "In the end though, everything failed. We had no water.
"On the third day, the helicopters came. They took the patients first from the hospital across the street and from Charity Hospital, which is located nearby," Manno continued. "We were one of the last to leave. We were flown to the airport, where we were allowed to wash up a little before leaving on the buses going to Lafayette. There we took showers, received clean clothes, and antibiotic shots."
Manno's journey continued to Madisonville to visit his uncle. His uncle's house was not flooded, but didn't have power.
"From there we went to Baton Rouge, then Columbus, Ohio, where we visited my cousin, and finally to Girard to visit my dad's sister's family, the Zuppos. My mom and dad are staying in Girard for the time being because my little brother, Chris, is attending Girard High School," Manno said. "One of my cousins from Campbell, Ohio, heard about Westminster's offer to accept flood victim students, so I came here to look at the place. I'm used to schools that were like small cities, but I liked this small school atmosphere. The people here were nice and friendly, so I choose to stay at Westminster."
Manno is not sure what his family will do in the future. They did not come prepared to stay the winter. The last the Manno's saw of their house was a satellite photo with water up to its roof. Manno is sure that he'll stay at Westminster at least this semester, as he's joined the Titan football team.
"Right now, my mom doesn't want to go back to New Orleans," said Manno. "My dad, my brother, and I do though. I guess it depends on my dad's work. No one expected the storm to be this big&not the government and not the people of New Orleans. People there have always been talking about how they miss 'the big ones,' but when it came no one was prepared."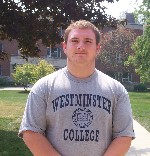 ---
Dorita Bolger, Westminster College professor and librarian, and Erin Smith, assistant professor and assistant librarian, had their research, "Faculty Status and Rank at Liberal Arts Colleges: An Investigation into the Correlation among Faculty Status, Professional Rights and Responsibilities, and Overall Institutional Quality," published in the May issue of College and Research Libraries.
"This survey of liberal arts colleges sought to determine a correlation between the personnel status of librarians and overall institutional quality," Bolger said. "The results were based on the responses of the 125 colleges from among the 217 institutions ranked by U.S. News & World Report in its annual report on America's colleges."
Recently, Bolger and Smith attended the American Library Association Conference in San Antonio, where Bolger served on the Sage Reference Industry Board (SRIB) and Smith served on the College and Research Libraries Editorial Board.
"Sage Publishing is one of the premier publishers of social science journals and books," Bolger said. "The goal for this Board is to identify and communicate trends, issues, concerns, and ideas about reference resources. The recommendations of this Board affect library collections nationwide."
Bolger, who has been with Westminster since 1981, earned her undergraduate degree from Pennsylvania State University and master's from Clarion University.
Smith, who has been with Westminster since 2002, earned her undergraduate and master's degrees from the University of Tennessee.
Contact Bolger at (724) 946-7325 or e-mail dbolger@westminster.edu
or Smith at (724) 946-7327 or e-mail smithet@westminster.edu for more information.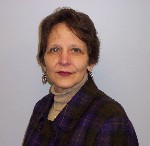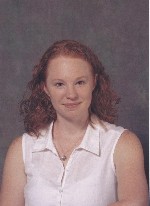 ---
The program started with patriotic music by the Wilmington High School Marching Band, and ended with a 21-gun salute from the 1-107th Field Artillery, but it was the emotional program between those events that drew several standing ovations.
---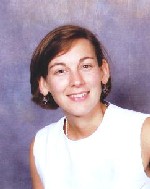 Dr. Andrea K. Grove, assistant professor of political science at Westminster College, will give the first in a series of "last lectures" Tuesday, Oct. 17, at 4 p.m. in Walton-Mayne Union Lounge.
---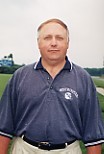 Scott Renninger Jr.,
associate professor of physical education, chair of the department, head men's tennis coach, and assistant football coach, recently received the first annual Greek Service Award at Westminster College.
The award was given and sponsored by the Greek Week committee, which is composed of representatives from each fraternity and sorority.
---
Westminster College will host the 2006 Pennsylvania Music Educators Association (PMEA) District 5 High School Honors Choir concert Saturday, Nov. 11, at 2 p.m. in Orr Auditorium.
---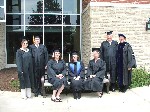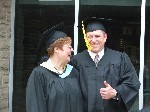 Six local students graduated Saturday from Westminster College through the Lifelong Learning Program (LLP).
---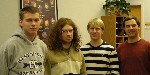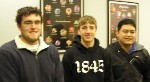 Two teams of Westminster College students competed in the 19th annual Denison University Spring Computer Programming Competition Feb. 23.
---
The Peace Studies Coffeehouse at Westminster College will host guest speaker Terry Kay Rockefeller, a member of September 11th Families for Peaceful Tomorrows, Thursday, Nov. 6, at 7 p.m. in room 150 of the Hoyt Science Resources Center. The event is free and open to the public.
---
Displaying 861-870 of 5281 total records