The Westminster College Celebrity Series welcomes 10-time Grammy award-winning artist Ricky Skaggs and Kentucky Thunder Friday, Oct. 14, at 8 p.m. in Orr Auditorium.
"Skaggs is an accomplished singer and musician, who is bringing back an appreciation of bluegrass to America and countries around the world," said Gene DeCaprio, director of the Westminster College Celebrity Series. "He's backed up with an incredible all-star group, Kentucky Thunder. Today's audiences love the toe tapping, knee slapping beat of this authentic American music."
Skaggs marked his 30th year as a professional musician in 2001, and this ten-time Grammy Award winner continues to do his part to lead the recent roots revival in music. Known affectionately today as bluegrass music's official ambassador, and has brought the genre to greater levels of popularity in the past few years than the father of bluegrass music, the legendary Bill Monroe, could ever have imagined.
Skaggs accomplishments include eight awards from the Country Music Association, including 1985 "Entertainer of the Year." In 1997, he established his own record label, the Skaggs Family Records, and has released an amazing seven consecutive Grammy-nominated classics.

Westminster's Orr Auditorium has been recently remodeled to include air conditioning, stage elevator, new carpeting, and re-upholstered seats, along with stage lighting and shell improvements.
Tickets are on sale now. Contact Connie McGinnis, assistant director of the Westminster College Celebrity Series, at (724) 946-7354 or e-mail mcginncl@westminster.edu for tickets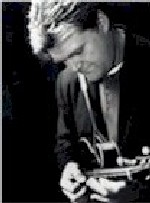 ---
Westminster College recently received a grant from the Pennsylvania Association of Broadcasters (PAB) to purchase a state-of-the-art digital video camera, which allows one person to be the photographer and the reporter on a story.
"Convergence is blurring the lines between print and broadcast journalism," said Brad Weaver, instructor of broadcast communications at Westminster College. "Newspaper photographers now shoot and edit video and present those stories online thanks to the light weight, professional digital video camera. In order to remain competitive, young broadcast journalists must become savvy to the ways of digital video shooting and editing. The digital age means the jobs of producer, shooter, editor, and reporter are merging, and to remain competitive, broadcast students need training and experience with the new digital video systems."
"This new digital video camera will also allow us to integrate video with out Web efforts as a vital component, including video blogging and podcasting," Weaver said. "Broadcasters need to grow past the idea that they can just tag on video and audio to the text they post on the Web. Digital cameras let us think about how to produce video and audio content for new media"
"PAB has long been interested in campus broadcasting programs and especially the curriculum followed in Pennsylvania's College and Universities aimed at broadcast majors," said Richard Wyckoff, president of the Pennsylvania Association of Broadcasters. "We decided to assist these colleges and universities by establishing a grant program. PAB is very pleased to recognize Westminster College for its broadcasting program and is most happy to award the College with one of our 2006 grants."
"Our broadcasting program is proud that we are recognized by professional broadcasters via the awarding of this grant," said Dr. David Barner, chair of the Department of Communication Studies, Theatre, and Art. "In addition to the grant, the PAB allows Westminster students to attend PAB professional seminars at no charge. Through this outreach, Westminster students meet working professionals and receive free training in the latest broadcast techniques from the top broadcast professionals in the country."
One of Westminster's current broadcast students, Kathryn Larson, recently conducted research on the use of the digital video camera.
"My research was largely a case study in Nashville, Tenn., where this new 'baby Sony' camera is currently affecting the local television stations," Larson said. "Whether liked or disliked, a reporter or photographer will write their story using video and sound shot from this digital video camera, which weighs just a few pounds and costs considerably less than the $10,000 digital video pro at $10.000 digital video $10,000 and a $5,000 tripod. Right now this 'baby' camera is used at the ABC affiliate Channel 2 in Nashville, where people say it's the wave of the future."
Kathryn Larson is a daughter of Jane Lauer of Nashville, Tenn. Larson, a senior English and broadcast communications major, is a graduate of Harpeth Hall School.
Contact Barner at (724) 946-7239 or e-mail barnerdl@westminster.edu for more information.
---
District Five Honors Chorus will perform Saturday, Nov. 3, at 2:30 p.m. in Westminster College's Orr Auditorium.
---
Fourteen Westminster College students will have the opportunity to interview radio personalities from local morning shows.
---
Westminster College will host a "Canoe-a-Thon"
Sunday, April 27, from 1-5 p.m. at Brittain Lake.
Proceeds from the $3 canoe rides around Brittain Lake will be donated to the Pittsburgh AIDS Taskforce.  Sponsors Alpha Phi Omega will also have food and games available at nearby Anderson Amphitheater.
---
The Westminster College Young Presbyterian Scholars (YPS) are sponsoring an "Alternative Gift Market" Thursday, Dec. 7, from noon-7 p.m. in the Carlson Atrium of the McKelvey Campus Center.
---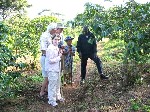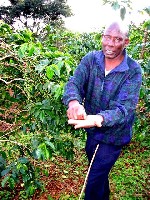 Moses, the man of history, used a walking stick as did Moses, our guide at Gibb's Farm in Tanzania. He offered each of us a stick and I almost refused. I don't usually find one necessary. This time I was glad I took Moses at his offer! 
---
Eighteen Westminster College students and two staff will join fellow spring breakers from across the country participating in Habitat for Humanity's "Collegiate Challenge" March 15-22.
---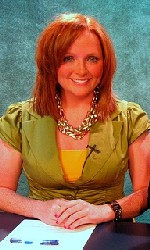 Amanda Conway, a Westminster College broadcast communications major, will give her capstone presentation "Swimming with Sharks" Thursday, Nov. 13, at 6 p.m. in Old Main room 211. The event is free and open to the public.
---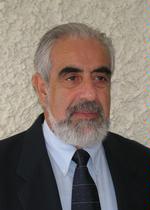 The Westminster College Peace Studies Coffeehouse will host Dr. Gideon Fishman, president of Western Galilee College in Israel, Wednesday, Sept. 16, at 4:30 p.m. in the Witherspoon Rooms of the McKelvey Campus Center. The event is free and open to the public.
---
Displaying 861-870 of 5012 total records