Dr. Andrew Ade, Westminster College assistant professor of English, is one of 15 scholars in the nation selected to attend the National Endowment of the Humanities Seminar scheduled this summer in Paris.
"The topic is modernism as it developed in Paris at the start of the 20th century," Ade said. "They have selected 15 applicants with an interest in French, English, and American and/or comparative literature, as well as those working in intellectual history, art history, film and theater arts. We will be meeting at Reid Hall to discuss the work of the international community of artists based in Paris during the modernist period between 1890-1930. We will also visit museums and special exhibitions and tracking down the Paris locations where major artists lived and worked."
Lead by Maria DiBattista and Suzanne Nash of Princeton University, the major part of the seminar will be devoted to the revolutionary works of modernism in it ascent phase: literature by Gertrude Stein, Guillaume Apollinaire, Ernest Hemingway, Andre Breton and Henry Miller; paintings by Picasso and Braque; surrealist writings and film.
"This is a marvelous opportunity for me to pursue my research projects in Modernist theater and to prepare a future Westminster course on the American experience in Paris during the first decades of the 20th century," Ade said. "It will also give me a chance to reacquaint myself with Paris, where I had spent a year teaching at Groupe HEC, the National Business School of France, before beginning my doctoral studies. I am excited to spend time with this particular group of teachers and researchers in one of the great cultural capitals of the world this summer."
Ade, who has been with Westminster College since 2003, earned his undergraduate degree from Northwestern University, and master's and Ph.D. from the University of North Carolina.
Contact Ade at (724) 946-7349 or e-mail adeaw@westminster.edu for more information.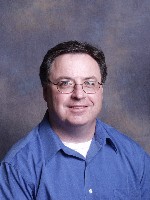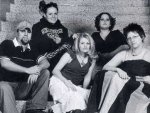 Five Westminster College senior art majors have works displayed at the Senior Art Show
April 25-May 18
at the
Westminster College Art Gallery. 
The gallery is open to the public
Monday-Saturday, 8 a.m.-6 p.m. and Sunday noon-6 p.m.
"The theme of my art show is Allison Wonderland,'" said Allison Evans of Avella.  "I picked this theme because a lot of the things that happened to Alice have been parallel in my life. I studied a semester in London, England.  That was my falling down a rabbit hole, and things have never been the same since.  I've incorporated painting, ceramics and sewing to make Allison Wonderland come alive."
Displaying 891-900 of 5149 total records