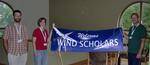 Three Westminster College professors attended the Sustainable Energy Conference July 27-Aug. 1 at Lafayette College in Easton and learned about the potential for implementing wind energy on Westminster's campus.
---
Westminster College junior English major Kelly Lake won the $3,000 first prize in the Pittsburgh Regional Literature Contest sponsored by the National Society of Arts and Letters (NSAL).
---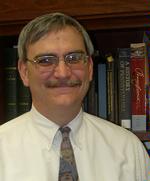 Dr. Timothy Cuff, Westminster College associate professor of history, organized and chaired a panel at the 35th annual meeting of the Social Science History Association (SSHA) Nov. 18-21 in Chicago.
---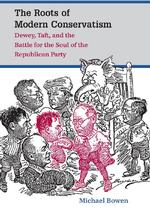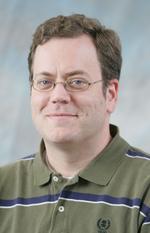 The Roots of Modern Conservatism: Dewey, Taft, and the Battle for the Soul of the Republican Party was mentioned in George Will's syndicated column.
Dr. Michael Bowen, Westminster College visiting assistant professor of history, is the author of The Roots of Modern Conservatism: Dewey, Taft, and the Battle for the Soul of the Republican Party published by the University of North Carolina Press and set for release Sept. 26.
---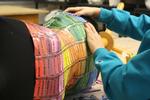 Westminster College's Department of Communication Studies, Theatre and Art will host an open house Tuesday, May 1, from 4:30-6 p.m. at the Russell Hall Art Studios.  The event is free and open to the public.
---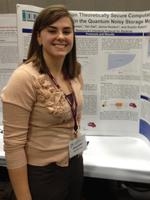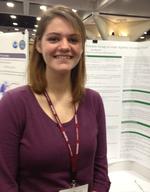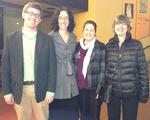 NEW WILMINGTON, Pa. - Westminster College senior mathematics majors Jenna Huston and Lisa Kaylor received undergraduate research grants from Westminster's Drinko Center for Experiential Learning, and presented their research at the joint meetings and annual conference of the American Mathematical Society (AMS) and the Mathematical Association of America (MAA) Jan. 9-12 in San Diego. Six Westminster faculty also attended and presented at the conference.
---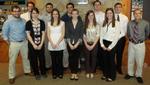 NEW WILMINGTON, Pa. - Twelve Westminster College chemistry and biochemistry majors presented the results of a service-learning project at a meeting of the Slippery Rock Watershed Coalition (SRWC) Nov. 14 at the Jennings Environmental Education Center.
---
Westminster College will host more than 900 students from 55 area schools to participate in the northwestern regional Science Olympiad competition on Friday, April 2.
The competition runs from 9 a.m.-2 p.m., and features middle school and high school students' science projects and experiments.  Robot Ramble, Bottle Rocket, Naked Egg Drop and Robo Billiards are just four of the highly-visible experiments that will be educational as well as fun for spectators.
The competitions balance students' knowledge of facts, concepts, processes and applications, as well as their skills.  The focus throughout the competition is on learning, participating, interacting, having fun, and developing team spirit.
Middle and junior high schools competing are: Apollo-Ridge, Brookville Area, Butler, Clarion, DuBois, Farrell, Ford City, Freedom Area, Indiana Area, Kane Area, Laurel, Maplewood, Mohawk, Neshannock, New Castle Christian Academy, North Clarion, North East, Oil City, Redbank, Riverside, Shady Side Academy, St. Mary's Area, St. Stephen, St. Ursula, St. Vitus, Union, and West Allegheny.
High schools competing are: Apollo-Ridge, Blairsville, Brookville Area, Clarion Area, Cochranton Area, DuBois, Ford, Franklin Area, Grove City Area, Indiana Area, Kane Area, Kittaning, Laurel, Maplewood, Montour, North Clarion, North East, Oil City, Penns Manor, Quaker Valley, Redbank, Saegertown, Seneca, St. Mary's, Titusville, Union, Warren Area, and West Allegheny.
The Science Olympiad is an international non-profit organization devoted to improving the quality of science education, increasing student interest in science, and providing recognition for outstanding achievement in science education by both teachers and students.  The Science Olympiad tournaments are rigorous academic interscholastic competitions that consist of a series of individual and team events, which students prepare during the year.
For more information, contact Dr. Martha Joseph, assistant professor of chemistry at Westminster College and director of the event, at (724) 946-7295 or e-mail josephm@westminster.edu or visit the website: http://www.westminster.edu/Acad/dean/olymp.htm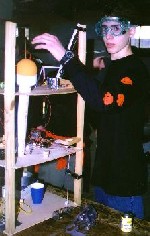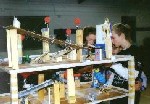 ---
More than 60 Westminster College students recently participated in the annual "College Bowl."
 "The College Bowl' is a trivia game where two teams go head to head for seven-minute halves.  This year we had 16 teams compete," said James McElree, a junior public relations major from Zelienople and academics chair for the College Bowl.  "There are tossup questions worth 10 points, then whichever team answers the tossup correctly gets a chance at a bonus question worth between 10 and 30 points.  The team with the most points at the end of the game moves on in this single-elimination tournament."
 The first-place team of Lee Scott, Ashley Williams, Brad Patton, and Lindsay Lutes won $300.  The second-place team of Ben Nelson, Christie Grewe, Megan Costello, and Aaron Bruck won $200.  The third-place team of includes Ben Libert, Mary Huebert, Andrea Ceplecci, and Dennis Buffone won $100.  The fourth-place team of includes Sarah Kramer, Lisa DeDesiderio, Zachary, Hudson, and Jeff Brownlee won $50.
 For more information, contact McElree at mcelrejc@westminster.edu
---
Dr. David Shaffer, an assistant professor of computer science at Westminster College, recently presented a talk on the "SeasideTesting" framework at Smalltalk Solutions Conference in Orlando and the European Smalltalk Users Group Conference in Brussels.
The conferences were attended by software developers and professors interested in the Smalltalk programming language and environment.
For the past two years, Shaffer has been actively developing the software, SeasideTesting, a framework for testing web server applications. "I presented a half-day tutorial session on the 'Seaside' framework and a 45-minute talk on my 'SeasideTesting,' work" Shaffer said. "Seaside is a set of tools for developing Web applications. My tutorial focused on both introductory and advanced Seaside development topics like Web components, decorations, and dealing with object databases. SeasideTesting grew out of a need for a way to write automated tests for software written using Seaside."
While at the conference in Brussels, Shaffer presented another testing framework, which he has developed, called "Squellenium," and chaired a session on Smalltalk in education.
While at the conference in Orlando, Shaffer met with Eric Evans, author of 'Domain Driven Design.'
"His book is a potential textbook for our capstone course, and I had the unique opportunity to sit with him and discuss what parts of it Westminster might be able to use." Shaffer said
Contact Shaffer at (724) 946-7292 or e-mail shaffecd@westminster.edu for more information.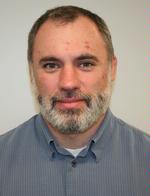 ---
Displaying 891-900 of 5141 total records