Ten Westminster College students recently received scholarships through The Pittsburgh Foundation. All awards will be applied to the students' tuition for the 2009-2010 academic year.
---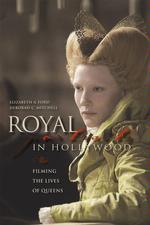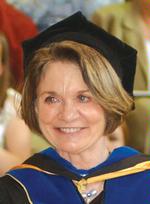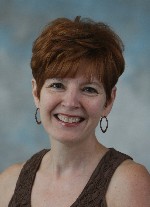 Royal Portraits in Hollywood: Filming the Lives of Queens, co-authored by Westminster College English faculty Dr. Elizabeth Ford, professor emerita, and Dr. Deborah Mitchell, associate professor, received an honorable mention for the Susan Koppelman Award for the Best Edited Volume in Women's Studies in 2009. The award was given by the Popular Culture Association/American Culture Association (PCA/ACA).
---

Fourteen Westminster College students and their faculty adviser participated in the 21st annual American Model United Nations International Conference Nov. 20-23 in Chicago.
---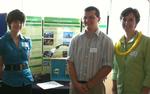 Fourteen Westminster College science students participated in the Ohio River Watershed Cruise Sept. 22.
---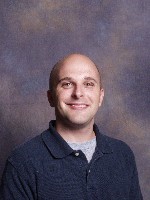 Dr. Jamie McMinn, Westminster College associate professor of psychology, was selected to serve as the American Psychological Association (APA) program director for Division 2: The Society for the Teaching of Psychology.
---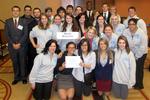 NEW WILMINGTON, Pa. - Twenty-five Westminster College students and their faculty adviser participated in the 23rd annual American Model United Nations International Conference (AMUN) Nov. 17-20 in Chicago.
---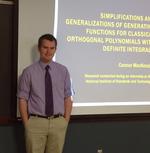 NEW WILMINGTON, Pa. - Connor MacKenzie, a Westminster College senior mathematics major, was recently notified that one of his mathematics research papers was accepted for publication in the Journal of Classical Analysis.
---
--  Dr. Kang-Yup Na, assistant professor of religion at Westminster College, will discuss ethnicism at Faculty Forum Wednesday, March 31, at 11:30 a.m. in the McKelvey Campus Center Theater.
"I'll provide a brief introduction to the meaning and meaninglessness of "ethnos" in Paul, the author of many New Testament letters," Na said.  "That ancient expression of religio-ethnic experiences will be used for reflection on Asian Hermeneutics or Asian-American Hermeneutics in contemporary academia.  The hope is to pose questions regarding some of our ideologies and assumptions regarding ethnicism in ancient Asia Minor, contemporary America, and New Wilmington."
Na, who has been with Westminster College since 1998, earned his undergraduate and master's degrees from Princeton University, and his Ph.D. from Emory University.
Faculty forum, established in 1990, serves as a venue for the exchange of ideas and information among Westminster College faculty.  Speakers present their research, teaching ideas, lectures, performances, special programs, and uses of technology to keep faculty informed about the work of colleagues from many disciplines.
The event is free and open to the public.  For more information, contact Na at (724) 946-7155  or e-mail nak@westminster.edu.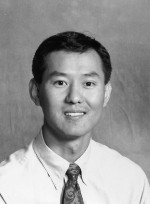 ---
Each year since 1997, all Westminster College Greek organizations on campus raise money for the Lynch  family.
Bill Lynch, a 1983 Westminster graduate, met Carolyn when he was a member of Theta Chi fraternity and she was a Zeta Tau Alpha , one of the fraternity's sweethearts.  The couple married in 1986.  But in 1991, Carolyn nearly died from an infection that had stolen half her lung capacity and ended her career as an elementary teacher.  Then in 1997, Bill, who had no life insurance, collapsed and died from a heart aneurysm, and left Carolyn and their three children without an income.
Ever since then, each fraternity and sorority takes turns making 11 holidays a little brighter for the Lynch family.  At Christmas, all the Greeks make a donation and buy gifts for the children.  The fraternities and sororities take up a collection at the annual Sing and Swing Competition, and since 1998, they have collected over $8,250 to help out their "adopted family." 
"I just receive the collection of $200 to buy Christmas gives for the children," said Stephanie Wagner, service chair for Panhellenic Council and a junior elementary education major from Hershey.  "We have a wish-list for the three Lynch children, which includes Uno Attack, a soccerball, paint by number kit, Disney CDs, magic trick kits, remote control cars, Perfection Game, Shrek 2 DVD, Monopoly, Brain Quest Cards, and more.  I wish I could be there when the kids open their presents, just to see their faces.  Mrs. Lynch wrote how the kids want to be able to help a family when they get to college."
In addition the Greeks take turns purchasing and delivering gifts.  Sigma Nu fraternity takes care of Valentine's Day; Zeta Tau Alpha sorority gives gifts on St. Patrick's Day; Phi Kappa Tau gives at Easter; Phi Mu sorority gives on the first day of school; Theta Chi fraternity gives on Halloween; Kappa Delta gives on Thanksgiving; Alpha Sigma Phi fraternity provides birthday gifts for Megan; Alpha Gamma Delta sorority gives Tommy birthday gifts; Sigma Phi Epsilon gives Sarah's birthday gifts; and Sigma Kappa sorority helps the Lynch family celebrate summer.
For more information, contact Camille Hawthorne, associate dean of student affairs, at (724) 946-7112 or e-mail hawthorc@westminster.edu.
---
Two Westminster College senior chemistry majors, Justin Martinchek from Washington and Aaron Bruck from Grove City, presented their research at the national meeting of the American Chemical Society held in Washington, D.C.
"Their presentations were part of the undergraduate poster session at the meeting, which was sponsored by the Division of Chemical Education," said Dr. Helen Boylan, assistant professor of chemistry at Westminster College.
Martinchek's presentation, "GC-MS and GC-MS/MS for the Endogenous and Exogenous Hormones," was co-authored with Boylan. In this research, steroid starting materials were analyzed by GC-MS and GC-MS/MS for fragment ratios. Stigmasterol, which is used to make synthetic hormones such as progesterone, was analyzed.
Bruck's presentation, "Constructivist Approaches to the Chemistry Laboratory," was co-authored by Dr. Timothy Sherwood, associate professor of chemistry. This research takes a look at constructivism, where theoretical work in the classroom is coupled with investigation-oriented laboratory work, and how it can be applied in the high school laboratory.
Boylan also presented her research "Carboxy Terminus Plays a Key Role in the Structure and Function of Human Glutathione Transferase A1-1," which was co-authored by Gordon Rule. Boyland's research focuses on the effects of microwaves on human brain chemicals. This research is important as people place microwaves next to their brains as they use cell phones and other electronic devices.
Martinchek is a son of Judy Cable and Paul Martinchek, Washington, and graduate of Washington High School.
Bruck is a son of David and Eva Bruck, Grove City, and a graduate of Grove City High School.
Boylan, who has been with Westminster College since 2001, earned her undergraduate degree from Westminster College, and her Ph. D. from Duquesne University.
Contact Boylan at (724) 945-6293 or e-mail boylanhm@westminster.edu for more information.
---
Displaying 891-900 of 5069 total records