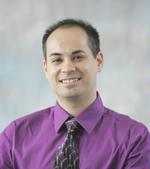 Dr. Larry Miller, Westminster College assistant professor of chemistry, will present "Enzyme Activity: The Life of a Biochemist" at Faires Faculty Forum Wednesday, Oct. 5, at 11:40 a.m. in the Sebastian Mueller Theater of the McKelvey Campus Center.
---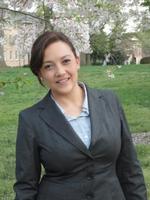 Brenda Swart, Westminster College Spanish lecturer, presented at two conferences in March.
---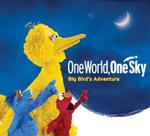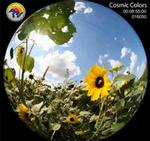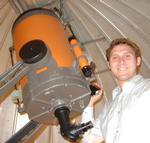 NEW WILMINGTON, Pa. - Westminster College announces several planetarium shows for the Spring 2013 season. Shows are open to the public and free of charge. However, reservations are required due to limited seating.
---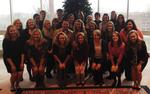 NEW WILMINGTON, Pa. - Twenty-nine Westminster College students were inducted into Omicron Delta Kappa (ODK) on Nov. 24. Dr. Sararose Lynch, assistant professor of education and Westminster ODK chapter co-adviser, was initiated honoris causa.
---
Westminster College is hosting its 13th annual "Lil' Sibs Weekend" Friday-Sunday, April 2-4.  The event allows Westminster students to share their college experience with younger siblings, cousins, or friends.
Registration, picture buttons, games, face painting, and a ballpark dinner kick off the "All Star" weekend on Friday from 4-8 p.m. in the Club Room of the McKelvey Campus Center. Students and siblings then have the opportunity to attend Westminster's Dance Theatre production in Orr Auditorium or enjoy showings of "Brother Bear" and "The Last Samurai" in the McKelvey movie theater. 
Saturday activities begin at 10 a.m. with the Alpha Phi Omega story hour in the McKelvey Campus Center or the Panhellenic Easter Egg Hunt being held in the quad.  Afternoon activities provide the opportunity to cheer on the Westminster baseball and softball teams at their respective home games, attend a swim party, or participate in Sports of All Sorts.  Following dinner in the dining hall, participants again have the opportunity to view movies in the McKelvey theater, attend the Court Jesters Basketball Exhibition, or the Alpha Phi Omega Retro Dance.  Evening activities continue with Night Owl Bowling from 11 p.m.-1 a.m.
Activities conclude on Sunday with Easter Vespers in the chapel at 7 p.m.
The event is sponsored by the Campus Programming Committee of Westminster College.  For more information, contact Camille Hawthorne, associate dean of student affairs at Westminster College, at (724) 946-7112 or e-mail hawthorc@westminster.edu.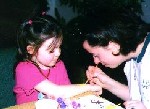 ---
Matthew McLaughlin, a senior music education major at Westminster College, will perform a horn recital Monday, Dec. 13, at 7:30 p.m. at Wallace Memorial Chapel.
 His program includes Dukas' "Villanelle," Haydn's "Concerto No. 2," "Alaegro Moderato," "Adagio," and "Allegro," and Gliere's "Concerto Op. 91," "Allegro," "Andante," and "Moderato."  Dr. Nancy Zipay DeSalvo, chair and assistant professor of music at Westminster College, will accompany McLaughlin on the piano.
 McLaughlin is a son of Ruth and Daniel McLaughlin, Randolph, N.Y., and a graduate of Randolph Central High School.  McLaughlin plays principal horn in Westminster's Wind Ensemble, Symphonic Band, and Orchestra.  He is also a member of the College's student Brass Quintet, and has performed in the pit orchestras for opera workshop productions of 'Hansel and Gretel" and "Carmen."  He has been the accompanist for the Men's Chorus, and was selected as a member of the Pennsylvania Intercollegiate Band for 2002, 2003, and 2004, when he was selected as principle chair.  McLaughlin has performed with the Warren (Ohio) Philharmonic Orchestra.  In the spring he will student teach at the Seneca Valley Area School District, and plans to earn a master's degree in horn performance.
 For more information, contact the Westminster College Department of Music at (724) 946-7270.
---
Dr. Robin Lind, director of choral activities and assistant professor of music at Westminster College, recently attended the Rene Clausen Choral School workshop.
"I was looking for a workshop that would assist me in taking the choral program here at Westminster to a new level of artistry and excellence," Lind said. "The Choral School at Concordia College, led by Rene Clausen, turned out to be perfect. Along with rehearsals of Brahms, I attended reading sessions of new choral works, workshops on technique, improving choral intonation and tone quality, and question and answer sessions with Dr. Clausen on a variety of topics."
The major focus of the workshop was the performance of the Brahms' "German Requiem," which was accompanied by the Fargo-Moorhead Symphony, performed by 62 Choral School participants and 40 area singers to a sell out crowd.
"This was the first time I had the opportunity to perform the 'Requiem' by Brahms, and it was an exhilarating experience," said Lind. "It was a thrilling piece of music and this performance was particularly powerful, with much of the credit given to the conductor, Rene Clausen, who led with such inspiration and artistry."
Lind, who has been with Westminster College since 2000, earned her undergraduate degree from Albertsons College of Idaho, her master's from the University of Oregon, and her Ph.D. from the University of Utah.
Contact Lind at (724) 946-7278 or e-mail lindra@westminster.edu for more information.
---
April Sobieralski, a Westminster College senior psychology major from Clairton, was recently awarded a Drinko Center for Excellence in Teaching and Learning Undergraduate Research Travel/Presentation Grant.
"The research grants for projects and creative activities must be conducted under the mentorship of Westminster College faculty," said Dr. Virginia Tomlinson, director of the Drinko Center for Excellence in Teaching and Learning at Westminster College. "Funding may include supplies, equipment, travel to libraries and data sources, and travel to make presentations. In order to apply for research support, the student must have a research proposal completed as a degree-seeking student at Westminster College, and be in good academic standing."
Sobieralski is a daughter of Raymond and Catherine Sobieralski, Clairton, and a graduate of Serra District Catholic High School. The title of her research is, "A Comparison of Ocular and Electroencephalographic Activity between Obsessive-Compulsive Disorder-Symptomatic and Nonsymptomatic Participants in Response to Disgusting Visual Stimuli," and she was advised by Dr. Kirk Lunnen, assistant professor of psychology.
"Obsessive-compulsive disorder has been linked to disruptions in brain activity and to variations in eye movements unlike those of non-OCD sufferers. The disgust response in those with OCD is a particular area of interest. The present study used the electroencephalogram to investigate differences in brain activation in response to disgusting imagery between 54 OCD-symptomatic and nonsymptomatic participants, and used electrooculography to investigate differences in ocular activity. OCD-symptomatic participants displayed significantly less eye movements on two disgusting images, and trends show OCD symptomatic participants had less eye movements for each disgusting image. New behavior modification treatments can center on training OCD sufferers to visually divert their attention from stimuli that are related to obsessions and compulsions," wrote Sobieralski.
Contact Tomlinson at (724) 946-6033 or e-mail tomlinvm@westminster.edu for more information.
---
James L. Cherney, instructor of speech at Westminster College, will continue the Westminster College Faculty Forum Wednesday, Nov. 7, at 11:45 a.m. in 311 Patterson Hall.
---
Westminster College is offering nine continuing education classes in October ranging from Scrapbooking and Yoga to various computer classes.
---
Displaying 891-900 of 5012 total records