Dr. Rita Akin, assistant professor of economics, and Dr. Daniel Fischmar, professor of economics and business, presented their research, "Shock and Causation Across Asset Classes" at the Midwest Economics Association Conference in Chicago.
"The paper examined whether futures and spot markets for foreign exchange interact in a predictable fashion," Fischmar said. "Though both the futures and spot markets follow a random walk, we found that they have a common, predictable trend component."
Akin, who has been with Westminster College since 2003, earned her undergraduate degree from Lafayette College and a master's and Ph.D. from the University of California, Santa Cruz.
Fischmar, who has been with Westminster College since 1975, earned his undergraduate degree and master's from Roosevelt University and Ph.D. from Southern Illinois University.
Contact Akin at (724) 946-7163 or e-mail akinrm@westminster.edu or Fischmar at (724) 946-7162 or e-mail fischmde@westminster.edu for more information.
---
The Westminster College Concert Choir and the Chamber Singers will perform a fall concert Sunday, Nov. 18, at 3 p.m. in Wallace Memorial Chapel.
---
Four Westminster College students received honorable mention in the East Central Colleges (ECC) Ninth Annual Student Literary Competition.
---

Local elementary students from kindergarten to second grade recently enjoyed "Reading is Fun" night sponsored by the Kappa Delta Pi, an international education honor society.
During the night of reading, students were invited to celebrate the theme, "Spring Fling, It's a Family Thing," by playing a game to get to know each other, drawing a mural, and reading books.  The mural can be found on the third floor of Old Main.
---
Westminster College will celebrate "Geek Week" Monday-Friday, Nov. 13-17 at 7 p.m. each night in the Hoyt Science Center.
---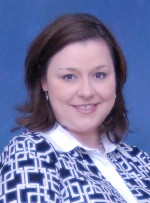 Westminster College recently hired Elizabeth Hildebrand to serve as Publications Director.
---

The Westminster College Chamber Orchestra will present the second concert in its Classical Series Sunday, March 2, at 3 p.m. in Orr Auditorium. The event is free and open to the public.
---
Westminster College admissions staff will be visiting local high schools the week of Nov. 10.
---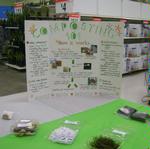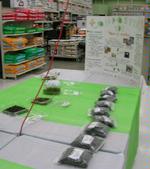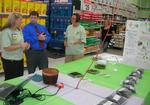 The address of the Field Station is 937 Fayette-New Wilmington Road and most activities do take place at this 50+ acre plot. But from time to time we take a road trip in behalf of the interests and activities that concern us. That happened on Friday, June 19, when the composting project of the Field Station hit the road and, at a distance of 40 miles, was the focus of a display in center aisle of the Chippewa Wal-Mart store! This event was part of a larger "expo" put on by more than 20 Wal-Marts of the Pittsburgh District. Called "The First Annual Personal Sustainability Projects Fair," the extravaganza was devoted to sustainability, a worthwhile topic that has become a commitment for the nation's largest retailer.
---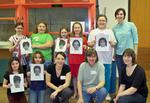 Westminster College mathematics and science faculty hosted a daylong workshop for Girls Scouts March 20.
---
Displaying 891-900 of 5396 total records