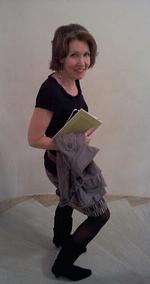 Dr. Bethany Hicok, Westminster College associate professor of English, presented a paper at the 110th annual conference of the Pacific Ancient and Modern Language Association Nov. 12-14 at Chaminade University in Honolulu.
---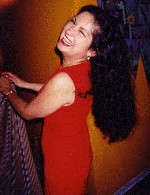 Westminster College's Office of Diversity Services will host Latina dancer Eileen Torres for a lecture and salsa dance demonstration Wednesday, Sept. 21, at 6:30 p.m. in the Berlin Student Lounge of the McKelvey Campus Center.
---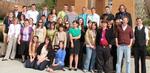 Thirty-four Westminster College students presented their research at the National Conference on Undergraduate Research (NCUR) March 29-April 1 at Weber State University in Ogden, Utah.
---
NEW WILMINGTON, Pa. - Six Westminster College students were awarded master of education degrees in December.
---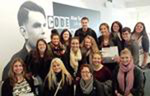 NEW WILMINGTON, Pa. - Fifteen Westminster College students recently toured a special exhibit at London's Museum of Science on the life and work of Alan Turing.
---
The Westminster College Horn Ensemble will present a Christmas concert Tuesday, Nov. 30, at 7:30 p.m. in Orr Auditorium.
 "The concert is all Christmas music," said Robert Cole, director of the Horn Ensemble.  "I sent out invitations to other horn players in the area to join the Westminster Horn Ensemble in this concert.  I won't know who is coming until the night of the concert.  Last year we had about 25 horns."
 Members of the Westminster Horn Ensemble include:
McDonald, PA
 Cassandra Walker is a daughter of Lewis and June Walker.  Walker, a senior elementary education and music major, is a graduate of West Allegheny High School.
Rochester, PA
 Bethany Morse is a daughter of Stephen and Lynne Morse.  Morse, a freshman music education major, is a graduate of Grove City Area High School.
Amity, PA
 Elizabeth Kribel is a daughter of Jacob and Lesley Kribel.  Kribel, a freshman environmental science and music major, is a graduate of Trinity High School.
Smithville, OH
 Cortney Fry is a daughter of Donald and Cynthia Fry.  Fry, a freshman music education major, is a graduate of Smithville High School.
Randolph, NY
 Matthew McLaughlin is a son of Daniel and Ruth McLaughlin.  McLaughlin, a senior music education major, is a graduate of Randolph Central School.
 The event is free and open to the public.  For more information, contact Cole at (724) 946-6044 or e-mail colerh@westminster.edu.
---
Old Main Memorial, Westminster College's landmark building that serves as the academic, administrative, symbolic, and spiritual heart of the College will be rededicated on Friday, Sept. 23, at 6 p.m. on the Senior Terrace.
The current Old Main, the third such building on this site, was completed in 1929. The first Old Main was built in 1855 and burned in 1861. The second was lost to fire in 1927.
The $3 million renovation of Old Main included an upgrade of the outdated electric system to meet current standards and accommodate greater future use; installation of air-conditioning; accessibility improvements, including the installation of an elevator; and refurbishments of the departments of Education and Economics & Business, along with other public areas. The exterior of the building retained its classic look.
The renovation began in December 2004. Bridges Company was the contractor.
Old Main is home to Westminster's two largest academic departments, Education and Economics & Business, and also includes critical student and administrative services such as the Chapel Office, Academic Affairs, Registrar, Business Offices, Institutional Advancement, Graduate Program, and the President's Office.
Old Main Memorial Rededication Friday, Sept. 23 6 p.m. Senior Terrace
6 p.m. - Welcome ... George R. Berlin, chair of the Westminster College Board of Trustees
Opening Remarks ... Westminster College President R. Thomas Williamson
Historic Reflections ... Dr. H. Dewey DeWitt, professor of chemistry emeritus and curator of archives
Prayer of Rededication ... Dr. Richard B. Barnhart '55
Dedication of the Bergey Classroom ... President Williamson
Reflections ... Ronald P. Bergey, professor of accounting emeritus
6:20 p.m. - Old Main Tours
6:30-7 p.m. - Reception, Tower Room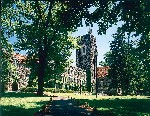 ---
Westminster instrumentalists will combine their talents to present "A Senior Celebration" featuring the Symphonic Band and Wind Ensemble Friday, May 5, at 7:30 p.m. in Orr Auditorium. The Jazz Ensemble will perform Saturday, May 6, at 7:30 p.m. in the Berlin Lounge located in the McKelvey Campus Center.
"The Senior Celebration" features the works of Gustav Holsts, Claude T. Smith, John Zdechik, Johann de Meij, Clifton Williams and more.
"This concert is always very special to me," said Dr. R Tad Greig, director of bands at Westminster College. "I am always so proud to see these very special seniors who I have had the privilege of working with over the past four years, while at the same time I realize that this is probably the last time that I will have the opportunity to make music with many of them. Their wonderful attitudes, outstanding work ethic, and amazing musical abilities have been the key to the growth and development of our Music Department."
"The Symphonic Band is comprised of music majors, minors and other students from majors all across the Westminster campus and performs the finest literature specifically for large ensembles," Greig said. "I have the opportunity to work with students from all over our campus, coming together to share their love of music."
Under the direction of Andrew Erb, who is also the trumpet instructor, the Jazz Ensemble will perform the classics from Stan Kenton, Mike Tomaro, and more.
"Come early, as the Jazz Ensemble quickly fills to capacity," Greig said. "Come and see what all the excitement is about."
Both concerts are free and open to the public, although a free-will donation will be taken to help defray the cost of the Wind Ensemble's performance tour of Spain in the fall.
Contact Greig at (724) 946-7279 or e-mail greigrt@westminster.edu for more information.
---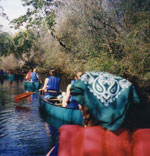 Steve Montgomery, director of the Titan Traverse Program at Westminster College, will spend from noon Thursday until noon Saturday in a canoe on Brittain Lake to raise awareness of the opportunity for Westminster students to participate in a spring break trip to Cumberland Island, Georgia.
---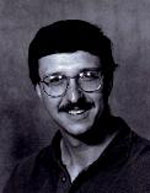 Dr. Joseph M. Balczon, assistant professor of biology at Westminster College, recently had his research published in two worldwide electronic publications.
---
Displaying 891-900 of 5386 total records