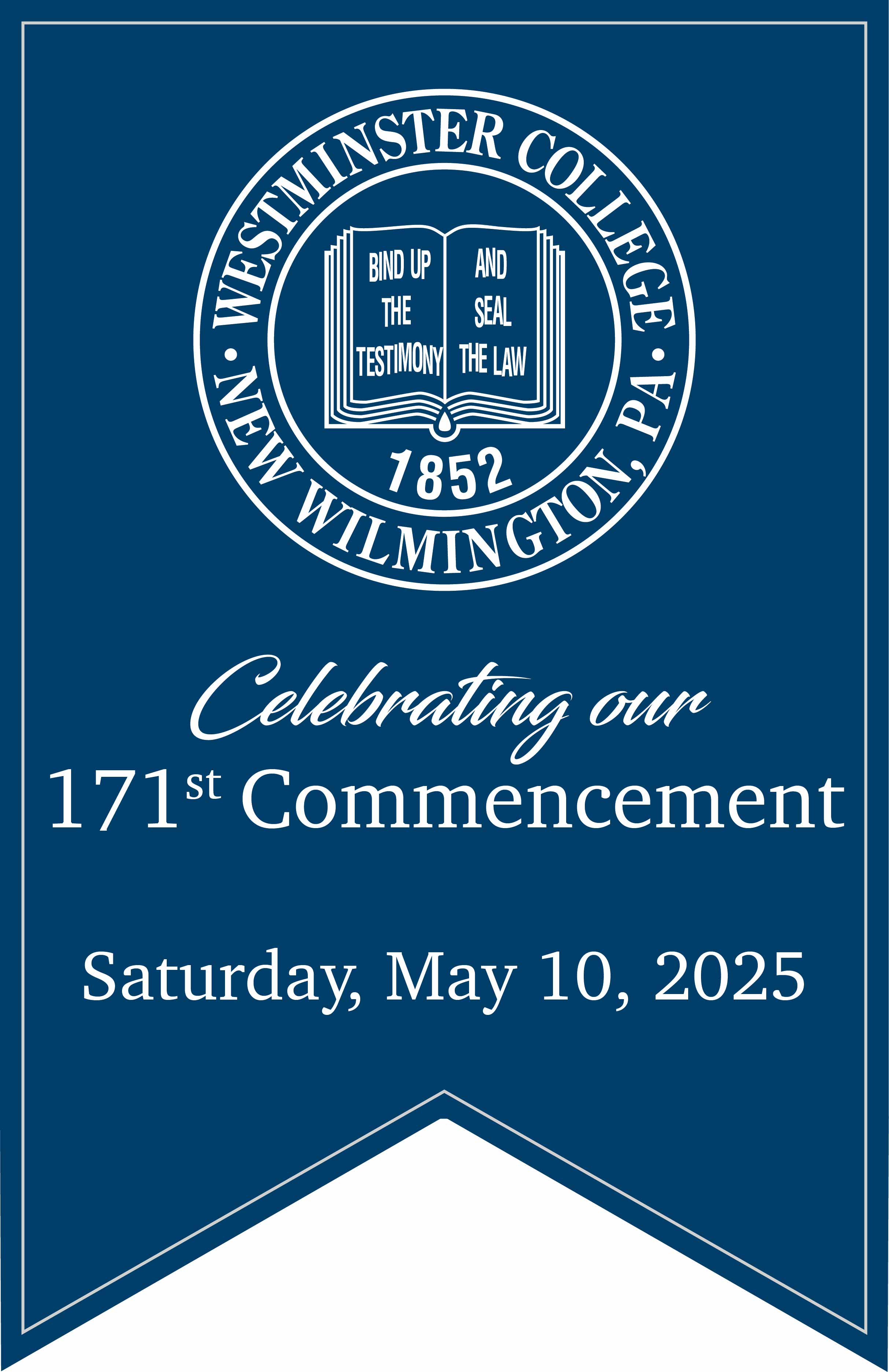 Congratulations, Class of 2023!
Commencement Day Photography
---
Visit the Leary Studio website to order your official Commencement photo. Photos will be available approximately ten business days after the ceremony.
Commencement Ceremony Video & Photos
---
Watch our 169th Commencement ceremony
Check out our Commencement album on Flickr for candid photos of the day.
Diplomas
---
For graduates who have completed their degree requirements, official diplomas will be sent by mail to the home address on record during the summer following their Commencement ceremony. Cords for Latin Honors will also be mailed to students who have earned those distinctions. The Registrar's Office can answer any questions about transcripts, diplomas, and distinctions.
Save the Date
---
Please join us in our 170th Commencement ceremony on Saturday, May 11, 2024 to celebrate the class of 2024.
Questions?
---
Please email the Academic Events Coordinator at winfieka@westminster.edu.