Four faculty from Westminster College's Department of Mathematics and Computer Science and three mathematics majors participated in the annual meeting of the Allegheny Mountain Section of the Mathematical Association of America (MAA) April 13-14 at West Virginia University.
---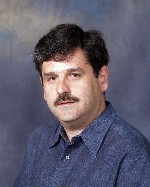 Dr. Edward Cohen
Dr. Edward Cohen, Westminster College associate professor of political science, will present "Searching for Power and Money: A Sabbatical Chasing the Financial Crisis" at Faires Faculty Forum Wednesday, Feb. 20, at 11:40 a.m. in the Mueller Theater of the McKelvey Campus Center.
---
NEW WILMINGTON, Pa. - Westminster College's Chamber Singers and Concert Choir left for a regional tour Jan. 4 and will continue to tour until Jan. 12, with performances at churches in Maryland, Virginia and Washington, D.C. The tour includes performances at the National Presbyterian Church and the National Cathedral.
---
Katharine Wonders, a senior music major at Westminster College, will give an oboe recital Saturday, April 3, at 3:45 p.m. in Wallace Memorial Chapel.
Wonders' program will be accompanied on the piano by adjunct professor Kathryn Miller, and includes Telemann's "Fantasia no 8 in E minor," Poulenc's "Sonata," Jacob's "Sonatina," and "Bimstein's "Half Moon at Checkerboard Mesa " Fantasy for Oboe, Frogs, Crickets, and Coytes."
Wonders is a daughter of Larry and Barbara Wonders, Meadville, and a graduate of Meadville Area High School.  While at Westminster, she was involved in the Westminster Wind Ensemble, Symphonic Band, and Marching Band.  She also played in the pit orchestra of Crazy for You, Hansel and Gretel and Children of Eden.  In March she participated in the 57th annual  Pennsylvania Intercollegiate Band in Carnegie Hall.
The event is free and open to the public.  For more information, contact the Westminster College Department of Music at (724) 946-7270.
---
The Westminster College Concert Choir will perform six concerts in six days at various Georgia and Florida churches in January.
 Under the direction of Dr. Robin Lind, the Concert Choir will perform Two Canticles, Three Motets, Blessed Are the Peacemakers, Dona Nobis Pacem, Ye Banks and Braes, See What Love Hath the Father, Children of the Heavenly Father, Haneirot halau, and Ya ba bom. 
 The tour schedule is as follows: Jan. 7 at 7 p.m., Skidaway Island Presbyterian Church, Savannah, Ga.; Jan. 8, 4 p.m., St. James Catholic Cathredral, Orlando, Fla.; Jan. 9, 10 a.m., First Presbyterian Church, Pompano Beach, Fla. and 6 p.m., the Coral Ridge Presbyterian Church, Ft. Lauderdale, Fla.; Jan. 11, 7 p.m., First Presbyterian Church, Vero Beach, Fla.; and Jan. 12,  6:30 p.m., Church of the Palms, Sarasota, Fla.
 Each January the Westminster College Choir travels to different areas of the country, and every fourth year travels to Europe.  In 2004, the choir traveled to the southern East coast, performing in Charlotte, N.C., Beaufort and Hilton Head, S.C., Roswell, Ga., and Manassas, Va.  In 2003, the Choir spend two weeks in Italy performing in such venues as Basilica di San Marco in Venice, St. Francis Basilica in Assisi, and St. Peter's Basilica in Rome.  In 2002, the choir traveled to Southern California, where they performed in Santa Barbara, Los Angeles, and San Diego.
 For more information, contact Lind at (724) 946-7278 or e-mail lindra@westminster.edu.
---
Westminster College has awarded 54 freshmen $40,000 Jerb Miller Scholarships.
"This is a unique opportunity for alumni to support their alma mater," said Mary James, a 1986 Westminster graduate and director of alumni affairs and Westminster College. "Alumni have experienced a Westminster education and understand how valuable it is. As educators, they know students who will thrive in and contribute to the Westminster community."
Westminster College alumni who are educators have the opportunity to nominate a deserving student for a Jerb Miller Scholarship. The Jerb Miller Scholarships are four-year $40,000 renewable awards at $10,000 per year. The scholarships are created in honor of Dr. Jerb Miller, a beloved professor of education at Westminster from 1968 until his death in 1992.
Westminster alumni who are in the education field have been asked to identify a highly qualified high school student who has the personal characteristics that would honor Westminster. Students with a 3.5 or higher grade point average may select from any of Westminster's 40 majors. Westminster will grant the scholarship upon endorsements of Westminster alumni educators and formal validation of the student's credentials.
Nominations for the 2005-2006 scholarships are due by Oct. 31. Visit www.westminster.edu/Jerb for more information about the Jerb Miller Scholarship Program, or contact James at (724) 946-7363.
---
Anneliese Schwartzmiller, a Westminster College a senior psychology major from Pittsburgh, was recently awarded a Drinko Center for Excellence in Teaching and Learning Undergraduate Research Travel/Presentation Grant.
"The research grants for projects and creative activities must be conducted under the mentorship of Westminster College faculty," said Dr. Virginia Tomlinson, director of the Drinko Center for Excellence in Teaching and Learning at Westminster College. "Funding may include supplies, equipment, travel to libraries and data sources, and travel to make presentations. In order to apply for research support, the student must have a research proposal completed as a degree-seeking student at Westminster College, and be in good academic standing."
Schwartzmiller is a daughter of Matthew and Annette Schwartzmiller, Pittsburgh, and a graduate of Canevin High School. The title of her research is, "Familiar History of Hypertension and Oral Contraceptive Use as Moderators of Cortisol Concentrations in College Females," and she was advised by Dr. Kirk Lunnen, assistant professor of psychology.
"Elevated levels of cortisol concentrations have been linked to an increased risk of numerous health related problems (Ahmed, de la Torre, and Wahlgren, 2004). Several studies have investigated the relationship between a familial history of hypertension and cortisol concentrations. Research has also considered the impact of oral contraceptive use on cortisol concentrations. However, to date, no studies have investigated the possible relationship between a familial history of hypertension and oral contraceptive use on cortisol concentrations. Salivary cortisol concentrations were compared across 40 females in four groups (with or without a familial history of hypertension and with or without a use of oral contraceptives) before and after a mental stressor. High sensitivity salivary cortisol enzyme immunoassay kits were used to analyze the data. Although there were no significant findings, the results do support several trends observed in previous research. Future research is needed to determine what prolonged effects these two factors have on the hypothalamic-pituitary-adrenal (HPA) axis," wrote Schwartzmiller.
Contact Tomlinson at (724) 946-6033 or e-mail tomlinvm@westminster.edu for more information.
---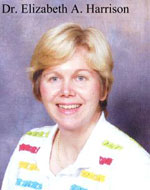 Dr. Elizabeth A. Harrison, assistant professor of music and Westminster College organist, and several students and alumni, will present a Halloween concert, Wednesday, Oct. 31, at 7:30 p.m. in Orr Auditorium.
---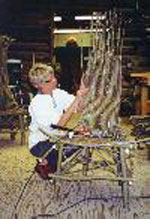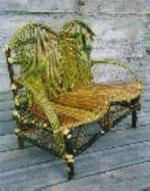 Kathy Koop, professor of art at Westminster College, recently attended an intensive class in "The Greenwood Chair" at the Anderson Ranch Art Center in Aspen, Colo., a class which she will offer to Westminster College students in the spring.
---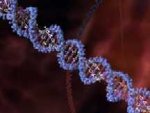 Dr. Patrick McCarthy
, professor of biology at Westminster College, will present "DNA's Golden Jubilee"
Thursday, April 24, at 6 p.m. in Phillips Lecture Hall
located in the Hoyt Science Resources Center.
"On April 25, 1953 the Journal of Nature published the now classic page-and-a-half paper by James Watson and Francis Crick, in which they described the basic molecular structure of DNA, the genetic material of all living things," said McCarthy.  "The 50 years since their discovery have been marked by a remarkable number of research findings that have recently resulted in the completion of the human genome project, an international effort to map and sequence of 3.2 billion basic units of DNA.  The occasion of the 50-year celebration of the Watson-Crick model of DNA offers a unique opportunity to explore the birth and development of molecular genetics."
---
Displaying 881-890 of 4947 total records