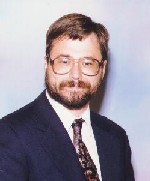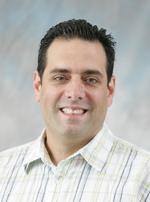 Dr. James Rhoads, Westminster College professor of political science, presented a paper and served on two panels at the annual meeting of the International Society for the Scientific Study of Subjectivity at the University of Birmingham, U.K.
---
The Westminster College Celebrity Series will host "Ricky Nelson Remembered" Friday, April 27, at 7:30 p.m. in Orr Auditorium.
---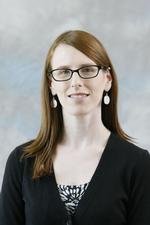 NEW WILMINGTON, Pa. - Dr. Rena Cornell Zito, Westminster College assistant professor of sociology and criminal justice studies, co-authored an article to be published in Sociological Perspectives in March.
---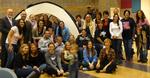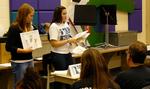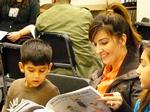 NEW WILMINGTON, Pa. - Nineteen Westminster College early childhood/special education majors participated in a Math/Literacy Night at Campbell Elementary School in Ohio in October.
---
NEW WILMINGTON, Pa.  --  The Westminster College International Film Festival continues with "Blow Dry" Tuesday, March 30, at 7 p.m. in the McKelvey Campus Center Theater.
"This film is a delightful story about a small town in England, Keighley, that hosts the annual British Hairdressing Championship, and the competitors who vie for the title," said Dr. Deborah Mitchell, assistant professor of English and public relations and coordinator of the International Film Festival at Westminster College.  "It will be a hilarious and moving film."
The event, which is part of a six-film series, is free and open to the public. 
For more information, contact Mitchell at (724) 946-7030 or e-mail dmitchel@westminster.edu.
---
Dr. Tad Greig, director of bands at Westminster College, will present "The Rehearsal Classroom: Providing Tools for Musical Construction" at Faculty Forum Wednesday, Dec. 1, at 11:45 a.m. in the Sebastian Mueller Theater located in the McKelvey Campus Center.
 "The performance classroom is more than preparing for concerts," Greig said.  "It's providing the tools necessary for musical growth and understanding.  I will focus on the warm-up period of a rehearsal and the skill development within. 
 "The key element in the procedure is the development of each student's ability to make decisions and adjustments.  The forum also exposes ensemble rehearsal and the academic rigor involved in developing musicianship."
 Greig, who has been with Westminster College since 1995, earned his undergraduate degree from Grove City College, his master's from Youngstown State University, and his Ph.D. from Kent State University.
 The event is free and open to the public.  For more information, contact Greig at (724) 946-7279 or e-mail greigrt@westminster.edu.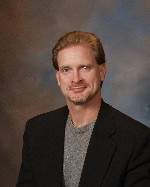 ---
Westminster College continues its homecoming traditions Friday-Sunday, Sept. 23-25.
Activities begin Friday at 11 a.m. when The Golden Tower Society (alumni from the class of 1955 or earlier) meet in Ferguson Lounge. A chapel service follows at 11:40 a.m. with featured speaker, Dr. Judson C. McConnell, '55 who served as Westminster's chaplain from 1959-81. At 1 p.m. alumni have an opportunity to enjoy the sounds of the Westminster College Jazz band in the chapel. Campus tours begin at 2:30 p.m. to view familiar sights, new construction, and renovations. Alumni can cheer on the 10th annual Powder Puff Football game on the Quad at 3 p.m., or enjoy Tea with the Books at McGill Library at 3:30 p.m. Members of the class of 1955 are invited to come and enjoy a casual gathering with classmates at the Faculty Commons located in the McKelvey Campus center at 4:30 p.m.
Friday festivities continue with a rededication of Old Main Memorial at 6 p.m. on the Senior Terrace and is followed by the Citation Celebration Reception and Dinner in the Witherspoon Rooms at 6:30 p.m. where Westminster recognizes its own. This year's Westminster College Alumni Citation recipients include Dr. David Orr, Jack R. Ridl and Dr. Helen Boylan-Funari, recipient of the Outstanding Young Alumni Award.
Orr, a 1965 Westminster graduate, continued his studies by earning a master's from Michigan State and a doctorate in international relations from the University of Pennsylvania. He served as professor at Agnes Scott College and at the University of North Carolina. He is currently the Paul Sears Distinguished Professor of Environmental Studies and Politics at Oberlin College, and is also a James March Professor at Large at the University of Vermont. In addition to publishing 150 articles in scientific journals, social studies publications, and popular magazines, Orr has published five books. He is the founder of the Meadowbrook Project in Fox, Ark., which is a model sustainable, environmentally sound community. Orr also raised funds and spearheaded the design and building of $7.2 million Environmental Studies Center at Oberlin College, a building that produces no waste and supplies its own energy.
Ridl earned his English degree from Westminster in 1967 and a master's in education in 1970. He is currently a professor of English at Hope College in Mich., where he teaches literature and creative writing. He has written four books of poetry and is recognized as a significant contemporary American poet. Over 300 of his poems have been published in more than 60 literary magazines and a dozen anthologies. Ridl has been nominated seven times for the Pushcart Prizes, which is an Oscar-like award for poetry and stories. In 1996 he received the Distinguished Teaching Award, Professor of the Year, for the Michigan by the Carnegie Foundation. In 1988 he received the Creative Artist Award from the Michigan Council, and was named one of eight "New Voices in Michigan Poetry" in 1984. Ridl developed the Hope College Visiting Writers Series, which brings outstanding authors to campus. In 1975 and 1986 he was chosen by graduating seniors to be the commencement speaker at Hope College, and the student body selected him as "Favorite Professor in 2003." More than 40 of his former students have gone on for master's degrees and many have been published nationally.
Boylan-Funari is a 1995 summa cum laude Westminster College graduate with a degree in environmental science and minors in chemistry, mathematics, and physics. In addition to her academic accomplishments at Westminster, she was also a member of the Lady Titan volleyball team, which captured the NAIA District 18 title. She continued her studies at Duquesne University, where she earned a doctorate in analytical/environmental chemistry in 2001, and returned to Westminster as an assistant professor of chemistry. In addition to her teaching duties, Boylan-Funari directs an undergraduate research program in the area of microwave enhanced chemistry. She is recognized for significant contributions in environmentally related chemical research in developing new methods of determining mercury in smokestack emissions. From 1995 to the present, she has been part of numerous summer-time experiences, including: visiting scientist at Carnegie Mellon University; expert technical witness for litigation for a company in Pittsburgh; consultant for mercury projects for Allegheny Energy Co.; collaborative applications specialist for Milestone, Inc. in Connecticut; research assistant and manuscript preparer for CENA in Sao Paulo, Brazil; and research assistant for the United States Department of Energy.
Friday events conclude at 8 p.m. with a student dance at the New Englander Banquet Center, and a 9 p.m. open house for the class of 1955 at the Wagner Home, New Wilmington.
Saturday's events begin at 9 a.m. at the McKelvey Campus Center patio, where alumni can connect with friends, purchase or pick up pre-paid picnic or football tickets. At 10:30 a.m., the "game show" homecoming parade will proceed down Market St. where they will be judged by the class of 1955. At 11 a.m., there is an opportunity to attend the broadcast alumni reception at the WWNW television and radio stations on the third floor of the McKelvey Campus Center, watch a women's tennis match vs. Washington and Jefferson, or a men's soccer match vs. Grove City. Various luncheons begin at 11:30 a.m., so that alumni have the opportunity to attend the football kick-off at 1:30 p.m. vs. the Thomas More College Saints.
From 2:30-3:30 p.m. alumni are invited join Dr. Samuel Farmerie and "Unearth Westminster's Artifacts" on display on the three floors of McGill Library, McKelvey Campus Center, and the Hoyt Science Resources Center. An all-alumni open house with President R. Thomas Williamson at his home is planned from 4-6 p.m. as is a women's soccer game vs. Wittenberg College. The evening concludes with several cluster reunions.
Sunday alumni are invited to conclude alumni weekend by attending worship services at the New Wilmington Presbyterian Church and Neshannock Presbyterian Church
Contact Mary Cooley James '84, director of alumni at Westminster College, at (724) 946-7363 or e-mail mjames@westminster.edu for more information.
---
Forty-five Westminster College students presented their work at the annual Undergraduate Research Symposium April 29.
"The symposium celebrates undergraduate research and gives the campus community an opportunity to recognize the outstanding work that's being done by individual students with faculty mentors from across the College," said Dr. Virginia Tomlinson, director of the Drinko Center for Excellence in Teaching and Learning at Westminster College. "This truly is a community of scholars with students and faculty learning from other students."
"Over a hundred students, faculty, parents, and family members participated in the annual Undergraduate Research Symposium," Tomlinson said. "Students of all levels and from various disciplines shared their research with this diverse audience."
Contact Tomlinson at (724) 946-6033 or e-mail tomlinvm@westminster.edu for more information.
---
Westminster College's Equestrian Team is riding high this year with five of 18 riders already qualified for Regionals.
---
The Westminster College Church Relations Office will host the second in a series of continuing education events Tuesday, Oct. 24 beginning at 8:30 a.m. in Russell Hall.
---
Displaying 881-890 of 5324 total records