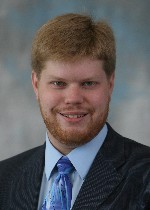 Valediction, a composition for solo violin written by Dr. Daniel Perttu, Westminster College assistant professor of music, was performed at the College Music Society (CMS) international conference July 2 in Zagreb, Croatia.
---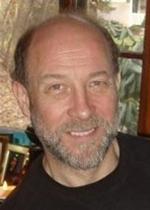 Dr. Bryan Rennie, Vira I. Heinz professor and chair of Westminster College's Department of Religion, History, Philosophy and Classics, presented lectures on Mircea Eliade March 31 at Lehigh University and April 1 at Lafayette College.
---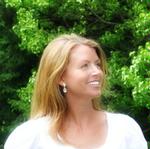 Dr. Colleen Burke, Westminster College assistant professor of communication studies, was elected vice president of the Pennsylvania Communication Association for 2010-2011.
---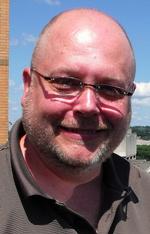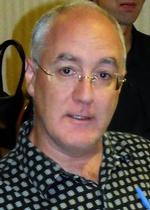 Dr. Keith Corso, Westminster College assistant professor of speech communication, and Bradley Weaver, Westminster broadcast communications lecturer, attended the Social Media Marketing Conference July 13 in Pittsburgh.
---
The Westminster College Preschool Lab will celebrate Week of the Young Child through April 28 with a variety of activities to honor young children and those who make a difference in children's lives.
---
NEW WILMINGTON, Pa. - Five Westminster College students received undergraduate research grants from Westminster's Drinko Center for Experiential Learning to attend the Kennedy Center American College Theatre Festival (KCACTF) Jan. 12-16 in Towson, Md.
---
NEW WILMINGTON, Pa. - Westminster College broadcast and digital communications majors will present a capstone documentary showcase on Saturday, Dec. 7, in the Sebastian Mueller Theater in McKelvey Campus Center.  The event is free and open to the public.
---
The Westminster College Celebrity Series presents "The Sound of Music" Tuesday, April 13, at 8 p.m. in Orr Auditorium.
Set in Salzburg, Austria in the late 1930s, "The Sound of Music" is the inspiring true story of Maria Rainer, who proves to be too high-spirited for the religious life, so she is dispatched to serve as governess for the seven children of the widowed naval Captain von Trapp.  This Rodgers and Hammerstein musical follows Maria and the von Trapp family through the Nazis invasion and the family's narrow escape to Switzerland.
"This is a full-scale Broadway production that's wonderful for the whole family," said Gene DeCaprio, director of the Westminster College Celebrity Series.
"The Sound of Music" opened on Broadway's Lunt-Fontanne Theatre on Nov. 16, 1959.  This production won seven Tony Awards including Best Musical, and ran for 1,443 performances.  The 1965 film version earned five Academy Awards, including Best Picture, and stands as the most successful movie musical of all time.
A limited number of tickets are available.  For ticket information, contact Connie McGinnis, assistant director of the Celebrity Series, at (724) 946-7354 or e-mail mcginncl@westminster.edu.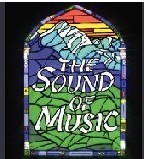 ---
Kevin Rush, a senior music education major at Westminster College, will perform a trumpet recital Saturday, Dec. 4, at 3 p.m. in Wallace Memorial Chapel.
 His program includes Henry Purcell's "Sonata," Johann Sebastian Bach's "My Spirit Be Joyful," Franz Joseph Haydn's "Concerto," Alan Hovhaness' "Prayer of Saint Gregory," and "Guillaume Belay's "Prelude et Ballade."
 The concert will be accompanied by Dr. Elizabeth Harrison, college organist and assistant professor of music at Westminster, Kathryn Davison Miller, part-time music faculty at Westminster, and Scott M. DiTullio, director of bands at Clarion-Limestone.
 Rush is a son of Terry and Emily Rush, Rimersburg, and a graduate of Union High School.  While at Westminster, he was a member of the Wind Ensemble, Symphonic Band, Marching Band, Jazz Ensemble, Men's Chorus and Concert Choir.  He has also been active in Pennsylvania Collegiate Music Educators Association, American Choral Directors Association, and Mu Phi Epsilon, an international professional music fraternity.  He is currently the organist and assistant choir director at the Good Hope Lutheran Church in Oil City.
 The event is free and open to the public.  For more information, contact the Westminster College Department of Music at (724) 946-7270.
---
Dr. Rita Akin, assistant professor of economics at Westminster College, will report on the transition of the Czech Republic and Hungary to a multiparty free market economy Wednesday, Oct. 5, at 11:45 a.m. in the Sebastian Mueller Theater located in the McKelvey Campus Center.
Akin recently returned from a seminar sponsored by the Center for International Education Exchange which focused on this transition.
"The seminar in Hungary and the Czech Republic allowed me to learn about the difficult, yet eagerly awaited, transition these countries went through and are still going through from a centrally planned communist state to a multiparty free market economy, directly from those citizens and educators who lived through it and participated in designing it," Akin said.
Topics in the seminar included: Hungarian political development; Hungary and the New International Security Environment; the European Union and Hungary; Competitiveness of the Hungarian Economy in the European Union; and Integration and Globalization from the Perspective of Small Nations.
"In Prague, our host institution was one of the oldest universities of Europe, the Charles University, which was established in 1348," Akin said. "The lectures there covered political transformation, economic transformation, educational transformation, and contemporary issues in the Czech Republic as it joins the European Union."
Akin's presentation is part of the weekly Faculty Forum, established in 1990, to serve as a venue for the exchange of ideas and information among Westminster College faculty. Speakers present their research, teaching ideas, lectures, performances, special programs, and uses of technology to keep faculty informed about the work of colleagues from many disciplines.
Akin, who has been with Westminster College since 2003, earned her undergraduate degree from Lafayettte College and her master's and Ph.D. from the University of California, Santa Cruz.
Contact Akin at (724)946-7163 or e-mail akinrm@westminster.edu for more information.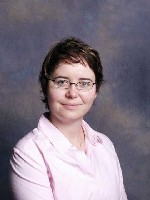 ---
Displaying 881-890 of 5149 total records