Kevin Rush, a senior music education major at Westminster College, will perform a trumpet recital Saturday, Dec. 4, at 3 p.m. in Wallace Memorial Chapel.
 His program includes Henry Purcell's "Sonata," Johann Sebastian Bach's "My Spirit Be Joyful," Franz Joseph Haydn's "Concerto," Alan Hovhaness' "Prayer of Saint Gregory," and "Guillaume Belay's "Prelude et Ballade."
 The concert will be accompanied by Dr. Elizabeth Harrison, college organist and assistant professor of music at Westminster, Kathryn Davison Miller, part-time music faculty at Westminster, and Scott M. DiTullio, director of bands at Clarion-Limestone.
 Rush is a son of Terry and Emily Rush, Rimersburg, and a graduate of Union High School.  While at Westminster, he was a member of the Wind Ensemble, Symphonic Band, Marching Band, Jazz Ensemble, Men's Chorus and Concert Choir.  He has also been active in Pennsylvania Collegiate Music Educators Association, American Choral Directors Association, and Mu Phi Epsilon, an international professional music fraternity.  He is currently the organist and assistant choir director at the Good Hope Lutheran Church in Oil City.
 The event is free and open to the public.  For more information, contact the Westminster College Department of Music at (724) 946-7270.
---
Dr. Rita Akin, assistant professor of economics at Westminster College, will report on the transition of the Czech Republic and Hungary to a multiparty free market economy Wednesday, Oct. 5, at 11:45 a.m. in the Sebastian Mueller Theater located in the McKelvey Campus Center.
Akin recently returned from a seminar sponsored by the Center for International Education Exchange which focused on this transition.
"The seminar in Hungary and the Czech Republic allowed me to learn about the difficult, yet eagerly awaited, transition these countries went through and are still going through from a centrally planned communist state to a multiparty free market economy, directly from those citizens and educators who lived through it and participated in designing it," Akin said.
Topics in the seminar included: Hungarian political development; Hungary and the New International Security Environment; the European Union and Hungary; Competitiveness of the Hungarian Economy in the European Union; and Integration and Globalization from the Perspective of Small Nations.
"In Prague, our host institution was one of the oldest universities of Europe, the Charles University, which was established in 1348," Akin said. "The lectures there covered political transformation, economic transformation, educational transformation, and contemporary issues in the Czech Republic as it joins the European Union."
Akin's presentation is part of the weekly Faculty Forum, established in 1990, to serve as a venue for the exchange of ideas and information among Westminster College faculty. Speakers present their research, teaching ideas, lectures, performances, special programs, and uses of technology to keep faculty informed about the work of colleagues from many disciplines.
Akin, who has been with Westminster College since 2003, earned her undergraduate degree from Lafayettte College and her master's and Ph.D. from the University of California, Santa Cruz.
Contact Akin at (724)946-7163 or e-mail akinrm@westminster.edu for more information.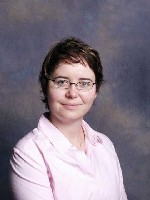 ---
Dr. Andrew Ade, Westminster College assistant professor of English, is one of 15 scholars in the nation selected to attend the National Endowment of the Humanities Seminar scheduled this summer in Paris.
"The topic is modernism as it developed in Paris at the start of the 20th century," Ade said. "They have selected 15 applicants with an interest in French, English, and American and/or comparative literature, as well as those working in intellectual history, art history, film and theater arts. We will be meeting at Reid Hall to discuss the work of the international community of artists based in Paris during the modernist period between 1890-1930. We will also visit museums and special exhibitions and tracking down the Paris locations where major artists lived and worked."
Lead by Maria DiBattista and Suzanne Nash of Princeton University, the major part of the seminar will be devoted to the revolutionary works of modernism in it ascent phase: literature by Gertrude Stein, Guillaume Apollinaire, Ernest Hemingway, Andre Breton and Henry Miller; paintings by Picasso and Braque; surrealist writings and film.
"This is a marvelous opportunity for me to pursue my research projects in Modernist theater and to prepare a future Westminster course on the American experience in Paris during the first decades of the 20th century," Ade said. "It will also give me a chance to reacquaint myself with Paris, where I had spent a year teaching at Groupe HEC, the National Business School of France, before beginning my doctoral studies. I am excited to spend time with this particular group of teachers and researchers in one of the great cultural capitals of the world this summer."
Ade, who has been with Westminster College since 2003, earned his undergraduate degree from Northwestern University, and master's and Ph.D. from the University of North Carolina.
Contact Ade at (724) 946-7349 or e-mail adeaw@westminster.edu for more information.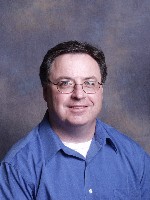 ---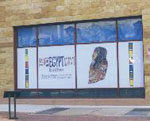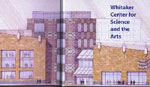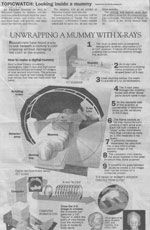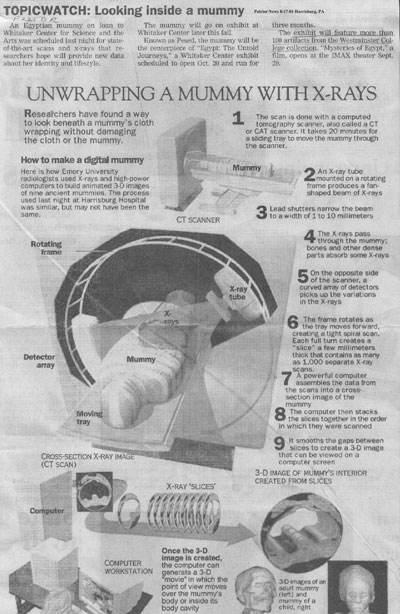 by Sam Farmerie, Westminster College Curator of Cultural Aritfacts (724) 946-7053 (10/18/01)
---
Gary Gildner, winner of the 1996 Iowa Poetry Prize, will speak at Westminster College Thursday, Oct. 5, at 8 p.m. in Wallace Memorial Chapel as part of the Bleasby Colloquium.
---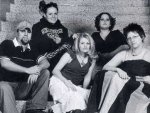 Five Westminster College senior art majors have works displayed at the Senior Art Show
April 25-May 18
at the
Westminster College Art Gallery. 
The gallery is open to the public
Monday-Saturday, 8 a.m.-6 p.m. and Sunday noon-6 p.m.
"The theme of my art show is Allison Wonderland,'" said Allison Evans of Avella.  "I picked this theme because a lot of the things that happened to Alice have been parallel in my life. I studied a semester in London, England.  That was my falling down a rabbit hole, and things have never been the same since.  I've incorporated painting, ceramics and sewing to make Allison Wonderland come alive."
---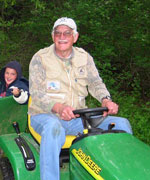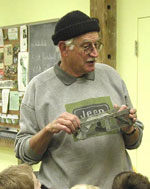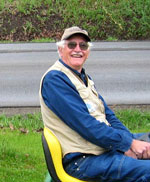 In the next months I will be writing to familiarize the Globe-Leader readers with what is happening at the Field Station operated by Westminster College. These will be short and sweet. They will take on a very personal and folksy flavor. Technical jargon will be limited. There will be some pictures to convince the readers that the Field Station exists and is used by the college and the community.
---
Kristin Tarzia, a 2007 Westminster College neuroscience graduate, was awarded a Drinko Center Grant. Her research, "The Behavioral Model of Depression," was presented at the NEURON Conference hosted by Hunter College.
---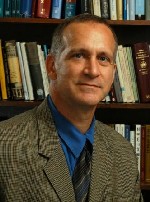 Westminster College's Office of the Chaplain and Church Relations will host "An Evening with the Rev. Dr. Donald Opitz" Monday, March 10, at 8 p.m. in the Witherspoon Rooms of the McKelvey Campus Center. The event is free and open to the public.
---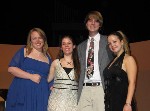 Sixteen Westminster College voice students participated in the Tri-State National Association of Teachers of Singing (NATS) competition Nov. 1 at Westminster. Six of those students placed in their category.
---
Displaying 881-890 of 5141 total records