The Jake Erhardt International Film Series will show the Spanish film Volver Tuesday, Nov. 11, at 7 p.m. in the Sebastian Mueller Theater in the McKelvey Campus Center.
---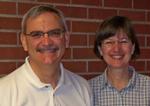 Westminster College faculty Dr. Carolyn Cuff, professor of mathematics, and Dr. Timothy Cuff, associate professor of history, presented their co-authored paper "Stature Change and Variation in 19th-Century Pennsylvania: Preliminary Evidence from the Pennsylvania National Guard" at the 2009 meeting of the Canadian Economics Association May 28-31 in Toronto, Ontario.
---
Eight students received travel/presentation grants from Westminster College's Drinko Center for Excellence in Teaching and Learning to attend the Pennsylvania Intercollegiate Band March 12-14 in West Chester.
---
Dr. David Cushman, professor and chair of Westminster College's Department of Economics and Business, has been appointed visiting professor at the Business School of Oxford Brookes University in the United Kingdom.
---
Westminster College's Jake Erhardt International Film Series will kick off the fall semester with the 2010 French film Potiche (Trophy Wife) Tuesday, Sept. 27, at 7 p.m. in the Sebastian Mueller Theater of McKelvey Campus Center.
---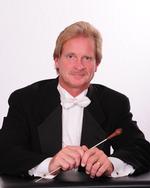 Dr. R. Tad Greig, Westminster College associate professor of music and director of bands, was selected as the 2012 Pennsylvania Music Educators Association (PMEA) All-State Wind Ensemble Conductor.
---
NEW WILMINGTON, Pa. - Nearly forty Westminster College students met the requirements for graduation in December. 
---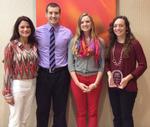 NEW WILMINGTON, Pa. - Three senior early childhood/special education majors who are members of the Westminster College chapter of Kappa Delta Pi International Honor Society in Education accepted two honors on the chapter's behalf. The honors were presented at the Kappa Delta Pi's 49th Biennial Convocation Oct. 23-26 in Dallas.
---
Dr. Kirk Lunnen, assistant professor of psychology at Westminster College, recently presented "A Multi-Perspective Examination of Therapist Self-Disclosure" at the Psychotherapy Research meeting in Utah.
 "The real story is that this presentation was a collaborative project with senior psychology major Brooke Arens," Lunnen said.  "We found that therapists tend to underestimate how much clients/patients want to know about them (the therapists) and underestimate the impact of personal information on the therapeutic process itself."
 "I am excited that my capstone research was accepted as a panel presentation at this meeting," Arens said.  "Dr. Lunnen is my research advisor for capstone."
  The final component of Liberal Studies at Westminster is a senior capstone course, which is at least a four-semester-hour course within the major designed to provide an opportunity for students to evaluate and assess the strengths and limitations of their major field.
 Arens is a daughter of Brent and Beverly Maguire, Erie, and a graduate of Meadville Area High School.
 Lunnen, who has been with Westminster since 2002, earned his undergraduate degree from Brigham Young University, and his master's and Ph.D. from Ohio University.
 For more information, contact Lunnen at (724) 946-7203 or e-mail lunnenkm@westminster.edu.
---
Dr. Rita Akin, assistant professor of economics, and Dr. Daniel Fischmar, professor of economics and business, presented their research, "Shock and Causation Across Asset Classes" at the Midwest Economics Association Conference in Chicago.
"The paper examined whether futures and spot markets for foreign exchange interact in a predictable fashion," Fischmar said. "Though both the futures and spot markets follow a random walk, we found that they have a common, predictable trend component."
Akin, who has been with Westminster College since 2003, earned her undergraduate degree from Lafayette College and a master's and Ph.D. from the University of California, Santa Cruz.
Fischmar, who has been with Westminster College since 1975, earned his undergraduate degree and master's from Roosevelt University and Ph.D. from Southern Illinois University.
Contact Akin at (724) 946-7163 or e-mail akinrm@westminster.edu or Fischmar at (724) 946-7162 or e-mail fischmde@westminster.edu for more information.
---
Displaying 871-880 of 5385 total records