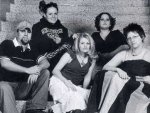 Five Westminster College senior art majors have works displayed at the Senior Art Show
April 25-May 18
at the
Westminster College Art Gallery. 
The gallery is open to the public
Monday-Saturday, 8 a.m.-6 p.m. and Sunday noon-6 p.m.
"The theme of my art show is Allison Wonderland,'" said Allison Evans of Avella.  "I picked this theme because a lot of the things that happened to Alice have been parallel in my life. I studied a semester in London, England.  That was my falling down a rabbit hole, and things have never been the same since.  I've incorporated painting, ceramics and sewing to make Allison Wonderland come alive."
Displaying 871-880 of 5126 total records