The sixth annual New Wilmington Chamber of Commerce Business Expo is set for Saturday, March 15, from 10 a.m.-4 p.m. in the Westminster College Memorial Field House. The event is free and open to the public.
---
The Westminster College Field Station will host its annual fall chipping party on Saturday, Nov. 15, from 9:30 a.m. to noon. The public is invited to attend.
---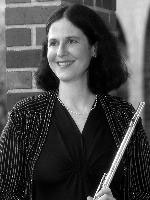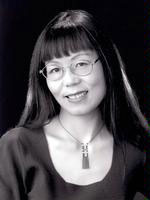 Westminster College will host internationally-acclaimed flutist Dr. Andrea Loewy and pianist Dr. Yuling Huang-Davie in "Masterworks for Flute and Piano" recital Tuesday, Sept. 15, at 7:30 p.m. in Wallace Memorial Chapel. The concert is free and open to the public.
---
Westminster College's Department of Physics will host Dr. Benjamin Hunt for the 23rd annual Woods Memorial Lecture Thursday, April 15, at 7 p.m. in Phillips Lecture Hall of the Hoyt Science Resources Center.
---
Westminster College students in the Musical Theatre Performance class taught by Lester Malizia presented their final exam as a musical showcase Tuesday, Dec. 14, at 7:30 p.m. in Beeghly Theater. 
---
Twenty-seven Westminster College students are studying at off-campus locations ranging from Pittsburgh to London, Spain, Italy, and Ecuador for the fall 2011 semester.
---
Four faculty from Westminster College's Department of Mathematics and Computer Science and three mathematics majors participated in the annual meeting of the Allegheny Mountain Section of the Mathematical Association of America (MAA) April 13-14 at West Virginia University.
---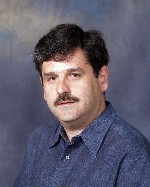 Dr. Edward Cohen
Dr. Edward Cohen, Westminster College associate professor of political science, will present "Searching for Power and Money: A Sabbatical Chasing the Financial Crisis" at Faires Faculty Forum Wednesday, Feb. 20, at 11:40 a.m. in the Mueller Theater of the McKelvey Campus Center.
---
NEW WILMINGTON, Pa. - Westminster College's Chamber Singers and Concert Choir left for a regional tour Jan. 4 and will continue to tour until Jan. 12, with performances at churches in Maryland, Virginia and Washington, D.C. The tour includes performances at the National Presbyterian Church and the National Cathedral.
---
Katharine Wonders, a senior music major at Westminster College, will give an oboe recital Saturday, April 3, at 3:45 p.m. in Wallace Memorial Chapel.
Wonders' program will be accompanied on the piano by adjunct professor Kathryn Miller, and includes Telemann's "Fantasia no 8 in E minor," Poulenc's "Sonata," Jacob's "Sonatina," and "Bimstein's "Half Moon at Checkerboard Mesa " Fantasy for Oboe, Frogs, Crickets, and Coytes."
Wonders is a daughter of Larry and Barbara Wonders, Meadville, and a graduate of Meadville Area High School.  While at Westminster, she was involved in the Westminster Wind Ensemble, Symphonic Band, and Marching Band.  She also played in the pit orchestra of Crazy for You, Hansel and Gretel and Children of Eden.  In March she participated in the 57th annual  Pennsylvania Intercollegiate Band in Carnegie Hall.
The event is free and open to the public.  For more information, contact the Westminster College Department of Music at (724) 946-7270.
---
Displaying 871-880 of 4943 total records