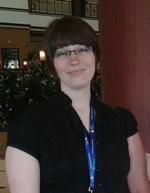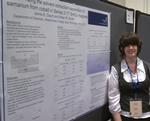 Four Westminster College chemistry and biochemistry majors presented their research at the American Chemical Society (ACS) national meeting March 25-29 in San Diego.
---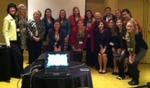 NEW WILMINGTON, Pa. - Nine Westminster College senior early childhood/special education majors received undergraduate research grants from Westminster's Drinko Center for Experiential Learning and presented their research at the Pennsylvania Council for Exceptional Children (PACEC) Convention in November.
---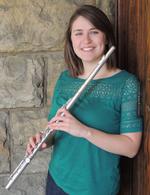 NEW WILMINGTON, Pa. - Westminster College senior Lauren Clauser will present her senior capstone recital at 3 p.m. Saturday, Nov. 23, in Wallace Memorial Chapel. The concert is free and open to the public.
---
Dr. Carolyn Cuff, professor of mathematics at Westminster College, was invited to speak at the Pennsylvania Council of Teachers of Mathematics 53rd annual meeting held in Erie.
 "My talk, "When I Grow up I Want to be, Statistics for the Nurse, Movie Star and Football Player," focused on the data analysis of these professions," Cuff said.  "I researched Florence Nightingale, the first woman to be elected to be a Fellow of the Royal Statistical Society in 1858; a data analysis of whether or not winning an Oscar for Best Picture seemed to influence the American Film Institute's decision to name a movie to the top 100 films of all time, and a data analysis of the salary versus yards rushed for running backs and quarterbacks."
 Cuff, who has been with Westminster College since 1989, earned her undergraduate degree from Westminster College, and her master's and Ph.D. from Case Western Reserve University.
 For more information, contact Cuff at (724) 946-7291 or e-mail ccuff@westminster.edu.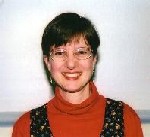 ---
The Westminster College fifth annual Music and Meatballs returns Friday, Oct. 7, at the New Wilmington Presbyterian Church. Sittings are at 5, 6 and 7 p.m.
"This year's theme is 'New York Jazz Club' and features a spaghetti dinner with homemade Italian sausage and a scrumptious dessert," said Dr. Robin Lind, director of choral activities at Westminster College. "Members of the choir will provide Jazz and Broadway selections with Jeff Wachtner, an exceptional jazz pianist and member of the Westminster music faculty."
Choir members organize the event including the decorating, cooking, serving, and concluding with a 30-minute musical presentation. Profits help support their Northeast Choir Tour to perform in Harrisburg, Philadelphia, Morristown, N.J., Wilmington, Del., and Baltimore.
"We are very grateful to the New Wilmington Presbyterian Church for providing us with the facility for this annual fundraiser," Lind said. "We are also grateful to Beth Brooks of the Student Affairs Office, who heads up the dish washing detail every year."
Adult tickets are $10, and senior citizen, children and student tickets are $5. Reservations can be made with any choir member or by calling the Westminster College Music Office at (724) 946-7270. Tickets will also be available at the door.
Contact Lind at (724) 946-7278 or e-mail lindra@westminster.edu for more information.
---
Peggy Cox, professor of art at Westminster College will present "The Artful Dodger" " at Faculty Forum Wednesday, May 3, at 11:45 a.m. in the Sebastian Mueller Theater located in the McKelvey Campus Center.
"I will be discussing the evolution of my recent work," Cox said.
Faculty Forum, established in 1990, serves as a venue for the exchange of ideas and information among Westminster College faculty. Speakers present their research, teaching ideas, lectures, performances, special programs, and uses of technology to keep faculty informed about the work of colleagues from many disciplines.
The event is free and open to the public. Contact Cox at (724) 946-7266 for more information.
---
The Westminster College Celebrity Series announces two extra Christmas shows.
---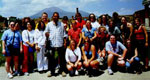 After a semester of study in the Westminster College classroom, the class members of "Southern Italy" visited the land they had investigated in books.
---
Westminster College employees were recognized for over 560 years of service during the annual employee recognition luncheon May 8 in Russell Dining Hall.
"The event was attended by a record number of  people - 236," said Kim Christofferson, director of human resources.  "Maybe next year we'll have to move it to the Witherspoon room of our new Campus Center.  It will seat 300."
---
Westminster College Office of the Chaplain and Church Relations is sponsoring a Presbyterian Church seminar Tuesday, Nov. 14, from 9:30 a.m. to 1 p.m. in the Witherspoon Rooms of the McKelvey Campus Center.
---
Displaying 871-880 of 5396 total records