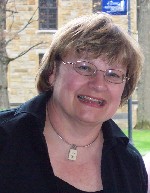 Dr. Amy Camardese, Westminster College associate professor of education, was selected to participate in the Transatlantic Outreach Program, a public/private partnership study tour through Germany.
---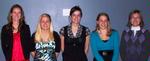 Westminster College students won numerous awards at the Dec. 2 Student Symposium on the Environment. The event was hosted by Westminster and co-sponsored by the Slippery Rock Watershed Coalition.
---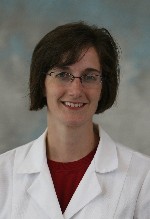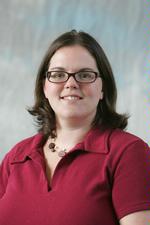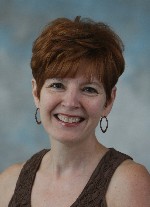 Westminster College faculty Dr. Helen Boylan, Dr. Sarah Kennedy, and Dr. Deborah Mitchell participated in the Pennsylvania Girls STEM (Science, Technology, Engineering, and Mathematics) Collaborative Annual Conference Sept. 24 in Allison Park.
---
Westminster College senior computer science majors Dylan Karas and Timothy Matyas earned first and second place, respectively, at the Penn State Behrend Sigma Xi Undergraduate Research and Creative Accomplishment Conference April 14.
---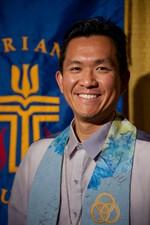 NEW WILMINGTON, Pa. - Westminster College will welcome the Rev. Neal D. Presa, moderator of the General Assembly, Sunday, Feb. 10, at 7 p.m. in the Wallace Memorial Chapel. The service is open to the public.
---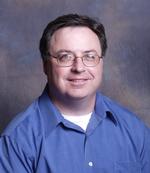 NEW WILMINGTON, Pa. - Dr. Andrew Ade, Westminster College associate professor of English, has written a new one-act play that is being staged this month at the 2013 Theatre Festival in Black & White by the Pittsburgh Playwrights Theatre Company (PPTC). The play, which opened Dec. 5, will be shown until Dec. 17 at the PPTC space at 937 Liberty Ave. in Pittsburgh's Cultural District.
---

NEW WILMINGTON, Pa.  --  Westminster College is hosting the WestPACS Art Career Day Thursday, April 1, at the McKelvey Campus Center.  The event features 27 professionals offering guidance on various careers in writing, journalism, advertising, film and other art-related careers.
 
The event starts at 4 p.m. in Beeghly Theater with keynote speaker Carl Kurlander, wrote the screen play for St. Elmo's Fire.  Kurlander, a Hollywood screenwriter, producer and professor at the University of Pittsburgh, is a Pittsburgh native.  He has written many episodes for sitcoms such as "Saved by the Bell" and its spin-offs, and has been a guest on the "Oprah Winfrey Show."
Six panels will offer students advice on: advertising/public relations; applied arts/design; broadcast/film/television; fine arts/arts administration; performing arts; and writing/publishing.  Among the 27 panelists are: Jim Cunningham, station manager for WQED FM; Rebecca Hower, meteorologist at KDKA TV; Gene Collier, columnist for the Pittsburgh Post-Gazette; Jason Jordan, editor for Allyn-Bacon Publishing and Westminster College graduate; Rich Lord, columnist for Pittsburgh Magazine, and Nancy Martin, author of romance novels and Westminster College graduate.
Business casual dress is required.  Students can gain insight into the careers of the panel members at a networking reception, which wraps up the day's events.
Students from 43 colleges and universities have been invited to attend this event.  Registration is at 3:30 p.m. in Beeghly Theater.  The Career Day activities are open to the public for a $10 walk-in fee.  Students who register in advance pay $5.
For more information contact Jackie Meade, director of the career center at Westminster College, at (724) 946-7343 or e-mail meadelb@westminster.edu or visit the website: www.westpacs.org and click on the Arts Career Day link.
---
Amy DalBon, a senior broadcast communications major from Bridgeville, and Julie Stolze, a senior broadcast communications and speech major from South Park, will give their senior capstone presentations Wednesday, Dec. 8, at 6 p.m. in the Sebastian Mueller Theater located in Westminster's McKelvey Campus Center.
 "This is their formal presentation, where the student showcases elements from their senior projects and the body of work as broadcasters," said Bradley Weaver, instructor of broadcast communications at Westminster.  "They will feature their portfolios and material that would be on an audition tape.  They will also address Dr. [David]Barner's Checklist for Success in Broadcasting,' their practical experiences, and their academic experiences as they relate to the liberal arts mission."
 "My presentation is going to focus around my two internships that I've had during my time at Westminster, and the different experiences in broadcasting that helped me focus my career goal," DalBon said.  "I will present three pieces of video , two that I have done at Westminster, and one that I did at my current internship at WFMJ."
 "For my senior project, I want to diversify myself throughout the broadcasting department," Stolze said.  "My main goal is to concentrate on anchoring and reporting for The County Line.' 
The final component of Liberal Studies at Westminster is a senior capstone course, which is at least a four-semester-hour course within the major designed to provide an opportunity for students to evaluate and assess the strengths and limitations of their major field.
 For more information, contact Weaver at (724) 946-7238 or e-mail weaverbl@westminster.edu.
---
Dr. Martha Joseph, associate professor and chair of the Department of Chemistry at Westminster College, is serving on the 2007 American Chemical Society's Division of Education exam writing committee.
"For a couple of decades someone from the Westminster College Chemistry Department has served on one of the American Chemical Society's Division of Education exam writing committees," Joseph said. "This year I have that privilege. I am on the committee charged with writing the 2007 full-year general chemistry standardized exam."
In the spring, the committee members each submitted questions for a specific topic written at a specified difficulty level.
"In June we were sent the set of submitted questions for our assigned topic areas to approve, edit, or reject," Joseph said. "Then in July we received hard copies of the 'top' 160 questions to read and edit again. The entire committee then met in Washington, D.C. to select and edit the top 130 questions. We also had to write several questions on topics for which we had rejected too many questions. The last task at this meeting was to divide the questions into two equivalent exams."
Soon the committee members will receive copies of these exams after the Exams Institute has formatted them.
"At that time we will do a final review, checking for any errors, and make our final suggestions," Joseph said. "These two tests will be used as general chemistry final exams at universities and colleges throughout the country. Next summer we will meet again at Purdue to study the exam statistics and then select 90 questions that will compose the 2007 general chemistry exam."
Joseph, who has been with Westminster college since 1993, earned her undergraduate degree at Greenville College, her master's from the University of Illinois, and her Ph.D. at the University of Kentucky.
Contact Joseph at (724) 946-7295 or e-mail josephm@westminster.edu for more information.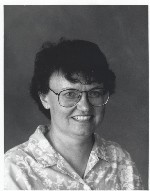 ---
Classes are finished, finals are in, and now is the time for the May 13-20 Westminster College Senior Week Celebration.
Activities include a number of special meals and social opportunities along with trips to Cedar Point and a Pittsburgh Pirates baseball game. The week concludes with commencement Saturday, May 20.
SENIOR WEEK SCHEDULE:
Saturday, May 13
Dinner in McGinness- 4:45 p.m.
Mass in Wallace Memorial Chapel- 7 p.m.
Sunday, May 14
Brunch in McGinness- Noon
Dinner in McGinness- 4:45 p.m.
Vespers at Brittain Lake - 7 p.m.
Monday, May 15
Dinner in McGinness- 4:45 p.m.
Tulley's- 11 p.m.
Tuesday, May 16
President's Brunch- 11:30 a.m.
Dinner in McGinness- 4:45 p.m.
Wednesday, May 17
Cedar Point- 9:30 a.m.
Brunch in McGinness- Noon
Dinner in McGinness- 4:45 p.m.
Thursday, May 18
Pirates Game- 11 a.m.
Brunch in McGinness- Noon
Dinner in McGinness- 4:45 p.m.
Friday, May 19
Commencement Practice- 10:30 a.m.
Senior Class Picnic- 11:30 a.m.
Dinner in McGinness- 4:45 p.m.
Saturday, May 20
Continental Breakfast in McGinness- 8 a.m.
Graduates Assemble in Beeghly Theater- 9:45 a.m.
Baccalaureate, Orr Auditorium- 10:30 a.m.
Picnic Lunch- 11:30 a.m.
Graduates Assemble- 1:30 p.m.
Commencement- 2:30 p.m.
All events require pre-registration. Contact Camille Hawthorne, associate dean of student affairs at (724) 946-7112 or e-mail hawthorc@westminster.edu for more information
---
Displaying 871-880 of 5012 total records