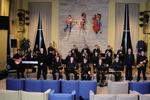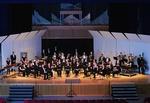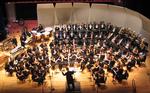 NEW WILMINGTON, Pa. - The Department of Music Concert Series opens Friday, Feb. 8, with a concert featuring the Jazz Ensemble and Faculty Jazz Quartet in the Berlin Lounge of the McKelvey Student Center.  The program is free to the public.  Both of these outstanding ensembles will present a program ranging from classic Jazz through the latest styles.
---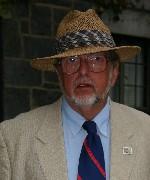 NEW WILMINGTON, Pa. - Dr. James Perkins, Westminster College professor emeritus of English, co-edited a volume of letters written in the last years of the life of author Robert Penn Warren.
---
Paulette Stenzel, professor of international business law at Michigan State University, will speak on "Doing Business in Mexico" at Westminster College Tuesday, March 30, at 7 p.m. in Phillips Lecture Hall in Hoyt Science Resources Center.
Stenzel is also the director of the Michigan State University Honors College of Business in Mexico Program.  She earned her undergraduate degree from Albion College and her J.D. from Wayne State Law School.  In addition to her teaching duties at Michigan State, she teaches the "Honors Business Program" in Merida, Mexico during the summer.
The event, which is sponsored by the Westminster College Department of Economics and Business, is free and open to the public.  For more information contact, Dr. Mark Hendrickson, adjunct professor and coordinator of this event at Westminster College, at (724) 946-7160.
---
Holiday tradition continues at Westminster College with the annual Christmas Vesper service Sunday, Dec. 12, at 7 p.m. in Orr Auditorium.
The service, which annually attracts nearly 2,000 visitors, includes traditional Christmas music, sung by the audience and various Westminster choirs.   The Westminster Brass Ensemble, directed by Dr. R. Tad Greig, and College Organist Dr. Elizabeth Harrison will provide prelude music.  Dr. Robin Lind will direct the Concert Choir, while Kris Harper will direct the Women's Choir.  The Gospel Choir will perform under the direction of Gordon Austin, and the Handbell Choir is under the direction of Anne Bruening.  The Rev. James R. Mohr II, college chaplain, will deliver the Christmas message.
The Christmas gifts displayed in Orr Lobby were purchased by members of the College Community for needy families and foster children in Lawrence County , an annual project coordinated by the Chapel staff led by Keturah Laney, chapel assistant.  Campus luminaries, which provide a lighted path to the event, were purchased by the Residence Life staff.
The evening's offering is designated for the Westminster College Campus Chapter of Habitat for Humanity International.  The chapter is attempting to raise $5,000 this year in an effort to build housing in our region and around the world.  In the past 12 years, the Westminster's chapter has raised over $129,000 to support the work of Habitat.
For more information, contact Mohr at (724) 946-7116 or e-mail mohrjr@westminster.edu.
---
Forty-three Westminster College students are studying in Australia, England, France, Spain, and Pittsburgh during the fall semester.
"Study abroad is the best opportunity our students have for learning about the larger world that's out there," said Dr. Jeffery Bersett, director of off-campus study and assistant professor of Spanish. "Going overseas shows them more than just new places. They return to Westminster with new ways of looking at things, and with a new understanding of how everything fits together."
As part of their educational program, Westminster College students can spend as little as a month, or as much as a year, living and studying in a international domestic program. Students who study off-campus are able to earn not only credits towards graduation, but also credit towards their major or minor, towards fulfilling part of the Liberal Studies requirements.
"International study is a life-changing event in the life of a college student," said Dr. Jesse Mann, vice president for academic affairs and dean of the college. "Only two percent of American college students study abroad during their college experience, and we're happy that Westminster is significantly ahead of that average."
Contact Bersett at (724) 9467259 or e-mail bersetjt@westminster.edu or Mann at (724) 946-7123 or e-mail mannjt@westminster.edu for more information.

---
Westminster College honored 38 employees with a combined 578 years of service during the annual employee recognition luncheon attended by more than 250 current and retired employees May 9 in the Witherspoon Rooms of the McKelvey Campus Center.
Retiring from Westminster College are: Dr. James Hall, professor of mathematics; Robert Latta, director of financial aid; and Mary Ellen Ulmer, music librarian.
Other honorees were:
35 years of service – Dr. William Johnson, professor of physics.
30 years of service – Dr. Barbara Faires, professor of mathematics; Dr. Alan Gittis, professor of psychology; Dr. Darwin Huey, professor of education; Donald Shelenberger, business manager; and Dr. Richard Sprow, professor of English.
25 years of service – Dr. David Barner, associate professor of communication studies; Dorita Bolger, professor/reference librarian; Dennis Link, receiver for Sodexho Dining Services; Kathleen Suosio, Student Affairs secretary; and Paul Wallace, director of information services.
20 years of service – Linda Butler, bookstore clerk; James Kirkwood, custodian; and David "Craig" McCann, custodian.
15 years of service – Nick Ciavarino, custodian; Cynthia Dafler, coordinator of advancement events; and Patricia Lewis, McGill Library technical assistant.
10 years of service – Edward Cohen, associate professor of political science; Linda Domanski, assistant professor of education; Kati Edmiston, assistant director of the Career Center; Peggy Flynn, Music Department secretary; Jeff Gorze, manager for Sodexho Dining Services; Linda Hilton, Admissions Office data entry clerk; Russell Martin, associate professor of history; Jan Reddinger, head softball coach and assistant women's soccer coach; Susann Rudloff, director of advancement programs; and Dr. Virginia Tomlinson, associate professor of sociology and director of the Drinko Center for Excellence in Teaching and Learning.
Contact Kim Christofferson, director of human resources, at (724) 946-7247 or e-mail chirstkk@westminster.edu for more information.
---
Eleven Westminster College elementary education majors attended a literacy workshop held at Connoquenessing Elementary School in October.
---
Westminster College's Theta Chi Fraternity is organizing a "Greek Sweep" Saturday, Oct. 14 from 11 a.m. to 1 p.m.
---
The Relay for Life held at Westminster College April 12 raised more than $30,000 for cancer research.
"We've raised about $130,000 over the past five years," said David DiDesiderio, president and philanthropy chair of Alpha Sigma Phi.  "There were 617 people that participated, and we had major sponsors such as UPMC, Giant Eagle, and Westminster College.  Our fraternity, Alpha Sigma Pi, has raised more than any other student organization at a Relay for Life."
---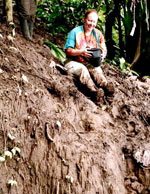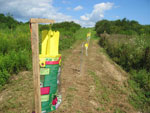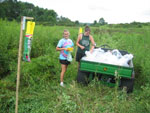 This is a happy story of cooperation between the Field Station and a Westminster alumna, Doreen Hoover. Doreen lives in Spokane, Washington but her family home was in Smicksburg, PA, near the famed Punxsutawney Phil.
---
Displaying 871-880 of 5098 total records