"Tis the Season" planetarium presentation is scheduled Thursday-Saturday, Dec. 9-11, at 7 p.m. with an additional matinee showing Saturday, Dec. 11, at 3 p.m.
"Tis the Season" explores the coldest and darkest of seasons the winter holiday season, which holds some of the warmest and brightest celebrations of the year.  The show traces the development of many of the world's endearing holiday customs and how they involve lighting up with the Christmas tree lights, Menorah lighting, luminaries, and Yule log.
Traditions such as gift giving, kissing under the mistletoe, songs about lords-a-leaping and ladies dancing, as well as the custom of decking the halls and visits from St. Nicholas under his various names are explored.  Historical, religious, and cultural rituals practiced at the time of the winter solstice are also examined in the show.  Astronomy is examined to give a possible explanation of the star over Bethlehem.
Weather permitting, the rooftop observatory will be open following the show for a closer look at the constellations discussed in the show.
The show is free and open to the public.  Due to limited seating, reservations are requested for this 45-minute show.  For more information, call the Westminster College Physics Department at (724) 946-7200.

---
David R. Nobs, a 1980 Westminster College graduate and managing director of Ruder Finn, Inc., will speak at Westminster College, Tuesday, Sept. 20, at 6:30 p.m. in Phillips Lecture Hall located in the Hoyt Science Resources Center.
Nobs is responsible for leading the growth and development of the Los Angeles office and managing the agency's consumer, sports and entertainment marketing practice. He has demonstrated success with clients such as Coca-Cola, Bank of America, Microsoft, Hewlett-Packard, Vans, Reebok, Timberland, Spring, McGraw-Hill, NFL, NHL, NASCAR, PGA of America, LPGA, and Turner Broadcasting.
"At the invitation of Professors Delores Natale and Suzanne Prestien, I will present 'Principles of Public Relations,' Nobs said. "I will define what public relations is and is not; what can be achieved; keys to success; role in the marketing mix; industry practice and specialty areas; a day in the life of a PR consultant, client and journalist; the PR process; and tools and tactics."
The event is free and open to the public. Contact Natale at (724) 946-7348 or e-mail nataleda@westminster.edu; or Prestien at (724) 946-7029 prestien@westmisnter.edu for more information.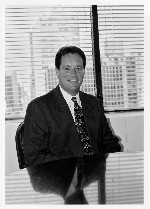 ---
Two Westminster College entrepreneurs from Poland, Ohio, Benjamin Nelson and Christie Grewe, use their online business to help defray the costs of their education.
"We operate an online store featuring auctions and fixed-priced formats," Nelson said. "We are classified as a partnership and have an employer identification number for "Brown House Collectibles" at http://stores.ebay.com/Brown-House-Collectibles."
"This was a joint idea," Grewe said. "Ben came up with the idea of using the Internet as a selling vehicle, and I found the outlets where we buy our items to resell."
"Start-up was surprisingly easy," Nelson said. "We began our adventure by selling things around the house. At that point, it was more of a hobby. Once we gained familiarity with the systems and business environment, we began buying items with the intent of reselling them. I used my Edwards Entrepreneurship Competition winnings to fuel growth."
"We spend a good amount of time trying to conform to the IRS regulations," Nelson said.
"Yes, taxes are very difficult to do for small business owners," Grewe said. "This took us much longer than anticipated and was probably the hardest part of the business."
"We make significantly more than minimum wage jobs offered to college students," Nelson said. "We are making a profit, and this profit has grown over the past year. We have served over 3,000 customers."
"The business is currently helping us get through college and to save up some money for graduate school," Grewe commented. "It gives us a little extra money that we wouldn't otherwise have."
"The skills we learned at Westminster College, especially critical thinking, proved to be invaluable and made this entire process much easier," Nelson said. "This skill is acquired though traditional business classes, as well as others such as history and philosophy. Dr. Goldberg (assistant professor of philosophy) helped us improve our digital photography and has been very encouraging. Also, various business professors have provided me with advice. We learned that we had to put in about 30-hours-per-week of work between the two of us to keep the business going, but we get to work when it's convenient for us&sometimes it's 1 a.m. and other times it's 2 p.m. That's one of the best parts of being self-employed."
"Owning your own business is much harder than most people think," Gwene said. "Most people think it means working as little as possible. I personally find it to be the complete opposite. You cannot just pick up and take a vacation without some planning. You cannot just take a few days off. You are your business, so if you don't put 100 percent into what you do, your business is not going to make it. But despite all this, I really do enjoy owning my own business."
The partners want to continue their business after graduation.
"We might hire an employee or two to take over some of the day-to-day operations," said Nelson.
Nelson is a son of Thomas and Kathie Nelson, Poland. He is a senior business administration and history major and a graduate of Poland Seminary High School.
Grewe is a daughter of James and Tracey Grewe, Poland. She is a senior mathematics major and a graduate of Poland Seminary High School.
Contact Nelson at nelsonbt@westminster.edu or Grewe at grewecl@westminster.edu for more information.
---
Sara Kimbell, a sophomore music performance major from Gibsonia, recently placed third in the sophomore girl's division of a voice competition sponsored by the National Association of Teachers of Singing in Pittsburgh.
---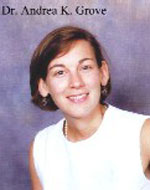 Dr. Andrea Grove , assistant professor of political science at Westminster College, recently attended the International Society of Political Psychology Conference (ISPP) in Seattle, Wash.
---
Four Westminster College environmental science majors recently presented their water research at the annual Slippery Rock Watershed Coalition Symposium held at Grove City College.
Todd Fleckenstein, John Greene, Kevin Hasbrouck, and Gwen Kennedy presented "Phytoremediation: Can Duckweed and Parrot's Feather Effectively Reduce Concentrations of Aluminum and Manganese from Acid Mine Drainage to EPA Standards for Surface Water."
---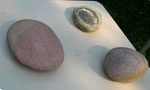 "A rose is a rose is a rose" is probably Gertrude Stein's most famous quote. This first appeared in 1913 in the poem "Sacred Emily" and may be interpreted as "things are as they are." Or, that silly little saw might simply convey a message that using the name of a "thing" in an unusual way builds images and emotions in us of which we were unaware. Of course, we know that outside and deep inside each rose there is a special uniqueness. We just have to look for it!
---
Click below for hometown information.
More than 385 Westminster College students earned Dean's List recognition for the 2007 spring semester semester.
---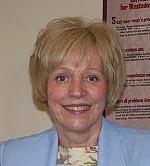 Delores Natale, Westminster College lecturer of public relations, will present "Finding Eudora" at Faires Faculty Forum on Wednesday, March 5, at 11:40 a.m. in the Sebastian Mueller Theater in the McKelvey Campus Center.
---
The Westminster Cable Network (WCN), Westminster College's campus television station, will no longer be found on cable channel 9 in the New Wilmington Borough. WCN is now Armstrong Cable channel 72, a move that is part of the purchase agreement between Armstrong and the Borough.
---
Displaying 841-850 of 5155 total records