The Peace Studies Coffeehouse at Westminster College will host guest speaker Terry Kay Rockefeller, a member of September 11th Families for Peaceful Tomorrows, Thursday, Nov. 6, at 7 p.m. in room 150 of the Hoyt Science Resources Center. The event is free and open to the public.
---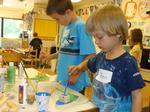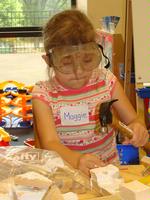 The Westminster College Preschool Lab presented its fifth annual summer arts camp for kids June 22-26. The hands-on camp program encouraged children to learn about the arts through visiting with guest artisans, experimenting with different media, and creatively expressing themselves through art.
---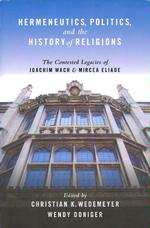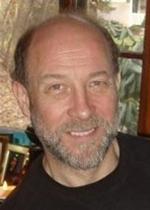 Dr. Bryan Rennie, Vira I. Heinz professor and chair of Westminster College's Department of Religion, History, Philosophy and Classics, authored a chapter on Mircea Eliade in the recently published Hermeneutics, Politics and the History of Religions: The Contested Legacies of Joachim Wach and Mircea Eliade.
---
Westminster College's Audio Visual Services wrapped up its AV Week activities and participated in "Make a Difference Day" with its third e-recycling drive Oct. 23 at Hoyt Science Resources Center.
---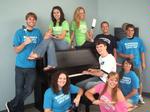 The Westminster College Concert Choir will present its 11th annual "Music and Meatballs" Friday, Oct. 7, at the New Wilmington Presbyterian Church.  Patrons may choose from three seating times: 4:30 p.m., 5:45 p.m., and 7 p.m.
---
Westminster College choral groups will present spring concerts Friday, April 27, and Sunday, April 29, in Wallace Memorial Chapel.  Both are free and open to the public.
---
NEW WILMINGTON, Pa. - Dr. Beverly Cushman, Westminster College associate professor of religion and Christian education, recently attended a 10-day tour of Israel sponsored by the Biblical Archeology Society.
---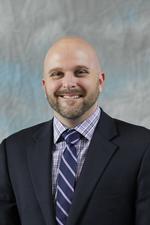 NEW WILMINGTON, Pa. - Westminster College selected Dr. Jamie McMinn to serve as the associate dean of academic affairs, beginning Jan. 2, 2014.
---
NEW WILMINGTON, Pa.  --  The Rev. Dr. William Jackson, Presbyterian minister and 1958 Westminster College graduate, recently wrote "More than a Wish: Sermons at Shadyside Presbyterian Church."
Jackson served as interim pastor of the Shadyside Presbyterian Church from 1999-2003, and his book is a collection of sermons given during that time.
"I must admit that I found it to be a daunting challenge," wrote Jackson.  "For while my sermons have been carefully and prayerfully prepared, they were delivered without notes, and much of what was said was accentuated by gestures, facial expressions, tone of voice, volume (high and low) and appropriate pauses.  Preparing these sermons for reading required the extra discipline and effort of attempting to recapture the original meaning and intent of the messages."
Prior to Shadyside, Jackson served churches in Abington, Boardman and Canton, Ohio, and Flint, Mich.  He served Westminster College as dean of the chapel for a year, and was a part-time director of the Department of Religion at Chautauqua Institution from 1984-1989.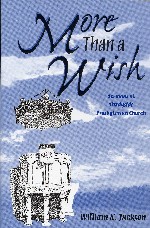 ---
Erin Sabo, a music education major at Westminster College, will perform a senior flute recital Friday, Dec. 3, at 7:30 p.m. in Wallace Memorial Chapel.
 Her program includes Bach's "Sonata IV BWV 1033, in C Maj.," Honegger's "Danse de la Chevre," Taffanel's "Andante Pastorial et Scherzettino," and Cimarosa's "Concerto in G Major."  Kathryn D. Miller, adjunct professor, will accompany Sabo on the piano, and Michelle Long, a senior music education major from Imperial, will assist in the performance.
 Sabo is involved in the Westminster College Wind Ensemble, Marching Band, Symphonic Band, Women's Chorus, and is vice president of the Flute Choir.  She is a member and former chapter advocate of Westminster's chapter of Pennsylvania Collegiate Music Educators Association.
 She has also participated in the pit orchestra of Westminster opera workshops, and was in the vocal ensemble and pit of last year's chapel drama.  For the past three years, Sabo has been a flute accompanist and member of the choir of the West Middlesex Methodist Church, and last summer she was a music instructor and camp counselor at the Woodlands Foundation for physically disabled and chronically ill children.
 Sabo is a daughter of William and Darlene Sabo, Ambridge, and a graduate of Ambridge Area High School.
 For more information, contact the Westminster College Department of Music at (724) 946-7270.
---
Displaying 841-850 of 5252 total records