Dr. Helen Boylan, Westminster College assistant professor of chemistry, was recently awarded the Spectroscopy Society of Pittsburgh (SSP) College Equipment Grant at the annual SSP Award Ceremony held at Duquesne University.
"The proposal, 'Temperature Controlled Spectroscopy," will allow the Westminster Chemistry Department to purchase two thermostattable cuvette blocks and an associated recirculating water bath," Boylan said. "This equipment will enable us to do temperature controlled spectroscopy for lab coursework and undergraduate research."
Boylan, who has been with Westminster College since 2001, earned her undergraduate degree from Westminster College and her Ph.D. from Duquesne University.
Contact Boylan at (724) 946-6293 or e-mail boylanhm@westminster.edu for more information.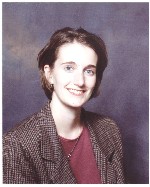 ---
Twenty-eight Westminster College students attended the Engineering Society of Western Pennsylvania Leadership Conference in October.
---
Heather Bullers, a Westminster College elementary education and music major, will give her senior recital, Sunday, Oct. 1 at 3 p.m. in Wallace Memorial Chapel.
---
Westminster College students will present "Children of Eden"
Sunday, May 4,  at 2 & 7 p.m. in Wallace Memorial Chapel.
The Chapel Drama, "Children of Eden," is a powerful musical loosely based on the first chapters of Genesis.  Stephen Schwartz, one of the creators of "Godspell," wrote the music and lyrics.
---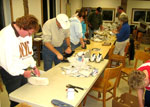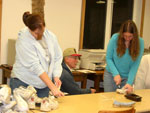 Several times a year the local Kiwanis Club comes to the Nature Center at the Field Station to work! They are good workers. On November 9, nine Kiwanis and two Circle K members spent an evening scrutinizing and bagging 1,180 athletic shoes that had come from the closets of the community. Why would anyone want to "scrutinize" old, worn (sometimes smelly) athletic shoes? Here is why. They can be recycled BUT metal eyelets and decorative emblems must be cut out of the shoes before that can happen. This requires scrutiny, sharp blades and muscle.
---
Jason Kissel, a 1997 Westminster College graduate, will present an organ concert Tuesday, July 10, at 8 p.m. in the Mary Mother of Hope Church in New Castle. The concert is free and open to the public.
---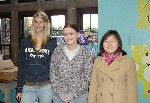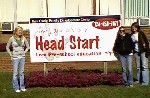 Dr. Sherri Pataki, Westminster College assistant professor of psychology, involved her first-year Inquiry students in service learning projects during the fall semester that resulted in 105 hours of community service.
---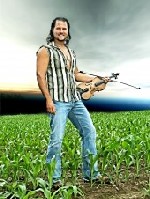 Click here for more information
The Westminster College chapter of Habitat for Humanity will sponsor a benefit concert featuring The Chris Higbee Project Saturday, Nov. 22, at 8:30 p.m. in Orr Auditorium.
---
Click here for program listing
Westminster College's Westminster Cable Network (WCN) local shows will return to Lawrence County Comcast and will expand into Mercer County via Armstrong Cable this fall.
---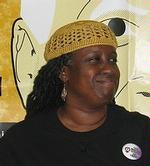 The Westminster College chapter of Amnesty International will co-sponsor three activists to discuss "Violence Against Women" Wednesday, April 14, at 6 p.m. in the Berlin Lounge of the McKelvey Campus Center. The event is free and open to the public.
---
Displaying 821-830 of 4989 total records