Rennie Greenfield, a student in Westminster College's Lifelong Learning Program, received a grant from the Heinz Collaborative Research Fund to present "The Celluloid Campfire: Implicit Religion and Film" at the 31st Conference on Implicit Religion and Contemporary Spirituality May 9-11 at Denton Hall in Yorkshire, United Kingdom.
---
Michael Romeo, a Westminster College senior biology major, received an undergraduate research grant from Westminster's Drinko Center for Excellence in Teaching and Learning.
---
Westminster College is ranked third in social mobility among the nation's 253 top liberal arts colleges, according to the Washington Monthly 2009 College Guide.
---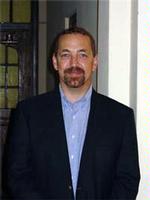 Dr. William Evans, Westminster College professor of counselor education, will speak at Faires Faculty Forum Wednesday, April 14, at 11:40 a.m. in the Sebastian Mueller Theater of the McKelvey Campus Center.
---
David Lynch, Westminster College senior English major, will direct The Monkey Troupe Presents: The Handsome Monkey King Dec. 10-12 in Beeghly Theater as the creative portion of his capstone project.
---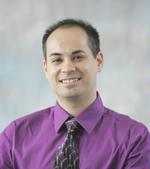 Dr. Larry Miller, Westminster College assistant professor of chemistry, will present "Enzyme Activity: The Life of a Biochemist" at Faires Faculty Forum Wednesday, Oct. 5, at 11:40 a.m. in the Sebastian Mueller Theater of the McKelvey Campus Center.
---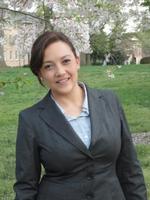 Brenda Swart, Westminster College Spanish lecturer, presented at two conferences in March.
---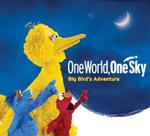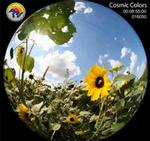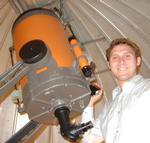 NEW WILMINGTON, Pa. - Westminster College announces several planetarium shows for the Spring 2013 season. Shows are open to the public and free of charge. However, reservations are required due to limited seating.
---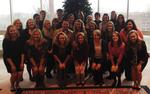 NEW WILMINGTON, Pa. - Twenty-nine Westminster College students were inducted into Omicron Delta Kappa (ODK) on Nov. 24. Dr. Sararose Lynch, assistant professor of education and Westminster ODK chapter co-adviser, was initiated honoris causa.
---
Westminster College is hosting its 13th annual "Lil' Sibs Weekend" Friday-Sunday, April 2-4.  The event allows Westminster students to share their college experience with younger siblings, cousins, or friends.
Registration, picture buttons, games, face painting, and a ballpark dinner kick off the "All Star" weekend on Friday from 4-8 p.m. in the Club Room of the McKelvey Campus Center. Students and siblings then have the opportunity to attend Westminster's Dance Theatre production in Orr Auditorium or enjoy showings of "Brother Bear" and "The Last Samurai" in the McKelvey movie theater. 
Saturday activities begin at 10 a.m. with the Alpha Phi Omega story hour in the McKelvey Campus Center or the Panhellenic Easter Egg Hunt being held in the quad.  Afternoon activities provide the opportunity to cheer on the Westminster baseball and softball teams at their respective home games, attend a swim party, or participate in Sports of All Sorts.  Following dinner in the dining hall, participants again have the opportunity to view movies in the McKelvey theater, attend the Court Jesters Basketball Exhibition, or the Alpha Phi Omega Retro Dance.  Evening activities continue with Night Owl Bowling from 11 p.m.-1 a.m.
Activities conclude on Sunday with Easter Vespers in the chapel at 7 p.m.
The event is sponsored by the Campus Programming Committee of Westminster College.  For more information, contact Camille Hawthorne, associate dean of student affairs at Westminster College, at (724) 946-7112 or e-mail hawthorc@westminster.edu.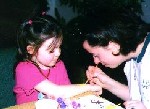 ---
Displaying 821-830 of 4947 total records