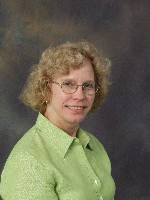 Dr. Beverly Cushman, Westminster College assistant professor of religion and Christian education, will speak on "National Endowment for the Humanities Summer Institute: Holy Land and Holy City in Classical Judaism, Christianity, and Islam" at Faires Faculty Forum Wednesday, Nov. 5, at 11:40 a.m. in the Sebastian Mueller Theater in the McKelvey Campus Center.
---
Information and registration
The 104th New Wilmington Mission Conference (NWMC) will be held at Westminster College July 18-24.
---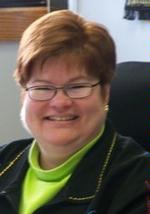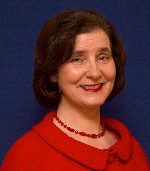 Westminster College faculty Dr. Terri Lenox, associate professor of computer science and co-director of the Drinko Center for Excellence in Teaching and Learning, and Dr. Sandra Webster, professor of psychology and faculty development officer, co-authored a presentation at the Association of American Colleges and Universities meeting March 25-27 in Philadelphia.
---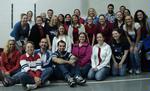 Westminster College junior and senior elementary education majors conducted Family Math Night Nov. 4 at Wilmington Elementary School.
---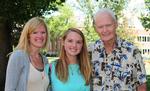 Westminster College will host its annual Family Day Saturday, Oct. 1.
---
Click below for hometown information.
Westminster College's Drinko Center for Experiential Learning will host the Undergraduate Research and Arts Celebration Wednesday, April 25.  The day-long celebration includes the annual Honors Convocation at 3:30 p.m. in Orr Auditorium.  All events are free and open to the public.
---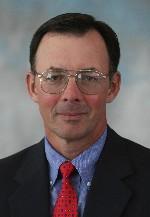 NEW WILMINGTON, Pa. - Jesse R. Ligo, Jr., Westminster College professor of accounting, recently had an article published in the book Save Wisely, Spend Happily by Sharon L. Lechter, CPA.
---
NEW WILMINGTON, Pa. - Westminster College's Office of Faith and Spirituality is hosting a community Thanksgiving worship service featuring pastors from area churches Sunday, Nov. 24, at 7 p.m. in Wallace Memorial Chapel.  The service is open to the public.
---
NEW WILMINGTON, Pa.  --  Dr. Sandra Webster, chair and professor of psychology at Westminster College, has been named McCandless Scholar for the 2004-2005 academic year.
  The award, designed to honor the memory of Dr. J. Bardarah McCandless and to encourage scholarly activity on Westminster's campus, is given to one full-time tenure track faculty member each year.  The McCandless Scholar receives eight credit hours of reassigned time and monetary support for research and scholarship expenses.
Webster will use the time and money provided by the McCandless Award to continue her research on the concept of Korean emotion Han, which is a negative emotional state caused by something outside the individual's direct control, as a function of gender and generation.
Her project, "Turning Adversity into Character: Further Explorations of the Korean Emotion Han and its Possible Counterparts in Other Cultures," will explore if the concepts of Han can be generalized into other nations or culture groups.
Webster earned her undergraduate, master's and Ph.D. from Southern Illinois University in Carbondale.  For more information, contact Webster at (724) 946-7238 or e-mail websters@westminster.edu.
---
The New Wilmington Chamber of Commerce will hold its annual Holiday Gala Saturday, Dec. 4, at 6:30 p.m. in the Witherspoon Room located in the Westminster College McKelvey Campus Center.
 "All members of the community are invited to celebrate the spirit of the season," said Jackie Meade, director of the Westminster College Career Center and chamber member.  "The Wilmington Area High School Chorus will again put music in the air for this annual celebration.  The Witherspoon Room is a great site for a celebration.  The food, fellowship, great prizes, and holiday music will make this event enjoyable to all."
 To make reservations, send your name and a check payable to the New Wilmington Area Chamber of Commerce to NWACC, Box 241, New Wilmington, PA  16142.  Cost is $17.50 per person. 
 Area businesses are also invited to donate a gift for give-away door prizes during the gala.  Gifts, which should be identified by the name of the business, should be taken to the McKelvey Campus Center information desk by Monday, Nov. 30.
 For more information, contact co-chairs Meade at (724) 946-7343 or Mona Moufid at (724) 946-2029.
---
Displaying 821-830 of 5250 total records