Westminster College will host District 5 Honors Choir Saturday, Nov. 13, at 2 p.m. in Orr Auditorium.
 Eighty students from 26 area schools will perform "Make a Joyful Noise Unto the Lord," "My Heart is Steadfast," "This I Say," "The Nightingale," "All in Green went My Love Riding," "Workin' for the Dawn of Peace," "Three Scottish Folksongs," "Precious Lord," and "We Are One Voice."
Dr. Robin Lind, director of choral activities and assistant professor of music at Westminster College, is the guest conductor.  She conducts the Westminster College Concert Choir, Chamber Singers, and Men's Chorus, and teaches private voice.  Lind also coordinates the Choral Music Education program, teaches secondary choral methods, choral literature, choral conducting and supervises student teachers. 
Lind received her Ph.D. in music education from the University of Utah, her master's in music in vocal performance from the University of Oregon, and her bachelor's in music education from Albertsons College of Idaho.  For her dissertation, Lind developed a sight singing/theory program utilizing two-part species counterpoint to be used to teach music literacy at the high school level.  Current research topics include: Choral Intonation, Tuning the Text, and Student Participation in Choral Ensembles in the Public Schools.
Prior to coming to Westminster, Lind taught at Western State College in Gunnison, Colorado.  While in Colorado she guest conducted and adjudicated at choral and solo/ensemble festivals throughout the state.  Since coming to Pennsylvania, she has conducted the District 5 Choral Festival, the High School Honor Choir for the Diocese of Pittsburgh Secondary Schools, and the Region II Chorus.  Choirs under Lind's direction have toured Great Britain, Czechoslovakia, Hungary, Austria, and Italy.  The 2003 Italy Tour Choir included performances at the Basilicas of San Marcos in Venice, St. Francis in Assisi, and St. Peter's in Rome. 
 Dr. Nancy Zipay DeSalvo, chair and assistant professor of music at Westminster College, is the accompanist for the program.  She teaches private studio piano, music theory, accompanying and piano techniques associated courses.  In addition to accompanying numerous capstone senior recitals at Westminster, she has accompanied a number of guest artists, has performed on several Wednesday mid-day Faculty Forums, and has been featured several times as soloist with the Westminster Wind Ensemble.
 DeSalvo performs extensively, both on and off campus, as a soloist, a professional accompanying pianist, and a chamber music collaborator.  Among other positions, she is the pianist with the Amici Trio, is pianist with the Youngstown Symphony Orchestra, and has been guest soloist with the Hong Kong Philharmonic Orchestra.  In April 2002 she became a Steinway Artist.
 DeSalvo completed a doctor of musical arts degree at the Cleveland Institute of Music in Collaborative Piano, where she was a student of Anne Epperson.  She and baritone singer Jason Fuh captured first prize for their performance of  "Four Claudal Poems" in the Darius Milhaud performance auditions held at the Cleveland Institute of Music.  In 1997 DeSalvo received the Gwendolyn Koldofsky Award, given at the discretion of the Cleveland Institute of Music faculty to a collaborative piano major who has special aptitude for vocal accompanying, and who exemplifies the important dual role of the profession , that of support, service and cooperation, balanced with professional skill and high standards of performance.
 The event is free and open to the public.  For more information, contact Lind at (724) 946-7278 or e-mail lindra@westminster.edu.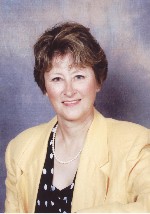 Displaying 5231-5240 of 5323 total records