Diana Reed and Deborah Roud, preschool teachers at the Westminster College Preschool Lab, had eight activities accepted for publication in "The Giant Encyclopedia of Learning Center Activities," which will be released in May 2005.
 "We were pleased to have the articles accepted by Gryphon House, Inc., which is a resource for early childhood educators," Reed said.  "The articles we submitted were descriptions of activities that are developed with the preschool child's capabilities and interests in mind."
 "The articles chosen include step-by-step directions explaining how to do the activities; the materials needed; how to extend the activity to other areas of the curriculum and books, songs, or poems that may be used in conjunction with the activity," Reed continued.
 "The curricular emphasis of the Preschool Lab is on developmentally appropriate practice, where children learn through exploration and hands-on activities," said Dr. Mandy Medvin, associate professor of psychology and Gibson-Drinko Distinguished Chair of Psychology.  "Research shows that this type of learning environment is exciting and motivating for preschoolers."
 "The Mystery of the Disappearing Picture" was just one of the activities that was accepted for publication.  In this activity, students use a white candle to draw a picture on construction paper.  Then the student "detectives" try to locate the disappearing picture painting over the candle pictures with watercolor paint. 
 "Matching Pet Prints," "Wizard's Potion," "Food Pyramids with Blocks," "Accordion Print Clues," "Classroom Cereal Box Book," "Detective Hunt," "Grocery Bag Game" were also activities chosen for publication.
 For more information, contact Reed at (724) 946-7174 or e-mail reedd@westminster.edu or Roud at (724) 946-6164 or e-mail roudds@westminster.edu.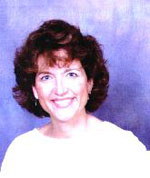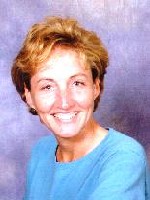 Displaying 5231-5240 of 5391 total records