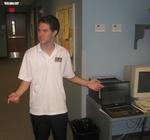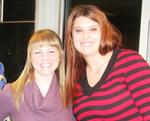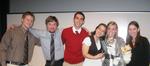 Thirteen Westminster College broadcast communications majors presented their capstone projects at the conclusion of the fall semester.
---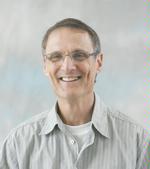 Dr. Yehuda Peled, Westminster College Fulbright Scholar-in-Residence, will speak at Faires Faculty Forum Wednesday, Sept. 29, at 11:40 a.m. in the Sebastian Mueller Theater of the McKelvey Campus Center.
---
Westminster College senior philosophy and economics major Michael Gorman presented his research at the first annual Classic City Philosophy Conference April 7-10 in Athens, Ga.
---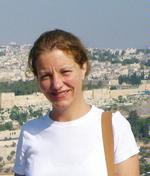 Dr. Sherri Pataki, Westminster College assistant professor of psychology, presented at the Institute for Academic Feminist Psychologists Jan. 26-27 in San Antonio.
---
NEW WILMINGTON, Pa. - Westminster College's Drinko Center for Experiential Learning will host a workshop for school superintendents and administrators Tuesday, Oct. 23, beginning at 8:15 a.m. in the Witherspoon Lakeview Room of McKelvey Campus Center.
---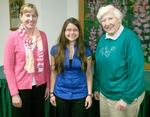 NEW WILMINGTON, Pa. - Westminster College junior environmental science major Erin Sullivan received the Helen R. Ferguson Scholarship for excellence in environmental science.
---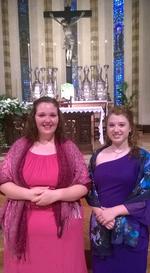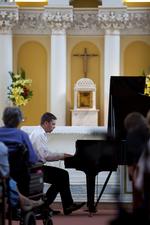 Three Westminster College music performance majors will present a concert Saturday, Sept. 27, at 3 p.m. in Wallace Memorial Chapel.  The program is free and open to the public.
---
Dr. R. Tad Greig, director of bands at Westminster College, spent much of the summer designing competitive marching band shows for area high schools.
 "The process includes knowledge of the instrumentation, the performance level of the musicians, and the concept presented within the chosen music," Greig said.  "I've created over 100 pages of marching band design for Struthers (Ohio) High School and Seneca Valley High School."
 Greig has been a marching band drill writer for 20 years, and has written for many high schools and some colleges, as well.
 "The process used to be very cumbersome, writing free-hand, retracing each final set onto the next page to make sure that each personal symbol was in exactly the correct spot," Greig said.   "Now a majority of drill writers utilize computer technology in the creation of artistic music and motion on the field.  The average marching band show is between nine and 11 minutes.  Within this time, students will learn between 25-35 pages of marching band drill, written to correlate the music to movement.
 "The schools I design for are interested in creative shapes and movement that closely fit the style of the music.  The challenge in drill design is not in the creation of shapes, but rather in the flow and transition between shapes.  I enjoy the challenge of coming up with a visual concept based upon the music, musicians and their abilities."
 Greig, who has been with Westminster College since 1995, earned his undergraduate degree from Grove City College, his master's from Youngstown State University, and his Ph.D. from Kent State University.
 For more information, contact Greig at (724) 946-7279 or e-mail greigrk@westminster.edu.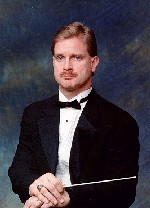 ---
Westminster College will host a group of Tibetan Monks Monday, April 25, at 8 p.m. in the Lakeview Witherspoon Room located in the McKelvey Campus Center.
"This group of Tibetan Monks is from the Gaden Shartse monastery now in exile in Mundgod, India," said Dr. Bryan Rennie, the Vira I. Heinz Professor of Religion at Westminster.  "This monastery is part of the Gelupa order of Tibetan Buddhism, which is headed by the Dalai Lama, and specializes in ritual dance, chanting, and the traditional and folk dance of Tibet."
The evening of dance and chanting is free and open to the public, but a free-will donation will be taken.  For more information, contact Rennie at (724) 946-7151 or e-mail brennie@westminster.edu.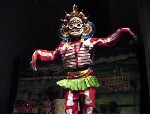 ---
Dr. Kathryn Green, an associate professor of music at Shenandoah University, will give a recital Monday, March 6, at 7:30 p.m. in Wallace Memorial Chapel.
"She possesses a warm and expressive contralto voice," said Dr. Robin Lind, director of choral activities at Westminster College. "She will sing a variety of music from classical to popular selections and will be accompanied by Dr. Nancy DeSalvo [chair and assistant professor of music at Westminster College] on the piano."
The program includes: "Qui Sedes" by J. S. Bach; "Chanson de Bilitis" by Claude Debussy; three songs by Richard Strauss; "La Rosa y El Sauce" by Carlos Guastavino; "Dirait-on" by Morten Lauridsen; and "Mon Coeur s'ourvre a ta voix" by Camille Saint-Saens. Musical theatre and jazz selections will include: "Ain't Misbehavin'," "Send in the Clowns," "The Man that got away," "Can't help lovin' dat man," "This Moment," and "God Bless the Child."
While at Westminster, Green will also give a masterclass for Westminster voice students Tuesday, March 7, at 2 p.m. in Wallace Memorial Chapel.
Green earned her undergraduate degree from California State University, her master's from the University of Oregon, and her D.M.A. from the University of Cincinnati College-Conservatory of Music. She received the Ruth Lorraine Close award for graduate studies at University of Oregon and full tuition scholarship from University of Cincinnati for her doctoral studies. She has had an extensive singing career throughout Europe and the United States. She played Mother in the German premiere of Maury Yeston's Nine at Berlin's Theater des Westens. Green toured several years in Europe performing her solo comic opera act and independent concerts and galas sponsored by Fortune 500 companies. Operatic roles include Carmen with Erie Opera, Juditha Triumphant with Western New York Opera, the Witch in Hansl and Gretel with Buffalo Opera, Anna in Seven Deadly Sins and Zita in Gianni Schicchi, both with Eugene Opera.
"She is the Director of the Contemporary Commercial Music Vocal Pedagogy Institute at Shenandoah University, which is the groundbreaking summer program designed to teach choral directors and voice teachers how to work with non-classical forms of vocal technique," Lind said.
The event is free and open to the public. Contact Lind at (724) 946-7278 or e-mail lindra@westminster.edu for more information.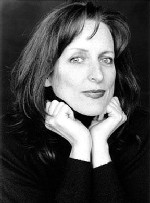 ---
Displaying 4491-4500 of 6117 total records