Westminster College is offering $60,000 Legacy Scholarships to qualified children and grandchildren of Westminster alumni.
---
Spencer Rohrbacher, a Westminster College senior chemistry major, received a travel/presentation grant from Westminster's Drinko Center for Excellence in Teaching and Learning to present his research at the American Chemical Society national meeting March 22-25 in Salt Lake City.
---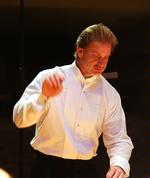 Dr. R. Tad Greig, Westminster College associate professor and director of bands, will be guest conductor for two band festivals in January.
---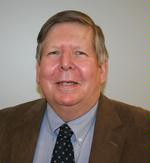 Dr. David Twining, Westminster College professor of history, will present the 2010-2011 Henderson Lecture Wednesday, Oct. 6, at 7 p.m. in the Witherspoon Maple Room of the McKelvey Campus Center. The event is free and open to the public.
---
Westminster College secondary education minors conducted "March Madness: A Family Literacy Event" March 29 at Campbell (Ohio) Middle School that was attended by more than 140 students and parents.
---
Westminster College's Department of Music will host jazz vocalist Kathy Kosins for a masterclass and concert Friday, Feb. 10.
---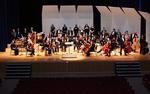 NEW WILMINGTON, Pa. - The Westminster College Symphony Orchestra will present its fall concert Friday, Oct. 19, at 7:30 p.m. in Orr Auditorium.  The concert is free to the public.
---
Three Westminster College students completed the requirements to receive their undergraduate degrees.
---
Dr. Amy Camardese, assistant professor of education at Westminster College, recently attended the Center for International Education Exchange (CIEE) Faculty Development Seminar held in Brazil.
 "The seminar, 'Societal and Economic Perspectives,' began in Sao Paulo and continued to Salvador da Bahia and ended in Rio de Janeiro," Camardese said.  "I attended the seminar with fourteen faculty from colleges and universities around the country.  We learned about the cultural and social aspects of Brazil, with a special emphasis on racial issues."
 Camardese, who has been with Westminster College since 2001, earned her undergraduate degree from Ohio University, her master's from the University of Pittsburgh, and her Ph.D. from Kent State University.
 For more information, contact Camardese at (724) 946-7183 or e-mail camardah@westminster.edu.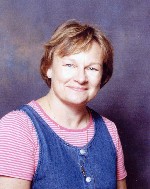 ---
Westminster College recently honored its "Top 10 Freshmen" at a banquet held April 18.
"This award recognizes first-year students who have shown potential leadership ability," said Dr. Andrea Grove, assistant professor of political science.  "We received nominations from the faculty, and the student members of Mortar Board and Omicron Delta Kappa make the final 10 choices."
For more information, contact Grove at (724) 946-7254 or e-mail groveak@westminster.edu. 

---
Displaying 4511-4520 of 6104 total records