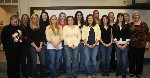 Westminster College's first group of dual certification education majors will be student teaching during the spring semester to complete requirements for graduation next May.
---
Dr. Bryan Rennie, Westminster College Vira I. Heinz professor of religion, had a review of The Study of Religion in a New Key: Theoretical and Philosophical Soundings in the Comparative and General Study of Religion by Jeppe Sinding Jensen published in the journal Religion, vol. 38, #3.
---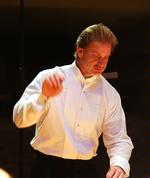 Dr. R. Tad Greig, Westminster College assistant professor of music and director of bands, will participate in the Pennsylvania Music Educators Association (PMEA) state conference April 22-25 in Valley Forge.
---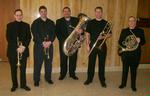 The Westminster College Wind Ensemble will present a Mid-Winter Concert Friday, Feb. 19, at 7:30 p.m. in Orr Auditorium. The concert is free and open to the public.
---
Westminster College admissions staff will visit local high schools the weeks of Oct. 18 and 25.
---
Westminster College honored 46 employees for 806 years of combined service at a luncheon May 11 in the Witherspoon Rooms of the McKelvey Campus Center.
---
Westminster College seniors Joshua Masters and Nathan Silvis ranked 74th out of 3,726 teams worldwide by achieving a 33.2% return on equity in The Business Strategy Game for the week ending Feb. 19.
---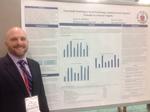 NEW WILMINGTON, Pa. - Dr. Jamie G. McMinn, Westminster College associate professor of psychology and interim director of Adult & Graduate Studies, gave two presentations at the annual convention of the American Psychological Association July 31-Aug 4 in Honolulu, Hawaii.
---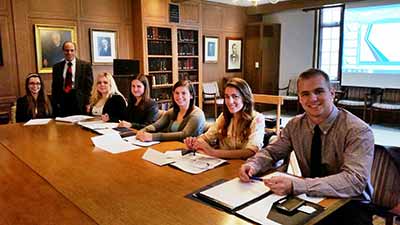 Six student intern analysts successfully defended an analysis of a publicly-traded manufacturing firm before a panel of expert judges. The program is an experiential learning event designed to replicate an internship on Wall Street. Student intern analysts review more than 1,000 pages of publicly-available financial documents and use real-world methods to prepare a full analysis of a publicly-traded firm under the supervision of a professional financial analyst. The program is open to students of all majors.
---
Westminster College has received a copy of the Oxford Dictionary of National Biography, a 60-volume reference work.
 "This is a work which makes superlatives superfluous," writes a columnist for the New York Times.  "Running 11 feet along the shelf and weighing in at a healthy defensive end's 280 pounds, the D.N.B.'s 60 volumes contain 60,000 pages and some 60 million words.  More than 10,000 contributors have written a total of 54,922 essays on the worthies (as well as the worthless) who make up the fabric of British history."
 "I am pleased to report that Westminster's copy of this work was delivered and will be appearing on the shelves in the reference room of McGill Library shortly," said Molly Spinney, head librarian at Westminster College.
 For more information, contact Spinney at (724) 946-7323 or e-mail mspinney@westminster.edu.
---
Displaying 4511-4520 of 5695 total records