The research of Dr. Kristin Park, associate professor of sociology at Westminster College, was featured in the March 2006 issue of Health Magazine.
"Health Magazine is a popular magazine, rather than an academic journal where my research had been previously printed," Park said. "I am please to be quoted within it because I am reaching a much broader audience. I like seeing the topic of voluntary childlessness discussed anywhere in the popular press because couples that are childless by choice often feel invisible within the larger culture."
Park, who began this research in 1996, has a chapter published in the textbook, Constructions of Deviance: Social Power, Context and Interaction, and has presented her findings to the American Sociological Association and the Eastern Sociological Society. She has been quoted by Barbara Yost in the Arizona Republic newspaper, and has been an advisor to a film project on childless couples, Childless by Choice: Love Stories.
Park, who has been with Westminster since 1993, earned her undergraduate degree from Colgate University, her master's and Ph.D. from the University of North Carolina at Chapel Hill.
Contact Park at (724) 946-7251 or e-mail kpark@westminster.edu for more information.
---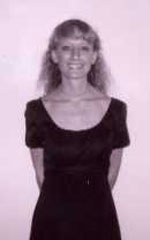 Katherine Miller, a senior music major at Westminster College, will perform a flute recital Sunday, Oct. 19, at 3 p.m. in Wallace Memorial Chapel.
---
Three Westminster College students will perform the on-stage, one act-opera, The Telephone, Saturday, Feb. 24 at 7:30 p.m. in Orr Auditorium.
---
Westminster College announces several personal enrichment and leisure courses for the community residents. Continuing Education classes and seminars are non-credit and are open to all interested individuals. Formal admission to Westminster College is not required.
---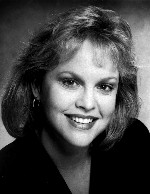 Dr. Anne Bentz, Westminster assistant professor of music, will discuss "A Little Bug Music" Wednesday, Sept. 20, at 11:40 a.m. in the Sebastian MuellerTheater in the McKelvey Campus Center.
---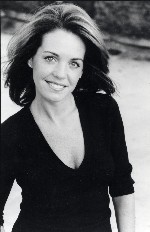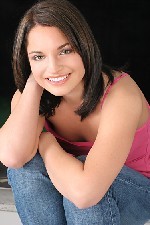 Two area performers, Deborah Lynn originally from Latrobe, and Sarah Roussos from Erie, are in the cast of Wonderful Town, showing Monday, April 16, at 8 p.m. in Orr Auditorium as part of the Westminster College Celebrity Series.
---
First Book-Westminster, a new Westminster College organization, is accepting book grant applications from local nonprofit programs serving children in need.
---
Westminster College admissions staff will be visiting local high schools the week of Sept. 22.
---
The Westminster College chapter of Alpha Kappa Delta (AKD) international sociology honor society held its annual induction ceremony and banquet April 1 in the Witherspoon Maple Room and Phillips Lecture Hall.
---
The Jake Erhardt International Film Series will show the French film Hors de prix (Priceless) Tuesday, Feb. 16, at 7 p.m. in the Sebastian Mueller Theater in the McKelvey Campus Center.
---
Displaying 4481-4490 of 5742 total records