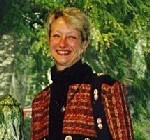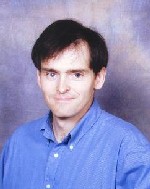 Two Westminster College professors were nominated for the Council for Advancement and Support of Education (CASE) Professor of the Year program.
---
Dr. Sherri Pataki, Westminster College assistant professor of psychology, co-authored "Ways of Giving Benefits in Marriage: Norm Use, Relationship Satisfaction, and Attachment-Related Variability" that was recently published in Psychological Science, a publication of the Association for Psychological Science.
---
Westminster College junior psychology major Devon Struthers and Dr. Jamie McMinn, associate professor of psychology, presented "Stolen Thunder in Dating Relationships" at the Midwestern Psychological Association meeting May 6-8 in Chicago.
---
Dr. Michael Aleprete, Westminster College assistant professor of political science, co-authored "The Strategic Development of Border Areas: Explaining Variation in Interaction Opportunity Across Land Borders" in a recent issue of International Interactions: Empirical and Theoretical Research in International Relations.
---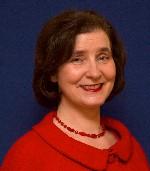 NEW WILMINGTON, Pa. - Dr. Sandra Webster, professor of psychology, recently had her research published in The Korea Fulbright Infusion (Volume 5).
---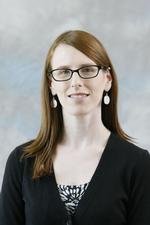 NEW WILMINGTON, Pa. - Dr. Rena C. Zito, Westminster College assistant professor of sociology and criminal justice studies, was recently published in the Journal of Family Issues.
---
---
Camille Hawthorne, associate dean of student affairs, and David DiDesiderio, a senior public relations major from New Wilmington, recently received a special merit award from the American Cancer Society in recognition of their efforts organizing the Relay for Life at Westminster College.
 The Relay for Life at Westminster College is sponsored by the Alpha Sigma Phi fraternity, and has raised about $130,000 for the American Cancer Society over the past five years.  DiDesiderio has held a leadership position in that fund raising effort for the past four years. 
 "I got involved with the first relay on the day of the event because I was part of a team.  It was apparent that they needed some assistance, so I began attending planning meetings with Alpha Sigma Phi and the American Cancer Society," Hawthorne said.  "It's not technically part of my job, but I made it part of my goals each year."
 DiDesiderio is a son of Margaret and Gerald DiDesiderio of New Wilmington, and a graduate of Wilmington Area High School.
 Hawthorne, who has been with Westminster since 1988, earned her undergraduate and master's degrees from Northwestern State University of Louisiana. 
 For more information, contact Hawthorne at (724) 946-7112 or e-mail hawthorc@westminster.edu. 
---
Classes are finished, finals are in, and now is the time for the Westminster College Senior Week Celebration.
From Monday, May 9, through Saturday, May 14, the class of 2005 has the opportunity to join in a variety of fun events.
The week kicks off Monday with a "For Seniors Only" dinner at Duff Dining Room from 4:45-5:15 p.m. and then off on the bus for an evening of fun at Tulley's from 8 p.m.-midnight.  Wednesday at 10 a.m. the buses leave again for a day of fun at Cedar Point.  Thursday, all seniors are invited to the President's Brunch from 11:30 a.m.-12:30 p.m. at President Williamson's home.  Friday, the senior class will begin with a commencement practice at 10:30 a.m. followed by the senior class picnic with the Board of Trustees, where the class will officially present their senior class gift.  Friday evening a bus will take the students to a Pirates game complete with a Pirate cap to help keep everyone in the competitive spirit. 
Finally Saturday, May 14, the day the Class of 2005 has all been waiting for, baccalaureate at 10:30, and after a picnic on the quad, commencement on the senior terrace at 2:30 p.m.
All events require pre-registration  Contact Camille Hawthorne, associate dean of student affairs at (724) 946-7112 or e-mail hawthorc@westminster.edu for more information.
---
Over 100 door prizes will be given away during the fourth annual New Wilmington Area Business Expo on Saturday, March 18, from 10 a.m. to 4 p.m. at the Westminster College Memorial Field House. The event is free to the public.
More than 100 businesses have registered to participate in the event. Businesses wishing to participate should contact Anne Bruening (724-946-3300) for more information.
Each participating business has donated door prizes to be given away at the event. Patrons can sign up at each booth for a chance to win the valuable prizes, which run the gamut from tapestries to power tools.
"We are excited about the quality of the door prizes that will be given away and expect this year's Business Expo to showcase some of the great things available in our community," said event co-chair Betty Jones.
The event is organized by the New Wilmington Area Chamber of Commerce and is intended to provide local businesses with one-on-one contacts and marketing opportunities. The Springfield Restaurant Group is the corporate gold sponsor. The First National Bank and Sky Bank are silver sponsors, while Westminster College is a "Good Neighbor" sponsor.
Last year's Business Expo featured booths from 105 area businesses and over 1,000 visitors packed the Westminster Field House. This year the Business Expo will expand to the main and auxiliary gyms and the lobby to provide additional room for business booths and patrons.
Patrons can stop at the Kiwanis Pancake Breakfast between 7:30 a.m. and 1:30 p.m. in Westminster's Galbreath Dining Room before or after attending the Business Expo. Tickets are available at the door.
Contact Anne Bruening (724-946-3300) or Betty Jones (724-946-8821) for more information.
---
Displaying 4321-4330 of 5478 total records