Westminster College Communication Studies Professor Attends Pennsylvania Communication Association Annual Meeting
Posted on Tuesday, January 15, 2013
NEW WILMINGTON, Pa. - Dr. Colleen Burke, Westminster College associate professor of communication studies, attended the 2012 annual convention of the Pennsylvania Communication Association (PCA) Oct. 12-14 at Ursinus College in Collegeville.
As president of PCA, Burke managed the executive council meetings, the PCA annual business meeting, and the awards ceremony and banquet. Burke also attended panels that will benefit her students in the upcoming spring semester "Communication Ethics" course. She will be adopting and incorporating several new key readings from the conference into the course.
Burke also attended panels on service-learning. Service-learning is an educational method in which the service is integrated into the course curriculum and allows students to grasp "real-life" experiences in their field of study, while meeting community needs through service. Burke is a service-learning faculty fellow at the College and incorporates service projects into most of her courses. The information gathered from the panels will be helpful in troubleshooting some logistic issues that sometimes arise in service-learning courses.
The PCA, founded in 1939, promotes teaching, research, service, and development in all areas of human communication. Burke has been a member of the organization since 1999, serving as vice president (2010-2011), chair of the Communication Education Interest Council (2009-2010) and co-chair of the Communication Education Interest Council and the Interpersonal/Organizational Communication Interest Council (2008-2009).
Burke, who has been with Westminster since 2002, earned undergraduate, master's and Ph.D. degrees from Duquesne University. Dr. Burke's areas of specialty are interpersonal and organizational communication and communication ethics. Outside of Westminster College, Burke is a consultant for local and global manufacturing companies, providing guidance on conflict management skills and communication strategies for management and employees.
Contact Burke at (724) 946-7199 or email for additional information.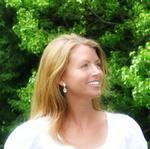 ---
More Stories