Westminster College Assistant Professor's Composition Published
Posted on Thursday, September 6, 2012
NEW WILMINGTON, Pa. - Dr. Daniel Perttu, Westminster College assistant professor of music theory and composition, composed a piece that was recently published by Dorn Publications. The company contains the world's largest selection of saxophone sheet music.
"Towers of Dalmatia: A Rhapsody for Saxophone and Piano" was written for and performed by pianist Dr. Nancy DeSalvo, Westminster associate professor, and saxophonist James Flowers, adjunct faculty. They premiered the piece at Westminster College and have performed it in Illinois, West Virginia, Tennessee and South Carolina.
Perttu's music has been performed in Europe, Asia, and throughout the United States. Recently, his music has been released on the Navona records label; one of his orchestral pieces is the title feature of the CD entitled Light and Shadow. In addition, Perttu's music has been published by BRS Music, Inc.
Perttu has also received various commissions and awards from throughout the country.  One notable recent commission was for a piece that was performed by the Greenville Symphony Orchestra and Shenango Valley Chorale.
Perttu, who joined the Westminster faculty in 2008, earned an undergraduate degree from Williams College, two masters from Kent State University, and doctorate from Ohio State University.
Contact Perttu at (724) 946-7024 or email for more information.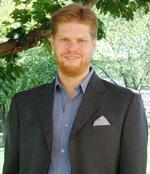 ---
More Stories