Westminster College to Welcome Class of 2016 with Picnic
Posted on Tuesday, August 21, 2012
NEW WILMINGTON, Pa. - Westminster College will welcome the class of 2016 with a picnic on Wednesday, Aug. 29, at 5:30 p.m. at the Wiley Alumni House.
This year's 331 first-year students will be greeted at 5:15 p.m. by Student Alumni Association (SAA) members in the lobby of the dormitories and will be escorted to the Alumni House. They will join the Alumni Council and Institutional Advancement staff to enjoy wings and hot dogs, games and a chance to sign the class banner.
The students will receive greetings from Alumni Council President Rich McKenna '84 and SAA President Tawni Darby '13. Darby, a senior public relations major, is a daughter of Walter and Lori Darby from Hermitage and a graduate of Lincoln Park Performing Arts Charter School.
Director of Westminster Fund Kelli McKee will also speak at the picnic. Kelli will discuss student philanthropy and review the "Seven Wonders of the Westminster Way." The Westminster Way scavenger hunt will begin Aug. 24 during the Fresh Start "New Student Meeting" and conclude at the picnic.  The scavenger hunt is designed to introduce first-year students to Westminster's core values, mission statement and the student philanthropy program, as well as give first-year students the opportunity to visit various "must see" campus locations.
The picnic is sponsored by SAA. This selective organization is comprised of 47 students and prerequisites to membership include an interview and selection process. Member attributes include: loyal to Westminster, strong communication skills, work well with students and alumni, and interested in building professional skills.
The picnic is co-sponsored by Institutional Advancement.
Contact Cindy Dafler, assistant director of Alumni Relations, at (724) 946-7373 or email for more information.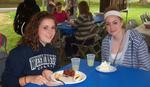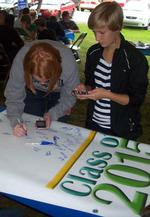 ---
More Stories