Westminster College Professor Co-authors Article on Gaming
Posted on Thursday, August 16, 2012
NEW WILMINGTON, Pa. - Dr. James Rhoads, Westminster College professor of political science, co-authored an article in Operant Subjectivity: The International Journal of Q Methodology.
"Exploring the 'Inner Game' of Video Game Enthusiasts" examines the meaning gamers give to their experiences while playing. The authors sample from gamers to explore the often controversial and polarizing discussion on the educational benefits of video gaming, its personal and social effects on college students who consider themselves "serious gamers," and the four distinct versions of the "inner game" as experienced by these students.
The article was co-authored with Dr. Dan Thomas, professor of political science at Wartburg College in Waverly, Iowa.
Rhoads, who joined the Westminster faculty in 1992, earned an undergraduate degree, master's degree, and Ph.D. from Kent State University. He is on the editorial board for Operant Subjectivity.
Contact Rhoads at (724) 946-7255 or email for more information.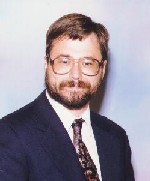 ---
More Stories