Westminster College Lecturer Attends Conference
Posted on Friday, July 27, 2012
NEW WILMINGTON, Pa. - Milagros Swerdlow, Westminster College lecturer in Spanish and Language in Motion coordinator, attended the "Lilly Conference on College and University Teaching and Learning" June 1-3 in Bethesda, Md.
The theme for this year's conference was "Brain-Based Learning and Teaching." Sub-themes for the conference included: active learning, teaching responsibly with technology, preparing future faculty, and creating communities of learners.
Swerdlow said she found several of the interactive sessions to be quite valuable, including "Strengths-Educators in Action: Strength-Based Teaching and Leadership in the Classroom." It focused on research that showed students often benefit when educators apply their unique strengths and talents to teaching in the classroom, as well as recognizing their strengths, and how to apply them.
In addition to Westminster College, 164 colleges and universities from around the nation participated in the conference.
Swerdlow, a 1993 Westminster graduate, earned a master's from the University of Southern Mississippi. She has been with Westminster since 1997.
Contact Swerdlow at (724) 946-7264 or email for additional information.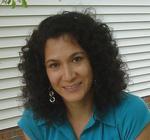 ---
More Stories