Associate Professor Presents Paper at American Literature Association Conference
Posted on Monday, July 23, 2012
NEW WILMINGTON, Pa. - Dr. Bethany Hicok, Westminster College associate professor of English, presented her paper "Teaching Bishop from North to South" at the American Literature Association Conference in May in San Francisco.
Hicok's paper focused on teaching the work of the American poet Elizabeth Bishop in an upper level seminar in Westminster's English program. She demonstrated how she brought together a number of documents in the classroom in order to provide a rich context for multilayered readings of Bishop's Florida poems. The documents included: Bishop's letters and notebooks and Bishop's poetry, prose and drafts. She also included information on Florida, and particularly Key West where the writer lived off and on for nearly a decade and wrote a number of poems.
She also chaired a panel on "Marianne Moore as Mentor and Precursor."
Hicok, who joined the Westminster faculty in 2001, earned an undergraduate degree from Russell Sage College and two master's degrees and Ph.D. from the University of Rochester.  She is the author of Degrees of Freedom: American Women Poets and the Women's College, 1905-1955, and co-editor and contributing author of Elizabeth Bishop in the 21st Century: Reading the New Editions, a book of essays on Bishop. In addition to articles on Bishop, she has published articles on Marianne Moore, and Wallace Stevens, contributed chapters to three books, and delivered papers on American poetry at professional conferences.
Contact Hicok at (724) 946-6349 or email for additional information.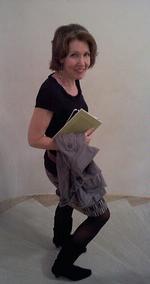 ---
More Stories