Art Professor Exhibited Work, Conducted Workshop
Posted on Tuesday, May 29, 2012
Summer Zickefoose, Westminster College visiting assistant professor of art, exhibited her work and conducted a workshop for students at Elgin Community College in Chicago.
Zickefoose displayed several of her sculptural pieces as part of a two-person show, "A Rural Interpretation," with Joseph D'Uva March 17-April 14 at the college's Safety-Kleen Gallery One.
She hosted a workshop, "Art Calisthenics: Exercises for Design/Exercises for Ceramics," for approximately 50 design II and beginning ceramics students April 11-12.  The workshops introduced a number of quick, visual, material and object-based collaborative exercises as a practice in brainstorming, problem-solving, creativity, and collaborative working methods.
Zickefoose, who joined the faculty in 2010, earned undergraduate degrees from The University of Iowa and master's degree from The University of Florida.
Contact Zickefoose at (724) 946-7267 or email for additional information.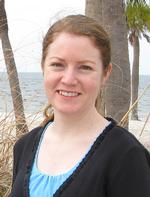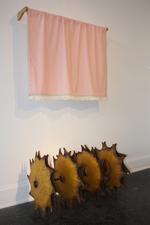 ---
More Stories