Dr. Peter Smith, assistant professor of chemistry at Westminster College, will present his National Science Foundation research at Faculty Forum Wednesday, Sept. 28, at 11:45 a.m. in the Sebastian Mueller Theater located in the McKelvey Campus Center.
Smith collaborated with Dr. John F. C. Turner, associate professor of chemistry and director of the Neutron Sciences Consortium at the University of Tennessee, this summer.
"We were attempting to create the first example of a molecule containing a direct, unsupported bond between two cerium atoms," Smith said. This is important because cerium belongs to the group of metals known as the lanthanides, which are not known to form these types of compounds."
Smith and Turner have developed a strong, continuing partnership.
"We are currently investigating the creation of new molecules containing cerium that might be useful in converting methane, a major component of natural gas, into hydrogen gas and ethane," Smith said. "Our goal is to develop a system that will convert methane, which is gas, into hydrogen gas and more easily handled liquid hydrocarbons, such as butane or octane.
"This research enhances my instruction by equipping me with the tools that I need to conduct leading-edge chemical research at Westminster College," Smith continued. "I will incorporate this research into my courses. Chemistry is a hands-on science and is only truly learned in the lab. My students will be conducting research that has the potential to make production of hydrogen gas much more efficient and cost effective. Hydrogen gas is being highly touted as a replacement for fossil fuels. When it burns, the only byproduct is water."
Faculty forum, established in 1990, serves as a venue for the exchange of ideas and information among Westminster College faculty. Speakers present their research, teaching ideas, lectures, performances, special programs, and uses of technology to keep faculty informed about the work of colleagues from many disciplines.
Smith, who has been with Westminster since 2002, earned his undergraduate and Ph.D. degrees from the University of Tennessee.
Contact Smith at (724) 946-7299 or e-mail smithet@westminster.edu for more information.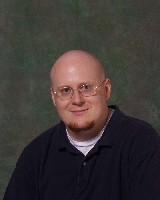 ---
Stephanie Nicholson, a senior music performance major at Westminster College, will give a senior voice recital Monday, May 8, at 7:30 p.m. in Wallace Memorial Chapel.
Her program includes: Bach's "Ich folge dir gleichfalls;" Dubussy's "Regret" and "Il pleure dans mon Coeur;" Bizet's "Ouvre ton Coeur" and "Jed is que rien" from Carmen; Quilter's "Weep You no More Sad Fountains," "Fair House of Joy," and "Dream Valley;" Hopkins' "Remorse;" Wolf's "Storchenbotchaft," and "The Yellow Butterfly;" Schubert's "Fruhlingsglaube;" Mozart's "Dove Sono" from The Marriage of Figaro;" and Verdi's "Addio del passato" from La Traviata and Puccini's "Donde Lieta" from La Boheme.
Nicholson will be accompanied on the piano by Katheryn Miller, adjunct professor at Westminster, and assisted on the flute by Amber Kunder, a sophomore elementary education major from Poland, Ohio.
Stephanie Nicholson is a daughter of Marvin and Sharon Nicholson, Medina, Ohio and is a graduate of Medina High School. While at Westminster, Nicholson has performed in about a dozen roles, including both leading and supporting, in the Opera Westminster workshop class. These include her first performance as Lizzi in Coffee Cantata Bach, and her last performance as Rosalinda in Die Fledermaus.
Contact the Westminster College Department of Music at (724) 946-7270 for more information.
---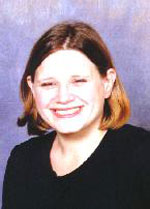 Sharon Rotuna, director of the Westminster College Women's Choir, spent last week (Nov. 13-19) conducting Coro Latinoamericano, Pittsburgh's Latin America Choir, in Quito, Equador, as part of Cantapueblo, an annual music festival which features choirs from around the world.
---
Westminster College seniors Summerlea Hobbs and Matthew Newman will perform a joint vocal recital Sunday, Oct. 29, at 3 p.m. in Wallace Memorial Chapel.
---
Twenty-seven Westminster College alumni will display their art
June 4-29
in the
Westminster Art Gallery
located in Patterson Hall.  The gallery is open
Monday-Saturday, 8 a.m.-9 p.m
.
"Works have been submitted by alumni from across the country in a variety of mediums including clay, fabric, pencil, watercolor, pastel and paper," said Mary James, director of alumni relations and 1984 Westminster College graduate.  "The show is a part of the yearlong festivities celebrating 150 years of Westminster people, spirit and talent."
---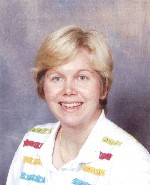 Dr. Elizabeth Harrison, assistant professor of music, attended The Eastman Rochester Organ Initiative Conference co-sponsored by the Westfield Center and by the Eastman School of Music in Rochester, N.Y.
---
Jessica Wiedmann, a junior elementary education major at Westminster College, has been awarded a Drinko Center Grant to further her research in China this summer on the "Unwanted Children of China." She will present her research at the Undergraduate Research Symposium in spring 2008.
---
The Westminster College Drinko Center for Excellence in Teaching and Learning awarded an undergraduate research grant to Cristen Chiri, a senior psychology major, to present her research at the Midwestern Psychology Association meeting April 30-May 4 in Chicago.
---
Theatre Westminster will present Once Upon a Mattress Nov. 12-16 in Beeghly Theater.
---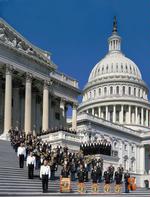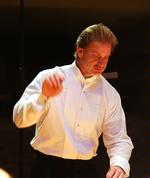 Westminster College will host an old-fashioned Independence Day celebration with a free concert Thursday, July 2, and a free concert and fireworks Friday, July 3. Both events will be at 7:30 p.m. at Brittain Lake.
---
Displaying 611-620 of 5149 total records