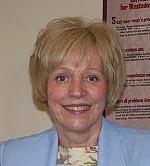 Delores Natale, Westminster College lecturer of public relations, will present "Finding Eudora" at Faires Faculty Forum on Wednesday, March 5, at 11:40 a.m. in the Sebastian Mueller Theater in the McKelvey Campus Center.
---
The Westminster Cable Network (WCN), Westminster College's campus television station, will no longer be found on cable channel 9 in the New Wilmington Borough. WCN is now Armstrong Cable channel 72, a move that is part of the purchase agreement between Armstrong and the Borough.
---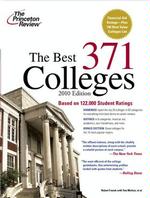 Westminster College offers students an outstanding undergraduate education and is included as one of "The Best 371 Colleges" in the nation, according to The Princeton Review, the New York-based education services company.
---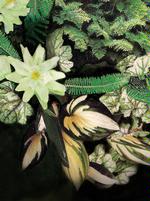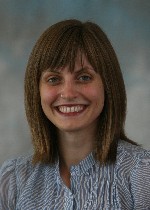 Photo-collage/digital inkjet prints created by Krista Birnbaum, Westminster College assistant professor of art, will be displayed in two exhibits this month.
---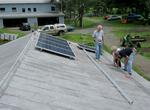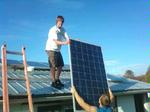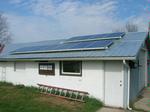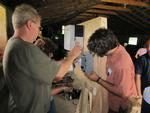 Eleven solar photovoltaic panels now adorn one-fourth of the south-facing roof of the shed at the Westminster College Field Station. On a bright, sunny day they generate enough electricity to support the lights, refrigerators and computers in the Nature Center. Should the day be extra bright and we add more panels, the electric meter will reverse. We are on the grid!
---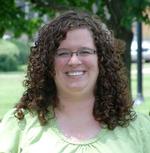 Stephanie Reed, Westminster College assistant director of residence life, will present "StrengthsQuest™" Tuesday, Oct. 4, as the "Get Real!" life preparation series continues.
---
Westminster College will hold its Senior Vespers Sunday, April 29, at 7 p.m. in Wallace Memorial Chapel.  The worship service is open to all.
---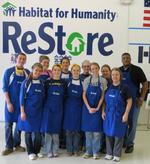 NEW WILMINGTON, Pa. - Eight Westminster College students and two staff members spent their winter break in the south serving others through organizations like Habitat for Humanity, a local shelter and a church.
---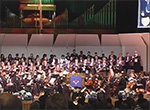 View the entire Christmas Vespers service.
NEW WILMINGTON, Pa. - Westminster College will continue a long-standing tradition with the presentation of a Christmas Cantata, "A Deo Daus (Given by God)," at Christmas Vespers at 3 p.m. Sunday, Dec. 8, in Orr Auditorium.  The service is open to the public.
---
Patricia Reilly Giff, a Newberry Award winning author, will speak at Westminster College Friday, March 26, at 1 p.m. in the McKelvey Campus Center Witherspoon Room.
Her presentation, "Writing¦The Story of My Life," will be followed by a book signing.
Giff is well known for two series of books that deal with friendship, "The Kids of the Polk Street School" and "Polka Dot Private Eye."  She is also the author of "All the Way Home," "The Gift of the Pirate Queen," and "Lily's Crossing," which was named a Newberry Honor Book, an American Library Association (ALA) Notable Book for Children, and a Boston Globe Horn Book Honor Book.  "Nory Ryan's Song" was named an ALA Best Books for Young Adults and an ALA Notable Children's Book.  Her book, "Pictures of Hollis Woods," is a 2003 Newbery Honor Book, an ALA Notable Book for Children, and an ALA Best Book for Young Adults.  Her most recent book, "Maggie's Door," has already won numerous awards.
The event, sponsored by the Westminster College Department of Education, is free and open to the public.  For more information, contact Dr. Amy Camardese, instructor of education and coordinator of the event at Westminster College, at (724) 946-7183 or e-mail camardah@westminster.edu.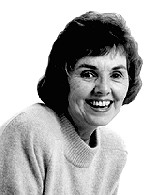 ---
Displaying 641-650 of 4947 total records