The Westminster College Orchestra will present a spring concert Sunday, May 7, at 3 p.m. in Orr Auditorium.
Under the direction of Jonathan Moser, the orchestra will perform Ravel's "Alborada del Gracioso" and Beethoven's Symphony No. 6 in F major op. 68, "The Pastoral." The orchestra program features concerto/aria competition winners: Lindsey Byers, a junior music education major from Clarence, N.Y., singing in Verdi's "Stride la vampa!" from Il Trovatore; and Kimberly Hasara, a freshman music performance major from Pittsburgh, singing in Mozart's "Una donna quindice anni" from Cosi Fan Tutti.
The event is free and open to the public. Contact the Westminster College Department of Music at (724) 946-7270 for more information.
---
The Westminster College Men's Choir and Women's Choir will perform Monday, Nov. 12, at 7:30 p.m. in Wallace Memorial Chapel.
---
The Westminster College Mortar Board is sponsoring a book drive for the "Reading is Leading" project through Nov. 1. Two collection boxes, outside of the Preschool Lab in Hoyt Science Resources Center and in the Chapel Office on the third floor of Old Main, are available on campus.
---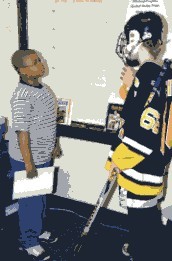 History and math were brought to life for 18 Musser Elementary third-graders during a recent visit to Westminster College.
Student teacher Jennifer Wood, a senior elementary education major from East Liverpool, Ohio, took her class to visit Westminster to take part in a special project designed by junior elementary majors to integrate social studies and mathematics.  In this project the Westminster juniors dressed up as a famous person in history, gave Musser students some facts about their character, and then worked on mathematical problems using those facts.
---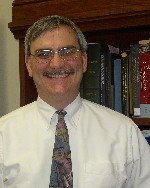 Dr. Timothy Cuff, Westminster College assistant professor of history, had his article, "Anthropometric History: What is It and What Can It Tell Us About Antebellum Pennsylvania," published in Pennsylvania History: A Journal of Mid-Atlantic Studies.
---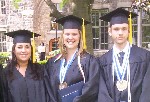 Every Westminster College molecular biology major from the Class of 2007 will be attending graduate or medical schools in the fall. In recent years, Westminster College graduates have been accepted into medical schools at double the national average.
---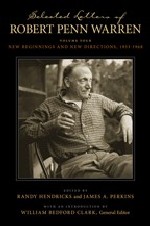 Dr. James Perkins, Westminster College professor of English, is co-editor of Selected Letters of Robert Penn Warren, Vol. 4: New Beginnings and New Directions, 1953-1968 to be published in May by Louisiana State University Press.
---

The Westminster College Women's Chorus hosted choral composer and arranger Paul Carey for a workshop Oct. 28.
---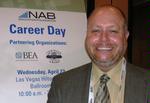 Bradley Weaver, Westminster College instructor of broadcast communications, made presentations on two panels at the Broadcast Education Association convention in Las Vegas.
---
Westminster College's Celebrity Series will close its 2009-2010 season with ABBAMania & Stayin' Alive Saturday, April 10, at 7:30 p.m. in Orr Auditorium.
---
Displaying 651-660 of 5034 total records