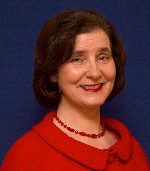 Dr. Sandra Webster, Westminster College professor of psychology, made several presentations during the summer.
---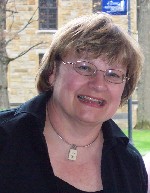 Dr. Amy Camardese, Westminster College associate professor of education, was appointed to a three-year term on the Board of Program Reviewers of the National Council for Accreditation of Teacher Education (NCATE).
---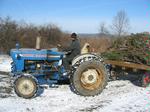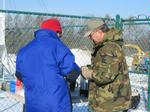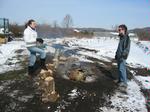 The Field Station has become the center of a tradition, now in its sixth year at Westminster College. On Saturday, Feb. 6, from 9:30 a.m.-noon, Christmas trees that have been gathered from the community will be turned into chips that have use as mulch around trees and on trails. The event is open to all who wish to spend a morning outdoors enjoying some vigorous activity toting trees to the chipper. Regardless of the weather, warmth will come from the physical activity and hot drinks!
---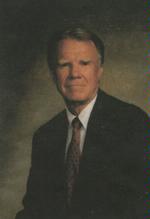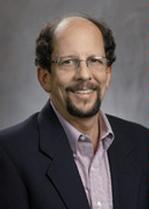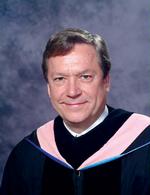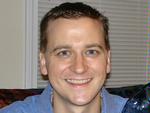 Westminster College will award Alumni Citations to Fred "Fritz" Evanoff, Stephen Gould, and Dr. John Wilson, and Denny Wolfe will receive the Outstanding Young Alumni Award at the annual Citation Celebration Reception and Dinner Friday, Oct. 8, in the Witherspoon Rooms of the McKelvey Campus Center.
---
Westminster College Audio Visual Services, Titan Radio, and WCN-TV announce the launch of Titan Terror II, a short film contest.
---
Westminster College's Office of Diversity Services has announced its schedule of events in observance of Black History Month.  All programs are free and open to the public.
---
NEW WILMINGTON, Pa. - Westminster College will celebrate International Audio Visual Week, Oct. 16-20, with a series of campus events that are free to the public.
---
NEW WILMINGTON, Pa. - The 108th New Wilmington Mission Conference (NWMC) will be held at Westminster College July 20-26.
---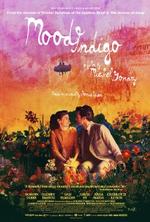 Westminster College's Jake Erhardt International Film Series will show Mood Indigo Tuesday, Oct. 21, at 7 p.m. in the Sebastian Mueller Theater.  The program is free and open to the public.
---
Fifty-six Westminster College freshmen were awarded $36,000 Jerb Miller Scholarships.
 "This is a unique opportunity for alumni to support their alma mater," said Mary James, a 1986 Westminster graduate and director of alumni affairs and Westminster College.  "Alumni have experienced a Westminster education and understand how valuable it is.  As educators, they know students who will thrive in and contribute to the Westminster community."
 Westminster College alumni who are educators have the opportunity to nominate a deserving student for a Jerb Miller Scholarship.  The Jerb Miller Scholarships are four-year $40,000 renewable awards at $10,000 per year.  The scholarships are created in honor of Dr. Jerb Miller, a beloved professor of education at Westminster from 1968 until his death in 1992. 
 Westminster alumni who are in the education field have been asked to identify a highly qualified high school student who has the personal characteristics that would honor Westminster.  Students with a 3.5 or higher grade point average may select from any of Westminster's 40 majors.  Westminster will grant the scholarship upon endorsements of Westminster alumni educators and formal validation of the student's credentials.
 For more information, contact James at (724) 946-7363 or e-mail mjames@westminster.edu
Nominations for the 2005-2006 scholarships are due by Oct. 31.  Visit www.westminster.edu/Jerb for more information about the Jerb Miller Scholarship Program.
---
Displaying 4051-4060 of 5478 total records