Ten Westminster College students recently attended a Students in Free Enterprise (SIFE) competition.
The team reported on their accomplishments of the past school year, which included: holding a credit card seminar for first-year students; creating a 'Truth or Myth' financial concepts video and presentation; working with the local Ronald McDonald Children's Charities organization; teaching price and value concepts to children at the annual Mardi Gras festival; producing and recording an anti-piracy video that was submitted for competitive judging by the Motion Picture Association of America; and helping high school students to understand the ethical side of business decisions.
"Overall the team had a very successful year, made good friends, and enjoyed their opportunities to help their community," said David Smith, assistant professor of accounting at Westminster and adviser to SIFE. "At the same time, they were able to earn one credit for their transcripts and build a place on their resumes for that extra difference-making experience that is so valuable to potential employers as they leave school."
SIFE is a club designed to provide students an opportunity to develop leadership, teamwork, and communication skills through learning and practicing principles of free enterprise. Market economics, business operation, and the attitudes and ethics required for success in the global market are topics of exploration. Membership is open to all students of all majors.
Contact Smith at (724) 946-7161 or e-mail smithdc@westminster.edu for more information.
---
Soprano Amy Young, a senior music education major with an emphasis in voice, will perform her senior voice recital Monday, Nov. 26, at 7:30 p.m. in Wallace Memorial Chapel.
---
Theta Chi fraternity is sponsoring an "Adopt-a-Ghost" Wednesday, Oct. 25 through Friday, Oct. 27 from 11 a.m.-3 p.m. in Walton-Mayne Union grill area.
---
More than 325 students earned diplomas during the 149th annual Westminster College commencement ceremonies Saturday.
The ceremony began with baccalaureate service at 10:30 a.m. on the Senior Terrace with the Rev. Steve Allen, Westminster chaplain, presiding.  Music was provided by the Westminster Faculty Brass Quintet, the Senior Choir, and Dr. Nancy Zipay DeSalvo on the organ.
---
Westminster College students are offering two children's story times, Wednesdays, Nov. 8 and 29, at 7 p.m. in the Children's Library of McGill Library.
---
Brett Turk, a junior psychology/human resources major from New Castle, and Dr. Jamie McMinn, Westminster College assistant professor of psychology, recently presented a paper titled "Understanding the Relationship Among Gender, Physical Attractiveness, and Sexual Orientation" at the Midwestern Psychological Association.
---
The Westminster College Drinko Center for Excellence in Teaching and Learning awarded an undergraduate research grant to Bethany South, a senior sociology major, to present her research at the Eastern Sociological Society conference Feb. 22-24 in New York.
---
Dr. Mandy Medvin, Westminster College professor of psychology and director of Westminster's preschool lab, was part of a panel discussion at the 43rd Pittsburgh Association for the Education of Young Children conference Oct. 25.
---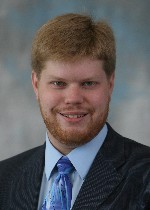 Dr. Daniel Perttu, Westminster College assistant professor of music, was elected to a two-year term as treasurer of the Northeast Chapter of the College Music Society (CMS).
---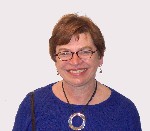 Dr. Phyllis Kitzerow, Westminster College professor of sociology, presented preliminary results of her sabbatical work at the 80th annual meeting of the Eastern Sociological Society March 18-21 in Boston.
---
Displaying 5711-5720 of 5742 total records