The Westminster College Drinko Center for Excellence in Teaching and Learning awarded an undergraduate research grant to Cristen Chiri, a senior psychology major, to present her research at the Midwestern Psychology Association meeting April 30-May 4 in Chicago.
---
Theatre Westminster will present Once Upon a Mattress Nov. 12-16 in Beeghly Theater.
---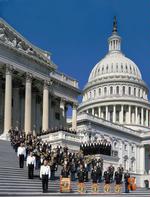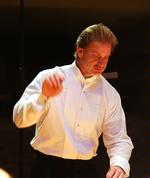 Westminster College will host an old-fashioned Independence Day celebration with a free concert Thursday, July 2, and a free concert and fireworks Friday, July 3. Both events will be at 7:30 p.m. at Brittain Lake.
---
Westminster College's Sierra Student Coalition (SSC) will sponsor its third annual Earth Day 5K run and walk Saturday, April 17, starting at 9:30 a.m. at the Field House.
---

The Westminster College Orchestra will present "A Solstice Celebration" Monday, Dec. 6, at 7:30 p.m. in Orr Auditorium. The concert is free and open to the public.
---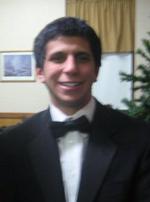 Westminster College music education major Nicholas Popovich will present his senior voice recital Sunday, Sept. 18, at 2:30 p.m. in Wallace Memorial Chapel.  The program is free and open to the public.
---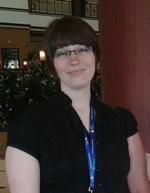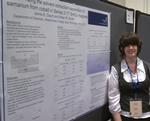 Four Westminster College chemistry and biochemistry majors presented their research at the American Chemical Society (ACS) national meeting March 25-29 in San Diego.
---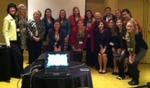 NEW WILMINGTON, Pa. - Nine Westminster College senior early childhood/special education majors received undergraduate research grants from Westminster's Drinko Center for Experiential Learning and presented their research at the Pennsylvania Council for Exceptional Children (PACEC) Convention in November.
---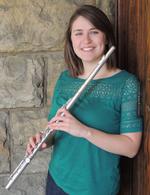 NEW WILMINGTON, Pa. - Westminster College senior Lauren Clauser will present her senior capstone recital at 3 p.m. Saturday, Nov. 23, in Wallace Memorial Chapel. The concert is free and open to the public.
---
Dr. Carolyn Cuff, professor of mathematics at Westminster College, was invited to speak at the Pennsylvania Council of Teachers of Mathematics 53rd annual meeting held in Erie.
 "My talk, "When I Grow up I Want to be, Statistics for the Nurse, Movie Star and Football Player," focused on the data analysis of these professions," Cuff said.  "I researched Florence Nightingale, the first woman to be elected to be a Fellow of the Royal Statistical Society in 1858; a data analysis of whether or not winning an Oscar for Best Picture seemed to influence the American Film Institute's decision to name a movie to the top 100 films of all time, and a data analysis of the salary versus yards rushed for running backs and quarterbacks."
 Cuff, who has been with Westminster College since 1989, earned her undergraduate degree from Westminster College, and her master's and Ph.D. from Case Western Reserve University.
 For more information, contact Cuff at (724) 946-7291 or e-mail ccuff@westminster.edu.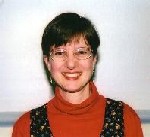 ---
Displaying 481-490 of 5012 total records