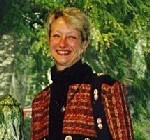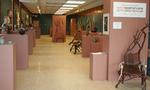 Kathy Koop, Westminster College professor of art, will speak at Faires Faculty Forum Wednesday, March 24, at 11:40 a.m. in the Sebastian Mueller Theater of the McKelvey Campus Center.
---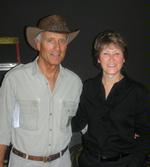 Dr. Nancy Zipay DeSalvo, Westminster College associate professor of music, was guest soloist with the Youngstown (Ohio) Symphony Orchestra Oct. 24 at Powers Auditorium.
---
Westminster College first-year student John Jones recently received a scholarship through The Community Foundation of Westmoreland County (CFWC).  The funds will be applied to his tuition for the 2011-2012 academic year.
---
Westminster College's Drinko Center for Experiential Learning and the Lawrence County Community Action Partnership (LCCAP) sponsored the sixth annual poverty simulation March 22 in the Witherspoon Rooms of the McKelvey Campus Center.
---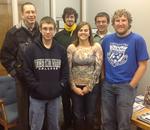 NEW WILMINGTON, Pa. - Two teams of Westminster College students participated in the 2012 Association for Computing Machinery (ACM) East Central North America Programming Contest Nov. 2-3 at Youngstown State University.
---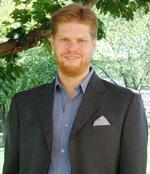 NEW WILMINGTON, Pa. - Dr. Daniel Perttu, Westminster College assistant professor of music theory and composition, recently had his composition,  "Toccata for Piano Duo," published by Editions Musica Ferrum, who are based in Athens, Greece.
---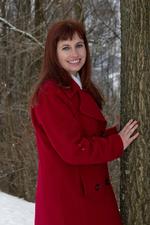 Westminster College graduate, Cassandra L. Treshok '11, will return to her alma mater to present "Working on Environmental Sustainability in a Corporate Setting" Thurs., March 5 at 12:45 p.m. in Phillips Lecture Hall, located in the Hoyt Science Resource Center. The event is free and open to the public.
---
Westminster College professors Dr. Craig Caylor, an assistant professor of physics, and Dr. Samuel Lightner, professor of physics, recently presented papers at the Western Pennsylvania section of the American Association of Physics Teachers Conference held at Edinboro.
 Lightner's presentation,"New Materials from the Contemporary Physics Education Project (CPEP)," featured the new teaching chart, "The History and Fate of the Universe," and provided the participants with information about a workshop for high school teachers for using this chart in the classroom.  He also talked about the CPEP's chart, "Fusion: Physics of a Fundamental Energy Source, The Standard Model of Fundamental Particles and Interactions, and Nuclear Science." 
 Caylor's presentation, "The Multiplicity of a Three-State System," compared the results obtained in a limited number of systems, such as the two-state systems, with a method that students can directly calculate the multiplicity of a three-state system.
 Lightner, who has been with Westminster College since 1970, earned his undergraduate degree from Randolph-Macon College, and his master's and Ph.D. from the University of Virginia.
 Caylor, who has been with Westminster College since 2001, earned his undergraduate degree from Kansas State University, and his master's and Ph.D. from Indiana University.
 For more information, contact Lightner at (724) 946-7204 or e-mail lightner@westminster.edu or Caylor at (724) 946-7202 or e-mail caylorcl@westminster.edu.
---
Westminster College will welcome 390 new students Friday for the start of its 153rd academic year.
Dr. David Barner, associate professor of broadcast communications and department chair, will be the featured speaker at Opening Convocation at 1:30 p.m. in Orr Auditorium.
The Fresh Start team, comprised of 80 returning Westminster student volunteers, will greet the 368 freshmen and 22 transfer students and help move them into residence halls. The volunteers will also assist with the four-day freshman orientation. Classes begin Tuesday, Aug. 30.
Westminster limited its incoming freshmen class to approximately 365 students this year from nearly 17,000 inquiries and 1,400 applications.
"Since we stress quality over quantity, it forces us to make some tough admissions decisions," said Westminster Dean of Admissions Doug Swartz. "We have implemented an early action program to help high achieving students secure a spot in future classes. We also have two special merit scholarships to allow Presbyterian pastors and Westminster alumni employed in the education field to nominate deserving students during the early action phase."
"We already have over 11,000 high school juniors inquiring about admission for fall 2006," Swartz added. "We are at capacity in our residence halls and will be building student townhouse apartments this year. We expect admission into Westminster to be even more competitive next year."
The class of 2009 comes to Westminster with a solid academic background, and an average high school grade point average of 3.41 in core classes. The Westminster freshmen have an average SAT score of 1,074 nearly 70 points higher than the average score in Pennsylvania and 60 points higher than the national average.
"We strive to keep class sizes level each year, and becoming an impersonal mega-university is not part of the Westminster plan," according to President R. Thomas Williamson.
"We have a strategic plan that emphasizes controlled growth. We strive to become a better college, not a bigger college," Williamson said. "Westminster prides itself on recruiting bright, well-rounded students, and then exceeding their expectations while they are here. The unusual level of attention students receive at Westminster has led to our rankings as a national leader in graduation rate performance, while remaining one of the most affordable national liberal arts colleges in Pennsylvania. We are pleased to see that prospective students and their parents value the distinctive attributes Westminster has to offer."
Total enrollment, including Graduate school and the Lifelong Learning Program, will likely surpass 1,600 in the fall. An additional 300 to 400 area residents will take non-credit courses at Westminster throughout the year.
Contact Doug Swartz at (724) 946-7107 or swartzdl@westminster.edu for more information.
---
The Rev. Leroy Barber, vice president of Mission Year, is the featured speaker of the 19th annual Christy Lecture, Sunday, April 23, at 7 p.m. in Westminster's Wallace Memorial Chapel.
He will speak about "The Kingdom: Young Adults and the City."
Barber became active in the Mt. Zion Baptist Church as a teenager, and after he married, he went on to become a deacon as he worked with the youth teaching and leading retreats.
In 1990, burdened by the plight of the city's homeless, he continued God's work by founding the Restoration Ministries, Inc. to serve homeless families and children living on the streets or in shelters of Philadelphia. A few years later he began doing volunteer work with Cornerstone Christian Academy, a private Christian elementary school serving the urban poor. In 1994, we obtained his license to preach and became associate minister and minister of evangelism at the Mt. Zion Church.
Barber's next journey took him to serve at the founding director of Atlanta Youth Academies, a private elementary school for low-income families of the inner city. In 1998, he created a non-profit organization to provide spiritual, recreational and educational services to children and families in the community. He began the East Lake Community Fellowship church, now known as Community Fellowships in 2000.
Barber attended Temple University and the Center for Urban Theological Studies in Philadelphia and received his bachelor of arts in Christian Education from Immanuel Bible College and his M. Div. at Immanuel Seminary in Atlanta.
The Wayne H. Christy Lecture Series annually honors Dr. Wayne H. Christy, who was a long-time faculty member and chair of the Department of Religion and Philosophy at Westminster College. The program seeks out men and women who distinguish themselves by relating religion to issues of contemporary life.
For more information, contact the Westminster College Chapel Office at (724) 946-7115.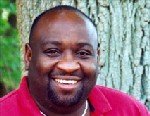 ---
Displaying 4581-4590 of 4993 total records