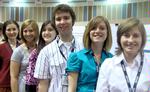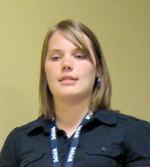 Dr. Sandra Webster, Westminster College professor of psychology, and seven Westminster students participated in the 37th annual Western Pennsylvania Undergraduate Psychology Conference April 25 at Robert Morris University.
---
Westminster College's Celebrity Series welcomes Celtic-inspired dance production StepCrew Saturday, March 27, at 7:30 p.m. in Orr Auditorium.
---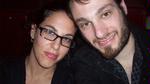 Westminster College's Office of Diversity Services and Peace Studies Program will host an evening of Israeli culture Monday, Nov. 15, at 6 p.m. in the Witherspoon Maple Room of the McKelvey Campus Center.
---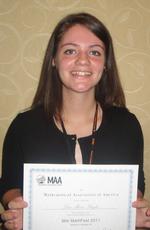 Four Westminster College mathematics faculty and a mathematics major participated in the Mathematical Association of America's (MAA) MathFest Aug. 4-6 at the Lexington (Ky.) Convention Center.
---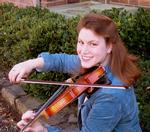 Dr. Melinda Crawford Perttu, Westminster College assistant professor of music, presented at the American String Teachers Association national conference March 22-24 in Atlanta.
---
NEW WILMINGTON, Pa. - Westminster College Department of Economics and Business hosted a dinner and seminar in November for accounting majors and students interested in a career in accounting. The seminar was sponsored by the Pennsylvania Institute of Certified Public Accountants (PICPA).
---
NEW WILMINGTON, Pa. - Westminster College admissions staff will be visiting local high schools Oct. 3-11.
---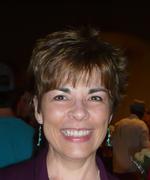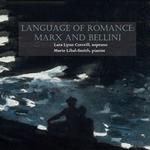 The Westminster College Department of Music is pleased to announce the recent release of "Language of Romance," a recording featuring Marie Libal-Smith, Westminster adjunct piano faculty, and Lara Lynn Cottrill, Pennsylvania native soprano.
---
Dr. Suzanne Prestien, assistant professor of English and public relations, will speak at Faculty Forum Wednesday, Nov. 10, at 11:45 a.m. in the Sebastian Mueller Theater located in the McKelvey Campus Center.
 "My forum, The Good, the Bad, and the Incredibly Lucrative: Star Vehicles,' is about films that feature rock musicians," Prestien said.  "My talk will look at the conventions of this subgenre.  To accomplish this, I will compare the good' film like the Beatles A Hard Day's Night,' with the bad' movies like Elvis Presley's, Viva Las Vegas.'"
Faculty forum, established in 1990, serves as a venue for the exchange of ideas and information among Westminster College faculty.  Speakers present their research, teaching ideas, lectures, performances, special programs, and uses of technology to keep faculty informed about the work of colleagues from many disciplines.
 Prestien, who has been with Westminster College since 1997, earned her under graduate degree from Kent State University, her master's from the University of Toledo, and her Ph. D. Case Western Reserve University.
For more contact Prestien at (724) 946-7029 or e-mail prestos@westminster.edu.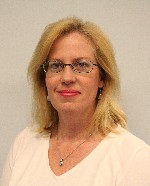 ---
Westminster College recently filled positions in its Science in Motion Department and the Student Affairs Office.
Lori Martin was hired as secretary in the Science in Motion Department. She attended Jamestown (N.Y.) Business College and was previously with New Castle Orthopedics. Martin resides on the family dairy farm in Volant with her husband, Blaine, and sons Justin, Austin and Ryan. She can be reached at 724-946-6295 or e-mail martinls@westminster.edu.
Matthew G. Shaffer was hired in the Student Affairs Office as the assistant director of residence life. He will be focusing on supervision of community advisors, assisting with staff training, and with day to day operations. Shaffer received his undergraduate degree at Juniata College, where he was assistant director of campus activities and resident director. He earned a master's of student affairs in higher education from Indiana University of Pennsylvania. He may be reached at his office in Eichenauer Hall, at 724-946-7110 or e-mailed at shaffemg@westminster.edu.

---
Displaying 4581-4590 of 5030 total records