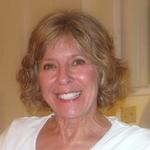 Westminster College's Bleasby Colloquium will host Dr. Jean Jones for "Rigoberta Menchú: Finding Your Voice" Thursday, March 15, at 7 p.m. in McKelvey Campus Center's Sebastian Mueller Theater.  The program is free and open to the public.
---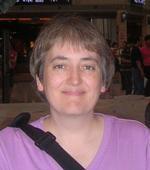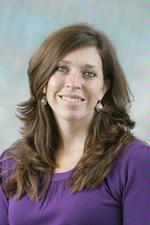 NEW WILMINGTON, Pa. - Dr. Shannon Smithey, associate professor of political science, and Dr. Kristenne Robison, assistant professor of sociology and criminal justice, will present "The Contemporary Face of Probation" at the Faires Faculty Forum Wednesday, Nov. 7, at 11:40 a.m. in the Sebastian Mueller Theater of the McKelvey Campus Center.
---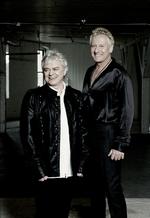 NEW WILMINGTON, Pa. - The Westminster College Celebrity Series will present Air Supply Thursday, Sept. 19, at 7:30 p.m. in Orr Auditorium.
---
Westminster College's Office of Faith and Spirituality will host a community Thanksgiving worship service featuring pastors from area churches Sunday, Nov. 23, at 7 p.m. in Wallace Memorial Chapel.  The service is open to the public.
---
To celebrate national Chemistry Week, members of the Westminster College Chemistry Club and senior chemistry majors will perform chemistry demonstrations Wednesday, Oct. 20, from noon-1 p.m. outside the McKelvey Campus Center.
 "Some of the demonstrations that we have planned include the stop light reaction, the making of elephant toothpaste, demonstrations with paper chromatography, and a few other exciting visuals," said Ashley Martucci, a senior chemistry major from Ellwood City.  "We hope that a lot of people come out and enjoy this event."
 For more information about Westminster's chemistry program, contact Dr. Martha Joseph, chair and associate professor of chemistry at Westminster, at (724) 946-7295 or e-mail josephm@westminster.edu.
---
Dr. David Swerdlow, professor of English at Westminster College, presented a paper at the Associated Writing Programs annual conference in Vancouver, British Columbia.
Swerdlow's paper, "The Unknown Master of the Pure Poem Walks Nightly Among His Roses: Traveling Toward the Idea of God with Charles Wright," celebrates the 70th birthday of poet Charles Wright, a Pulitzer Prize winner.
"My paper was part of a session celebrating his achievements," Swerdlow said.  "Specifically, I discussed the splendid failure of his poetic pilgrimage toward a personal relationship with God.  I also discussed his commitment to writing a body of poetry rather than individual poems."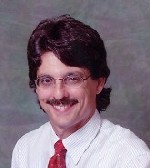 ---
Jason Kissel, 1997 Westminster College graduate and current director of music and organist at the First and Franklin Street Presbyterian Church in Baltimore, Md., will continue the Capelle Meisters Organ Series Saturday, March 25, at 3 p.m. in Wallace Memorial Chapel.
His program includes Mathias' Processional; Pachelbel's Was gott tut, das ist wohlgetan; Mendelessohn's Sonata No. 3 in A Major, Op. 65; Reger's Introduction Passacaglia; Messiter's Toccata on the Hymn Tune Marion; Harkim's Variations on Two Themes;Windor's Symphonie II in D Major Adagio; and Vierne's Pieces de Fantaisie. Carillon de Westminster.
Kissel, a candidate for the doctor of music arts in organ performance at the Peabody Conservatory of the Johns Hopkins University, was recently awarded the James Winship Lewis Memorial Award by the faculty. He is also dean of the Baltimore chapter of the American Guild of Organists and maintains a private teaching studio in Baltimore. Kissel, an Irwin native, has held staff positions at the Shadyside Presbyterian Church, Pittsburgh, as a scholar in church music and a sabbatical replacement for Dr. John Walker. He has also held teaching positions at the Pennsylvania State University, Chatham College, and Westminster College. His professional engagements include the accompanying of five European choral tours, with performances at Westminster Abby, Seoul, Korea, the Washington National Cathedral, and other notable venues. Westminster College awarded Kissel the 2004 Outstanding Young Alumni Award.
The Capelle Meisters Organ Series is supported in part by the Pennsylvania Partners in the Arts (PPA), the regional arts funding partnership of the Pennsylvania Council on the Arts. State government funding comes through an annual appropriation by Pennsylvania's General Assembly and from the National Endowment of the Arts. PPA is administered in this region by the Pennsylvania Rural Arts Alliance. The title of this series, the Capelle Meisters, is taken from the historical German compound noun, capellemeisters, meaning chapel masters who performed worship services and considered the most outstanding musicians.
Contact the Westminster College Department of Music at (724) 946-7270 for more information.

---


The Westminster College Wind Ensemble, under the direction of R. Tad Greig, has earned a performance at the Pennsylvania Music Educators State Conference at Erie in April.
---
Economic Impact
· Estimated local economic impact: $49.8 million in 2000-01
· Estimated $16.6 million spent locally during 2000-01
· 2000-01 payroll: $11.2 million
· 2000-01 operating budget: $27.7 million
· 354 employees
· More than 10,000 Westminster alumni reside in Pennsylvania and Ohio
· Westminster awards $13.5 million in scholarships annually
· Students participated in internships with 190 area companies and organizations during 1999-2000
---
Dr. David Gray, professor of psychology at Westminster College, has authored Bows of the World published by The Lyons Press, Guilford, Conn.
---
Displaying 4581-4590 of 5538 total records