Westminster College's Board of Trustees added 11 members in its Class of 2008, including five first-time trustees.
Melinda Claire Knight '77, Glenn Mahone, and Roberta Taylor '75 were elected to their second consecutive four-year terms, while former chairman Leonard Carroll, Ann Hope Haldeman '48, and Ross Musgrave '42 rejoin the Board after a one-year absence.
New to the Board in 2004 are Charles Burke Jr., William Carlton '67, John Landolfi '86, Doreen McCall, and Jeffrey Wiley '75.
Burke is chairman of the Grable Foundation in Pittsburgh. He earned a bachelor's degree in psychology from Kenyon College, and a master's in French literature from Bowling Green University. He has served as a board member for Family Communications, Inc., Pace School, Mentoring Partnership of Southwest Pennsylvania, and was chair of The Pittsburgh Project's capital campaign. He lives in Pittsburgh with his wife, Laura, and their four children.
Carlton is chairman and CEO of Carlton & Company, a full-service fund-raising consulting firm. After graduating from Westminster, he earned a master's in divinity from Princeton Theological Seminary and worked for 20 years at Ketchum, Inc., reaching the post of executive vice president. He is one of 71 individuals nationally who hold the advanced ACFRE credential, and belongs to the Association of Fund-Raising Professionals, the American Association of Fund-Raising Counsel, and University Club of Pittsburgh. He and his wife, Adrienne, and their daughter, reside in Osterville, Mass.
Landolfi is a partner in the Columbus, Ohio, law office of Vorys, Sater, Seymour and Pease LLP. A graduate of Westminster and Ohio State University College of Law, he is a member of the Columbus, Ohio, and American Bar Associations, the Ohio State Bar Foundation, the American Cancer Society, and a number of other organizations, including the Towering Titans Organization. He also serves on the board of directors of A&F Trademark, Inc., and J.M.H. Trademark, Inc. He lives in Columbus with his wife, Christina, and their three children.
McCall is chief counsel for the Pennsylvania Historical and Museum Commission in Harrisburg and also serves as counsel to the state's Historic Preservation Board. She previously served as assistant general counsel, then deputy general counsel in the Governor's Office of General Counsel. She received her undergraduate degree from Slippery Rock University and her law degree from Ohio Northern University, and is a member of the Pennsylvania Bar Association, Dauphin County Bar Association, and the American Inns of Court. She resides in Harrisburg.
Wiley is managing director for the law firm of Dickie, McCamey, and Chilcote. He earned his undergraduate degree in political science from Westminster and his law degree from Case Western Reserve University's School of Law. A former assistant district attorney in Allegheny County, he is a member of the Pennsylvania Bar Association, the Allegheny County Bar Association, the Pennsylvania Defense Institute and was formerly a member of the board of directors of North Hills Passavant Hospital. He lives in Allison Park with his wife, Sharon, and their daughter.
Four new associate trustees were also elected for 2004. Barbara Faires, professor and chair of the Department of Mathematics and Computer Science, and James Rhoads Jr., associate professor of political science, were named faculty representatives. Junior Jaime Carter from McDonald and senior Russell Mills from Pittsburgh were added as student representatives.
For more information, contact Joe Ann Miller, executive secretary for the president of Westminster College, at (724) 946-7134 or e-mail millerja@westminster.edu.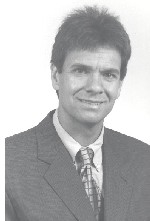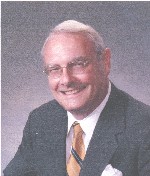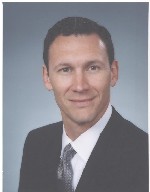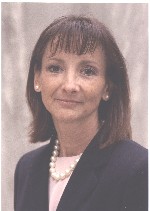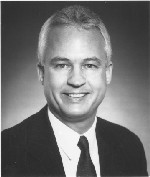 Westminster College will host an old-fashioned Independence Day celebration with a free concert and fireworks Sunday, July 3, at 7:30 p.m. at Brittain Lake.
This 16th annual Independence Day celebration will feature the River City Brass Band playing a mix of patriotic, religious, folk, and popular Broadway and Hollywood sounds.  Over 9,000 people attended last year's event.
Opening this year's celebration is the Veterans Memorial Pipers Band, bagpipers from Meadville.  Returning is the Battery D 229th Field Artillery of the Pennsylvania Army National Guard, who will supply howitzer fire during the 1812 Overture, and the Eintracht Maennerchor Singing Society.  The evening will conclude at dusk with a glorious display of fireworks by Pyrotecnico.
The event is free and open to the public, but early arrival is suggested as a large crowd is expected for this family-oriented evening.  The audience is advised to bring blankets and lawn chairs for seating, and picnic baskets and refreshments are permitted.  Food vendors will also be on site.
The concert is co-sponsored by Jameson Health Systems, Caroline Knox Memorial Trust Fund, King's Jewelry, and Westminster College.
Contact Connie McGinnis, assistant director of the Westminster College Celebrity Series at (724) 946-7354 or e-mail mcginncl@westminster.edu for more information.
Displaying 4581-4590 of 5277 total records