The Alpha Nu chapter of national fraternity Alpha Sigma Phi will host the annual Westminster College Relay for Life Saturday, May 5, from 10 a.m.-10 p.m. at Burry Stadium.
---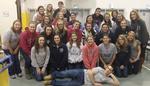 NEW WILMINGTON, Pa. - Westminster College junior and senior early childhood/special education majors helped conduct Family Math Night Nov. 1 at Wilmington Elementary School.
---
NEW WILMINGTON, Pa. - Four students have been added to the Spring 2012 Dean's List at Westminster College.
---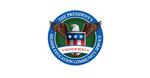 The Corporation for National and Community Service (CNCS) honored Westminster College, Pa., with a place on the 2014 President's Higher Education Community Service Honor Roll for its support of volunteering, service-learning, and civic engagement.
---
Two local residences recently earned Westminster College Alumni Citation Awards.
James P. Epstein, a 1972 Westminster graduate from Hermitage, went on to graduate from the University of Pittsburgh School of Law in 1975.  Since then he has been the district attorney of Mercer County, and is the longest running district attorney in Pennsylvania history.   
He has been chosen "law enforcement officer of the year" by his colleagues and "boss of the year" by his office staff.  His leadership in community organizations include: The Mercer County Association for the Retarded, the Shenango Valley Community Library, the Prince of Peace Center, ERASE Anti-Substance Abuse Coalition, Sharpsville Borough Anti-Teen Drinking Initiative, Mercer County Anti-Discrimination Commission, Fraternal Orders of Police in Sharon, Hermitage, and Farrell, Sharpsville Service Club, Kedron F&AM 389, and the Executive Committee of the Mercer County Democratic Party.
Dr. John L. Mansell, a 1954 Westminster graduate from New Wilmington, continued his education at the University of Pennsylvania School of Medicine, and is currently part of Family Medicine Associates of New Wilmington, Inc. 
Mansell has held leadership positions at the Jameson Hospital Medical Staff, the Lawrence County Medical Society, the Pennsylvania Affiliate of American Heart Association, the Mid-Western Chapter of Pennsylvania Affiliate of American Heart Association, the New Wilmington Borough Council, Jameson Hospital Department of Medicine, and the Jameson Hospital Credentials Committee. 
Mansell comes from a long line of Westminster graduates.  His father, Irving "Bud" Mansell and his father's brother, Thomas V. Mansell, both graduated in 1929; his mother, Lucille McConaghy Mansell graduated in 1928 and Lucille's sister Helen graduated in 1927.  Mansell's sister, Jane, also attended Westminster; his first wife, Erla Jane McCartney (who died in 1974) graduated in 1955; his second wife, Ruth Ann McCown graduated in 1964; and finally his second son, Mark, graduated in 1984.  Mansell has served as the Westminster College Health Services Physician since 1968.
For more information, contact Mary Cooley James '84, director of alumni at Westminster College, at (724) 946-7363 or e-mail mjames@westminster.edu.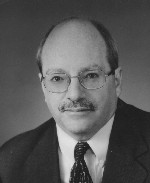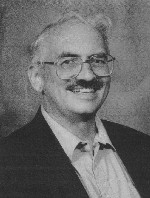 ---
Westminster College is one of the nation's best institutions for undergraduate education, according to The Princeton Review, the New York-based education services company known for its test-prep and education services.
Westminster College is featured in the 2006 edition of The Princeton Review annual college guide, The Best 361 Colleges. Westminster is also honored as one of "Best in the Northeast." Only about 15% of the four-year colleges in America and two Canadian colleges are included in the book.
The guide's editors describe Westminster as a place "where personal attention is the norm and students cite the faculty and administrators as one of the school's greatest assets. Clearly, many of the teachers related well to the students and their needs, cultivating a personal and comfortable atmosphere in the classroom, which extends outside of class as well. It's not unusual to be invited to a professor's house for a meal; even the president hosts picnics and dinners to get to know the students."
Students surveyed by The Princeton Review said, "Westminster is loaded with people looking to make each student's life a little easier."
"The main factor in our selection of schools in the book was our high regard for their academic programs," according to Robert Franek, author of The Best 361 Colleges. "We evaluated them based on institutional data we collect about the schools, feedback from students, and visits to schools over the years. We also considered the opinions of independent college counselors, along with students and parents we talk to and survey."
The rankings are based on The Princeton Review's survey of 110,000 students. Additional information about the guide is available at www.PrincetonReview.com.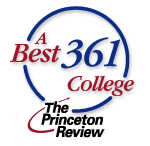 ---
More than 200 students from area junior and senior high schools competed in the regional competition of History Day at Westminster College April 4.
With a theme of "Taking a Stand in History: Ideas, Events, People" students entered one of 13 categories: individual or group exhibits, individual or group performance, individual or group documentary, or individual paper.
Those placing first or second in any category advance to the state contest, May 10-11, at Pennsylvania State University. Winners advance the national contest at the University of Maryland June 11-15.
Contact Dr. David Twining, associate professor of history of regional coordinator of the event, at (724) 946-6246 or e-mail twinindc@westminster.edu for more information.
---
The inaugural New Wilmington Community Arts & Heritage Festival begins Friday and features three days of family entertainment.
---
The Westminster College Madrigal Singers will perform during mass at St. Mary's Catholic Church on N. Beaver St. in New Castle Saturday, Dec. 9 at 4 p.m.
---
Bachelor degrees were awarded to 245 students at Westminster College commencement service Saturday, May 17.
---
Displaying 4581-4590 of 5062 total records