Valerie Kokai, a junior chemistry major from Westminster College, will spend the summer doing research in Thailand.
"I discovered this internship by searching for summer programs over Christmas break," Kokai said. "The deadline was unusually early, so I spent my break preparing my essays and applications. This program offers some incredible opportunities as well as a chance to see all of Thailand, but they only accept about eight of 60 to 70 applicants."
Kokai will be conducting research about the synthesis of a ligand for a catalyst at Chulalongkorn University in Bangkok. She will receive a salary, as well as free airfare and living expenses.
"I have been outside of the United States before to visit London and Rome," Kokai said. "I think this helped me because the application wanted to know about my foreign experience and how I handled traveling for a long amount of time."
Kokai is a daughter of John and Linda Kokai, Wexford, and a graduate of North Allegheny High School.
Contact Kokai at kokaive@westminster.edu for more information.
---
Dr. Russell Martin, associate professor of history at Westminster College, was recently named vice president and president elect of the Association for the Study of Eastern Christianity (ASHEC.)
---
The Westminster College Career Center and Chapel Office are sponsoring a Community Service Fair Tuesday, Feb. 6, from 5:30-7:30 p.m. in Old 77.
---
Record Number of Applications Makes for Difficult Admissions Decisions
---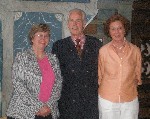 Dr. Elizabeth Harrison, assistant professor of music at Westminster College, performed six solo organ concerts in Europe and was a keynote speaker at an international conference.
---
Caitlyn Preston, a senior elementary education and music major at Westminster College, will perform her senior piano recital Saturday, April 21, at 3 p.m. in Orr Auditorium.
---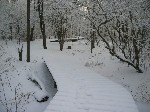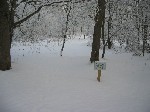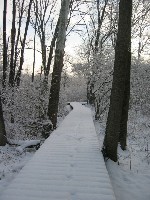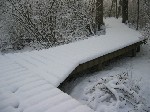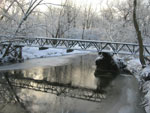 The song, Winter Wonderland, appeared in 1934, the creation of composer Felix Bernard and lyricist Richard B. Smith. Although often a Christmas song, this one applies whenever and wherever snow piles up and ice crystals form their reflective shapes. This combination always presents a magical moment at the Field Station and turns fantasy into reality.
---
Mark Dixon, co-founder of Your Environmental Road Trip (YERT), will speak on his experiences Monday, Sept. 29, at 7 p.m. in the Witherspoon Maple Room of the McKelvey Campus Center.
---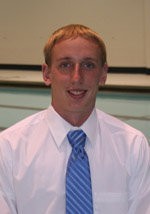 Cory Mathias, a Westminster College senior biology major, presented his research at the "Xenobiotic Modulation of Signal Transduction Pathways and Gene Regulation" session of the 48th annual Society of Toxicology (SOT) meeting March 15-19 in Baltimore.
---
Westminster College will host the eighth annual New Wilmington Chamber of Commerce Business Expo Saturday, March 13, from 10 a.m.-4 p.m. in Memorial Field House. The public is invited to attend.
---
Displaying 4571-4580 of 5504 total records