Dr. Andrea Grove, assistant professor of political science at Westminster College, recently presented "A Different World: Teaching Strategies for North-South Courses" at the International Studies Association annual meeting in San Diego.
"The massive and widening gap in living standards and way of life between the wealthy North and Global South poses urgent problems for policymakers, scholars, and students – those who will shape the response of the future world – to comprehend," Grove said. "The paper that Christopher Scholl and I have written, discusses pedagogical and values-based questions that arise in teaching about the Global South."
While at the meeting, Grove also served on the discussion panel for "The Processes of Peace and Reconciliation in Divided Societies," and was secretary for the Active Leaarning in International Affairs business meeting.
Grove, who has been with Westminster College since 2000, earned her undergraduate degree from the University of Georgia, master's from Lancaster University, and Ph.D. from the Ohio State University.
Contact Grove at (724) 946-7254 or e-mail groveak@westminster.edu for more information.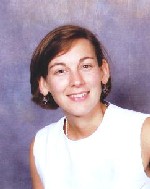 ---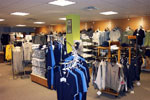 The Westminster College Bookstore has reopened in the Andrew J. McKelvey Campus Center, a $14 million center which opened in May.
---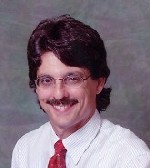 Dr. David G. Swerdlow, associate professor of English at Westminster College, recently received the Rose Lefcowitz Prize for Poetry for his poem, "Living on Angel Ridge," which recognizes the best poem published in Poet Lore during 1999.
---
Twenty-two students were awarded master of education degrees at Westminster College during commencement exercises Saturday, May 17
They are as follows:
---
Theatre Westminster presents the musical "Guys and Dolls" Wednesday-Saturday, Nov. 8-11, at 7:30 p.m. and Sunday, Nov. 12, at 2:30 p.m. in Beeghly Theater.
---
Twenty-eight students of the Westminster College Mass Communications/Sociology cluster course will present a student documentary showcase, "Addressing Stereotypes, Media, and the Majority and Minority," in the Mueller Theater of the McKelvey Campus Center. The screenings are free and open to the public.
---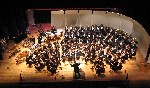 The Westminster College Symphonic Band will present its first concert of the spring semester Friday, Feb. 15, at 7:30 p.m. in Orr Auditorium. The event is free and open to the public.
---
Westminster College admissions staff will be visiting local high schools the week of Oct. 27.
---
Westminster College inducted 77 students into Pi Sigma Pi at the April 25 Honors Convocation in Orr Auditorium.
---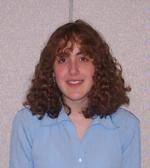 Amanda Gentzel, Westminster College senior sacred music and computer science major, will present an organ recital Sunday, March 28, at 3 p.m. in Orr Auditorium. The concert is free and open to the public.
---
Displaying 4561-4570 of 4946 total records