Dr. Christie and Ben Nelson Award for Student Networking Success
Professional Networking Symposium: Student Networking Award
Past Award Winners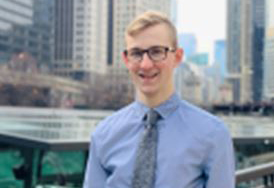 Christian Keegan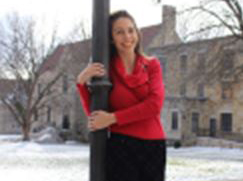 Lauren Millhorn
Award for Students who Demonstrate Networking Success
---
The Co-Chairs of the Professional Networking Symposium, Dr. Christie Nelson, Dr. Dan Fischmar, and Ben Nelson, are passionate about helping students to see the value and reap the benefits of networking. This award is given to students who have demonstrated success in meeting and following up with alumni and friends of the college to better their understanding of how networking can jump start their careers.
Funding the Award
---
Dr. Christie Nelson and Ben Nelson have given $25,000 to fund this endowed student award fund to help identify and award outstanding students who demonstrate success in networking at the Professional Networking Symposium and in follow up contacts following the event. In addition, they've opened up the award so that interested alumni and friends of the college can make donations to support this mission.
Interested in Donating?
---
100% of the donations made up to September 22, 2023 will be directly given as an award to students at the upcoming event. (Donations given after that date will be given at future Professional Networking Symposium events.) Any amount helps and is greatly appreciated by the students!
Award Specifics
---
Awards will be given in $500+ incremental awards to student award recipients. The goal of the award is to give awards to as many students as possible to support many students who attend the event! We want the students to know how much the alums and community at large value them and are here to support them as they continue their academic and ultimately professional journeys.
Nominate a Student
---
Not able to donate but would like to nominate a student? We'd love to hear from you about your positive networking interactions with current students.
Attend the Professional Networking Symposium
---
Are you an alum or working professional/friend of the college interested in meeting students, meeting professionals in your field or general geographic area? Please attend our upcoming September 29, 2023 Professional Networking Symposium. There is no charge to attend!
Share a Success Story
---
Have a great success (big or small) come out of the Professional Networking Symposium? Please tell us about it. We've had many students and alums get jobs and internships, relocate to new cities, make lasting friendships, give classroom lectures, volunteer their time to help with student projects, and more! Please share your stories with us.