Westminster College Choral Director to Lead Festival
Posted on Tuesday, April 25, 2006
Westminster College Director of Choral Activities Dr. Robin Lind will lead a group of junior high school students at the PMEA District 1 West Junior High Chorus festival Friday-Saturday, April 28-29, hosted by North Hills Junior High School chorus teacher and 2000 Westminster graduate Shaun Cloonan.
Over 50 area schools will be represented by 180 students in grades seven through nine during this two-day event, which culminates in a public performance Saturday, April 29 at 2 p.m. in the NHJHS Auditorium, 55 Rochester Road.
Concert selections include: two spirituals, "This is My Song!" and " Shine on Me;" a Manhattan Transfer favorite "Tuxedo Junction;" an arrangement of Gustav Holst's "Homeland" (from The Planets); a South African selection "Gabi, Gabi;" an arrangement by Rene Clausen of "O My Luve's Like a Red Red Rose" with violin and cello; and David Brunner's arrangement of the "Jubilate Deo" text, which includes guest brass players from the Westminster Music Department.
This is not the first collaboration between Lind and Cloonan. The Westminster Men's Chorus, under Lind's direction, participates annually in the American Choral Directors Association of Pennsylvania's "Mucho Macho Music," festival for young men with changing voices, held in November at North Hills Junior High School, where Cloonan is a chorus teacher. In addition, the two have collaborated on a workshop presented at the 2005 Summer Conference of ACDA-PA, and most recently, Cloonan and former music adjunct faculty member Lisa Jaworowski (Santillan) co-presented to a group of upper-class music education students at Westminster, discussing "real world" issues in the music teaching profession.
Contact Lind at (724) 946-7278 or e-mail lindra@westminster.edu, or Cloonan at (412) 318-1000, ext. 5225 or e-mail cloonans@nhsd.net for more information.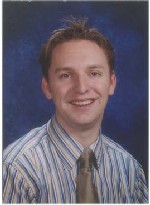 ---
More Stories