Westminster College Visiting Assistant French Professor Published in International Journal
Posted on Monday, September 3, 2012
NEW WILMINGTON, Pa. - Dr. Leslie Kealhofer, Westminster College visiting assistant professor of French, was published in Expressions maghrébines.
"'Elle et moi, on est comme des sœurs:' the dynamics of intercultural female friendship in Philippe Faucon's Dans la vie (2007)," examines the dynamics of an unlikely friendship that develops between two ethnic-minority women in France - Halima, a Muslim Arab, and Esther, a Sephardic Jew - in Philippe Faucon's feature film Dans la vie (2007).
According to Kealhofer, "the film sets out the potential hindrances to the development of a meaningful relationship between Halima and Esther (notably in the form of cultural and religious differences) and then focuses on three narrative choices that function in key ways in the film and serve to break down these potential barriers: Esther's physical handicap, the women's respective age (their late sixties), and their shared origins in Algeria. This study aims to show how an unlikely relationship between the two women develops into not only a friendship, but also a bond that is represented in nearly kinship terms."
Kealhofer currently teaches elementary and intermediate level French classes at Westminster and is the faculty adviser to the French Club. Kealhofer joined the Westminster faculty in 2011, earned an undergraduate degree from the University of Notre Dame and master's degree and Ph.D. from Florida State University.
Contact Kealhofer at (724) 946-6260 or email for additional information.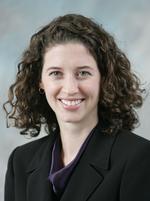 ---
More Stories