Westminster College Professor Presents Research at the Annual Meeting for Education in Journalism and Mass Communication
Posted on Tuesday, August 28, 2012
NEW WILMINGTON, Pa. - Dr. James Rhoads, Westminster College professor of political science, presented research at the annual meeting of the Association for Education in Journalism and Mass Communication Aug. 8-12 in Chicago.
Rhoads presented "Immediate Reactions to a Film: The Structure of Subjectivity." It was part of a panel devoted to the analysis of visuality using Q Methodology and demonstrated the means by which audience reaction to a film can be shown to be measured and have structure.
Rhoads was joined on the panel by scholars from Elon University, Ball State University, Syracuse University, and the National Library of Medicine.
Rhoads, who joined the Westminster faculty in 1992, earned an undergraduate degree, master's degree, and Ph.D. from Kent State University.
Contact Rhoads at (724) 946-7255 or email for more information.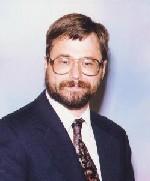 ---
More Stories