Education Professor Presented at National Conference
Posted on Tuesday, January 31, 2012
Dr. Charlene Klassen Endrizzi, Westminster College professor of education, gave an invited presentation at the National Council of Teachers of English conference Nov. 17-20 in Chicago.
Klassen Endrizzi chaired and presented at a roundtable discussion, "Seeking Reciprocity in Family-School Partnerships: Reading the Past to Write the Future," co-sponsored by the Center for Expansion of Language and Thinking.  
According to Klassen Endrizzi, family-school partnerships are a frequently overlooked area in pre-service and in-service teacher education.  The presentation was designed to encourage classroom teachers and college teacher educators to consider various avenues for building stronger connections between each child's first learning partner (their families) and their teachers.
A central component of building partnerships is helping pre-service and classroom teachers value and then utilize the diverse cultural backgrounds or "funds of knowledge" of their students' families.
Klassen Endrizzi, who serves as Westminster's faculty development officer, joined the faculty in 1993.  She earned undergraduate and master's degrees from Fresno Pacific College and Ph.D. from the University of Arizona.  She is the author of Becoming Teammates: Teachers and Families as Literacy Partners (NCTE, 2008).
Contact Klassen Endrizzi at (724) 946-7189 or email for additional information.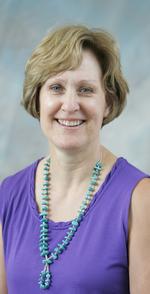 ---
More Stories