Westminster College Expands Faculty Computer Use with "Web Browser"
Posted on Thursday, August 31, 2000
E. June Garner, registrar at Westminster College, will demonstrate to faculty the use of "Web Browser," Westminster's recently acquired student management system for faculty advisors, at the first faculty forum of the year, Wednesday, Sept. 6, at 11:30 a.m. in Patterson Hall room 131.
"Web Browser" allows faculty advisors easy access to records such as transcripts, class schedules, class availability, and other information necessary to advise students. This program, which is part of the ever expanding use of the multi-million dollar TitanNet, also protects student's privacy because it only allows access to students under a particular faculty member and not the entire student body.
"Faculty advisors can immediately see the information they need to properly advise students," said Garner. "They no longer have to physically come into the registrar's office."
The new program also offers such data as students' photos, students by major, class rosters, class locations and other items needed daily by professors and the registrar's office.
In addition to Web Browser, Garner will also review the Family Education Rights and Privacy Act (FERPA), which is the guide all higher education must follow regarding record keeping, release of records, and protecting a student's privacy.
The presentation is free and open to the public. For more information, Contact Garner at (724) 946-7135.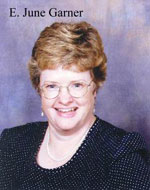 ---
More Stories