The Westminster College Women's Chorus hosted choral composer and arranger Paul Carey for a workshop Oct. 28.
---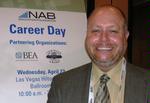 Bradley Weaver, Westminster College instructor of broadcast communications, made presentations on two panels at the Broadcast Education Association convention in Las Vegas.
---
Westminster College's Celebrity Series will close its 2009-2010 season with ABBAMania & Stayin' Alive Saturday, April 10, at 7:30 p.m. in Orr Auditorium.
---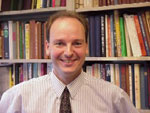 Dr. Russell Martin, Westminster College professor of history, will speak at Faires Faculty Forum Wednesday, Dec. 1, at 11:40 a.m. in the Sebastian Mueller Theater of the McKelvey Campus Center.
---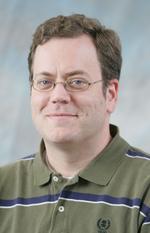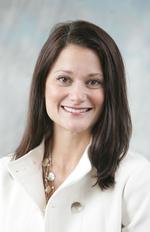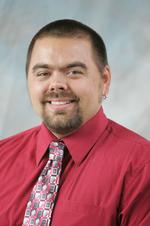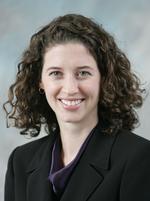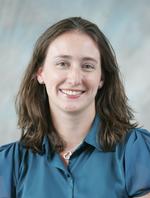 Westminster College recently added nine new full-time faculty members.
---
The Westminster College Symphony Orchestra will present its spring concert Tuesday, May 1, at 7:30 p.m. in Orr Auditorium.  The concert is free and open to the public.
---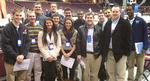 NEW WILMINGTON, Pa. - Fourteen Westminster College students were given the opportunity to cover the Cleveland Cavaliers versus Milwaukee Bucks NBA game as members of the media Dec. 14 at the Quicken Loans Arena in Cleveland.
---
NEW WILMINGTON, Pa. - The Westminster College student chapter of the American Chemical Society (ACS) was recently awarded an Inter-Chapter Relations Grant for the 2013-2014 academic year.
---
NEW WILMINGTON, Pa.  --  The Westminster College Bleasby Colloquium continues with alumna author Diana Joseph Wednesday, March 31, at 7 p.m. in the McKelvey Campus Center Berlin Student Lounge.
Joseph will read selections from her book, "Happy or Otherwise," which is a collection of short fictional stories published by the Carnegie Mellon University Press. 
She is a native of New Castle, and received her undergraduate degree from Westminster College in 1992.  Currently, Joseph teaches creative writing at Mesa State College in Grand Junction, Colo.
"Diana Joseph's debut collection is a mix of captivating voices.  These are characters readers will love, hate, admire, and despise," writes Gordon Weaver, author of  "Long Odds."
This colloquium is the second in a series of five scheduled for the George Bleasby Colloquia, a series of literary events in honor of Dr. Bleasby, who chaired the Department of English at Westminster from 1954-75.
The event is free and open to the public.  For more information, contact Dr. David Swerdlow, professor of English at Westminster College and coordinator of the event, at (724) 946-7345 or e-mail dswerdlw@westmisnter.edu.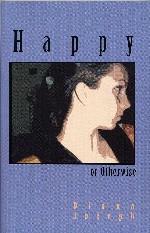 ---
Dr. John Bonomo, associate professor of computer science, and Dr. Carolyn Cuff, professor of mathematics, had their collaborative research, "How Do You Stack Up?," published in the November issue of the College and Mathematics Journal.
 "Basically the paper is a mathematical investigation of a simple children's toy known as a stacking ring," Bonomo said.  "My three kids all played with this toy, and their random placement of rings on the tower was the genesis of the article.  Things like this always happen when you mix mathematicians and toys."
 "Needless to say, unless one's child is a budding genius, the average toddler will place the rings on randomly, leaving several to stick out over the top of the rod, depending on the ordering of the rings and the dexterity of the child.  This led to an initial question which spurred our interest into the mathematical properties of the stacking ring tower: what is the average number of rings that stick over the rod given all possible orderings of ring placements," wrote the professors.
 "One nice surprise is that one of our illustrations made the cover of the journal, which made both Carolyn and I very happy," Bonomo said.
 Bonomo, who has been with Westminster College since 1998, earned his undergraduate and master's degrees from Catholic University, and his Ph.D. from Purdue University.  He has served as judge and problem contributor for the International Collegiate Programming Contest several times.
 Cuff, who has been with Westminster College since1989, earned her undergraduate degree from Westminster College, and her master's and Ph.D. from Case Western Reserve University.
 For more information, contact Bonomo at (724) 946-7287 or e-mail bonomojp@westminster.edu.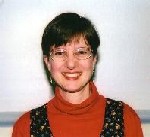 ---
Displaying 571-580 of 4947 total records