Six Westminster College professors graded College advanced placement (AP) exams this summer.
Dr. Patricia Clark, assistant professor of history, graded world history; Dr. Carolyn Cuff, professor of mathematics, graded calculus and was a table leader; Dr. Timothy Cuff, assistant professor of history, graded United States history; Dr. Martha Joseph, chair and associate professor of chemistry, graded chemistry and was a table leader; Dr. Samuel Lightner, chair and professor of physics; graded physics; and Dr. Sandra Webster, professor of psychology, graded psychology.
"Each year Westminster gives about 70 students advanced placement credits for one or more college courses," said Dr. Jesse Mann, vice president for academic affairs and dean of the college. "Westminster offers college credit based on high school AP courses and College Board AP exam scores for 29 different Westminster College courses."
Approximately 2.1 million examinations in 19 disciplines were evaluated by over 7,500 readers from universities and high schools. Representing many of the finest academic institutions in the world, these men and women are some of the best high school and college educators in the United States, Canada, and abroad.
Contact Mann at (724) 946-7122 or e-mail mannjt@westminster.edu for more information.
---
Stafanie Romeo, a junior history and economics major at Westminster College, has been named the winner of the 2006 David W. Edward Entrepreneurship Scholarship Competition.
"The competition requires students, as individuals or in teams of up to three students, to prepare and present a business plan depicting the creation of a new business, project, service, or some combination of the three," said David Smith, assistant professor of accounting at Westminster. "For 2006, the requirement of the competition was to create a new or substantially improved product.
"Stefanie's business plan detailed the creation of a new product line of stackable trays to help preserve, transport, and store food inside larger, existing food storage containers," Smith said. "Her business plan addressed key issues such as product design, production strategy, evaluation of the existing market and competitive environment, product marketing, key management, and cash flow and profit projections"
Romeo is a daughter of David and Devina Romeo, Bessemer, and a graduate of Mohawk Area High School.
Contact Smith at (724) 946-7161 or e-mail smithdc@westminster.edu for more information.
---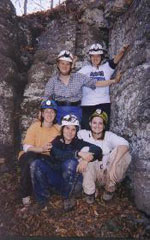 Thirty Westminster College students learned important lessons in trust and faith while exploring caves and climbing rocks during a fall retreat last month in West Virginia.
---
The Westminster College Jazz Ensemble will give its first performance of the year, Friday, Oct. 27 at 7:30 p.m. in Beeghly Theater.
---
The National Association of Schools of Music (NASM)  recently chose Dr. Grover Pitman, professor of music and chair of the department at Westminster College, as an evaluator.
"I am honored to serve in this capacity," said Pitman.  "I thank my colleagues, students, and superiors for helping make it possible.  "An evaluator's duty is a service to be performed for colleagues at other institutions for the sake of improving the quality of higher education in music.  As I have learned through church, scouts, Rotary, and other arenas, when we are called upon to give something back, we must accept the call."
---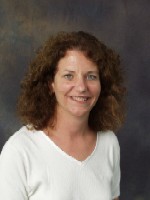 Dr. Sherri Pataki, Westminster assistant professor of psychology, will speak at Faculty Forum Wednesday, Nov. 8, at 11:40 a.m. in the Sebastian Mueller Theater in the McKelvey Campus Center.
---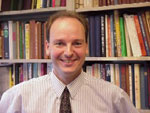 Dr. Russell Martin, Westminster College associate professor of history, was recently awarded honorary membership in the Russian Imperial Union-Order (RIU-O), the oldest and most distinguished Russian émigré monarchist organization in the world.
---
The sixth annual New Wilmington Area Business Expo will be held Saturday, March 15, from 10 a.m.-4 p.m. in Westminster College's Memorial Field House.
---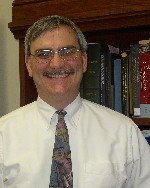 Dr. Timothy Cuff, associate professor of history and a 1978 Westminster College graduate, recently attended the annual meeting of the Social Science History Association in Miami, and also spoke to the New Wilmington Rotary on the Electoral College.
---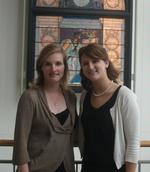 Katelyn Moga, a Westminster College sophomore political science major, and Dr. Edward Cohen, Westminster College associate professor and chair of the Department of Political Science and Sociology, attended the New Leadership Pennsylvania Institute June 7-12 at Chatham University in Pittsburgh.
---
Displaying 561-570 of 5033 total records