Westminster College theatre minors Kirstyn Gecina, a junior elementary education major, and Jennifer Schindler, a senior communication studies major, received undergraduate travel/presentation grants from Westminster's Drinko Center for Excellence in Teaching and Learning.
---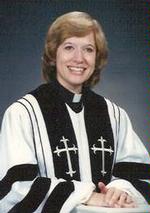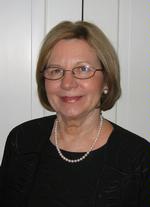 Click below to read the transcript of Nancy Beeghly's speech.
Click below to read the transcript of Ashley Carnahan's speech.
More than 330 students earned diplomas during the 155th annual Westminster College commencement ceremonies Saturday.
---
"Two Small Pieces of Glass: The Amazing Telescope" will be presented over several dates in the coming weeks in the Westminster College Planetarium, room 116 of the Hoyt Science Resources Center.
---
Westminster College's Drinko Center for Excellence in Teaching and Learning recently awarded an Undergraduate Research Grant to senior biology and biochemistry major Eric Cargal.
---
Westminster College admissions staff will be visiting local high schools Sept. 9-23.
---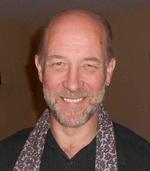 Dr. Bryan Rennie, Westminster College Vira I. Heinz professor of religion, is the author of "The History (and Philosophy) of Religions" published recently in Studies in Religion.
---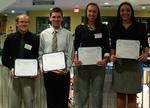 NEW WILMINGTON, Pa. - Westminster College students won numerous awards at the Dec. 6 Student Symposium on the Environment.  The event was hosted by Westminster Environmental Programs and co-sponsored by the Slippery Rock Watershed Coalition with support from the Drinko Center for Experiential Education.  Awards were sponsored by Stream Restoration, Inc.
---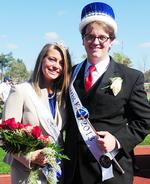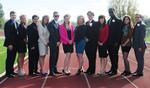 NEW WILMINGTON, Pa. - Ian Davis and Emily Puruczky were crowned Westminster College Homecoming king and queen during the halftime festivities Oct. 12.
---
Ashley Williams, a Westminster College senior philosophy major from Washington, recently presented her research, "Embodiment and Destiny: A Review of Simone de Beauvoir's Concept of Biological Determinism in Destiny,'" at the Northeast Ohio Philosophy Consortium (NEOPC) held at John Carroll University.
 "In my presentation, I attempted to elucidate the feminist philosophy of Simone de Beauvoir, looking especially at how her philosophy plays a role in understanding the nature of female oppression," Williams said.  "I also attempted to investigate the notion of female acceptance of oppression and the role of biology in that acceptance."
 "The NEOPC was initially created to offer undergraduates in philosophy at colleges and universities in northeastern Ohio an opportunity to get together once a year and exchange and compare ideas," said Dr. David Goldberg, assistant professor of philosophy at Westminster.  "I was involved with its initial formation, and have attended every meeting since its inception.  This year I chaired two sessions."
 For more information, contact Goldberg at (724) 946-7153 or e-mail goldbedw@westminster.edu.
---
Stephanie Boyle, a sophomore intercultural studies major at Westminster College, recently received the William J. Wolf Memorial Scholarship.
This $12,000 scholarship, funded by The Pittsburgh Foundation, was applied to her tuition for the 2005-2006 academic year.
"We are grateful to the William J. Wolfe Memorial Scholarship Fund and The Pittsburgh Foundation for their support of bright, motivated students like Ms. Boyle, who represent the future of our region," said Gloria Cagigas, vice president for institutional advancement at Westminster.
In 2003, The Pittsburgh Foundation, the 15th largest community foundation in the nation, awarded more than $24 million in grants to charitable organizations. Established in 1945, The Pittsburgh Foundation is comprised of more than 960 funds established by organizations and individual donors. These funds range from $10,000 to more than $32 million, and have a combined market value of approximately $537 million.
Boyle is a daughter of Rose Boyle, Pittsburgh, and a graduate of Baldwin High School.
For more information about scholarship funding at Westminster College, contact Cagigas at (724) 946-7348 or e-mail cagigac@westminster.edu.
---
Displaying 5311-5320 of 5520 total records