Benjamin Thomas Nelson, a senior business administration and history major at Westminster College, recently received the Ann M. Kendlehart Scholarship Fund.
This $4,000 scholarship, funded by The Pittsburgh Foundation, was applied to his tuition for the 2005-2006 academic year.
"We are grateful to the Ann M. Kendlehart Scholarship Fund and The Pittsburgh Foundation for their support of bright, motivated students like Mr. Nelson, who represent the future of our region," said Gloria Cagigas, vice president for institutional advancement at Westminster.
In 2003, The Pittsburgh Foundation, the 15th largest community foundation in the nation, awarded more than $24 million in grants to charitable organizations. Established in 1945, The Pittsburgh Foundation is comprised of more than 960 funds established by organizations and individual donors. These funds range from $10,000 to more than $32 million, and have a combined market value of approximately $537 million.
Nelson is a son of Thomas and Kathie Nelson, Poland, and a graduate of Poland Seminary High School.
For more information about scholarship funding at Westminster College, contact Cagigas at (724) 946-7348 or e-mail cagigac@westminster.edu.
---
Ariel Mickle, a senior elementary education and music major, will give her senior recital Friday, April 28, at 7 p.m. at Wallace Memorial Chapel.
The soprano will perform: Schubert's "Ave Maria;" Faure's "Pie Jesu" from Requiem, which will be accompanied on the organ by Craig Dressler, a sophomore music performance major from Erie; Malotte's "The Lord's Prayer;" Handel's "Come Unto Him" from The Messiah; Debussy's "Beau Soir;" Quilter's "Love's Philosophy;" Head's "Sweet Chance That Lead My Steps Abroad;" Brahms' "Zigeunerlieder;" and "Menotti's "O Black Swan." Jeff Wachter, an adjunct Westminster faculty member, will serve as her piano accompanist.
While at Westminster, Mickle has sung the role of Gretel in the Opera, Hansel and Gretel, as well as Musetta in a segment performed from Puccini's La Boheme. She was also a featured soloist in a similar production, When the Lights Go Down. Mickle is a member of two Westminster auditioned choirs, the Concert Choir and the Chamber Singers. She served as assistant musical director for Children of Eden and musical director for Godspell, presented as two Westminster Chapel Dramas. She is also a member of Westminster's Gospel Choir and the student chapel staff, and serves as a representative on the College's Civic Engagement Task Force.
Mickle is a daughter of Ruth and the late Bradley Mickle, Warren, PA, and a graduate of Warren Area High School.
The event is free and open to the public. Contact the Westminster College Music Department at (724) 946-7270 for more information.
---
A holiday tradition continues at Westminster College with the annual Christmas Vesper service Sunday, Dec. 9, at 7 p.m. in Orr Auditorium.
---
Dr. Ann L. Murphy, assistant professor of French and Spanish at Westminster College, recently attended the 50th annual Mountain Interstate Foreign Language Conference (MIFLC) in Radford, Virginia.
---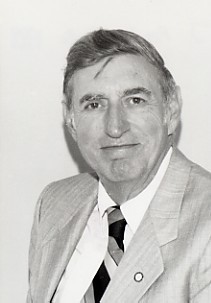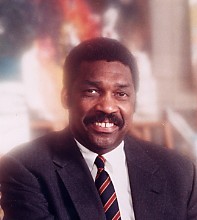 More than 325 students are expected to earn diplomas
Saturday, May 17,
during the 149th annual Westminster College commencement ceremonies.  The 2002-2003 academic year will conclude with a baccalaureate service at 10:30 a.m., and commencement at 2:30 p.m. on the Senior Terrace of Old Main.
Speaking at Baccalaureate is the Rev. Steven Allen, chaplain at Westminster College.  Allen will speak on the "Journey Into and Out of Pain."
---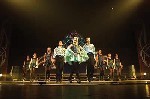 The Westminster College Celebrity Series presents "Rhythm of the Dance," a performance by the Irish National Dance Company, Thursday, Nov. 16, at 8 p.m. in Orr Auditorium.
---
Students of the Westminster College "Speaking Hispanic" cluster course spent each Wednesday tutoring Puerto Rican/American students at Campbell (Ohio) Memorial High School.
---
Eight Westminster College music students were chosen to participate in the 61st annual Pennsylvania Intercollegiate Band, March 7-9, hosted by West Chester University.
---
Westminster College admissions staff will be visiting local high schools the week of Nov. 3.
---
Nicole Roberts, a Westminster College senior psychology major, was accepted into the graduate program for a master's degree in health psychology at the University of Bath in England.
---
Displaying 5271-5280 of 5438 total records