Galbreath Dining
---
Monday – Friday

Continental Breakfast: 7:15am – 8:45am
Lunch: 11:30am – 1:15pm
Dinner: 5:00pm – 9:00pm

Saturday & Sunday

Brunch: 11:00am – 1:00pm
Dinner: 5:00pm – 6:30pm
Among other festive entrees and desserts offered at Galbreath Dining, Simple Servings is our featured dining option, providing safe and appetizing food choices "ready to go" for all customers, including those with food allergies, gluten intolerance, or those who prefer plain and simple foods. The Simple Servings station will not offer foods made with the FDA most-common allergens of peanuts, tree nuts, shellfish, wheat, soy, milk products, and eggs. All foods offered will be made without gluten-containing ingredients. Fish dished will be included in varied menu options as a healthy protein choice, along with beef, pork, chicken, turkey, and vegetarian options. The menu will change with every lunch and dinner. The Simple Servings location is in Galbreath Dining, running Monday through Friday at lunch and dinner.
Please note that hours vary during break and between semesters.
Meal Swipe Express
---
Monday – Friday

11:30am – 1:15pm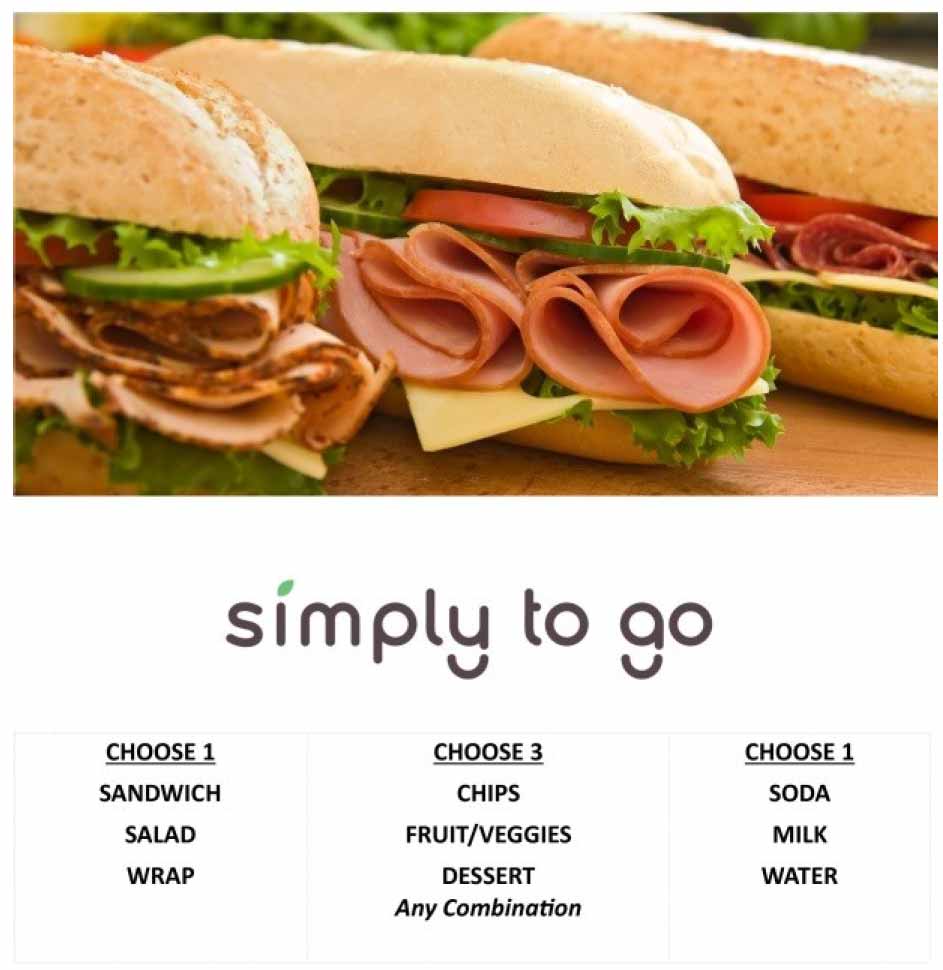 Where is the coolest place to grab Italian subs on focaccia bread and using a Swipe too? Meal Swipe Express is your Grab & Go lunch stop as you head to class. It is located on the second floor in McKelvey Campus Center and open for lunch Monday through Friday from 11:30 am to 1:15 pm.
The choices vary weekly as we feature specialty sandwiches, wraps and salads. You will receive a complete meal which includes a cold beverage, a bag of chips, a piece of fresh fruit and delicious baked cookies. We only accept meal swipes at this location.
The TUB Food Court
---
Monday – Friday

7:15am – 11:00pm

Saturday

9:00am – 11:00pm

Sunday

11:00am – 11:00pm
Please note that hours vary during break and between semesters.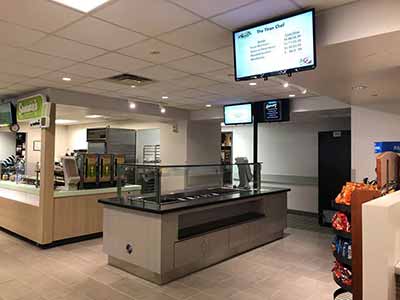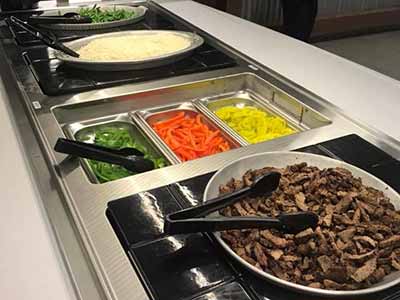 WE Express Featuring Starbucks
---
Monday – Friday

7:15am – 11:00pm

Saturday

9:00am – 11:00pm

Sunday

11:00am – 11:00pm
Preparing signature Blend drip coffees, specialty coffee drinks and smoothies. Along with our signature baked goods, such as, muffins, cookies and scones. We proudly serve Starbucks.
The Grille
---
We're not just selling burgers. . . . We're selling sizzling chicken sandwiches, char-broil gourmet burgers and crispy french fries to name a few of the fabulous treats you'll find at The Grille. For breakfast, stop by for our piping hot muffin and bagel "Starter Sandwiches."
Sammies
---
Freshly baked buns, lean deli meats, and an endless choice of toppings await you. Design your ultimate sandwich and we'll assemble and toast it for you.
The Titan Chef
---
The Titan Chef is our brand new live action station. . . . Offering custom made to order themed and premium meals.
Seasons
---
Seasons is a salad bar concept featuring a variety of fresh and in-season produce, along with proteins and toppings. Guests can create a fresh and wholesome salad that meets their flavor and dietary preferences simply and quickly. It is a pay by the ounce salad station.
Simmer
---
There's always something hot and inviting at the Simmer station - especially when the newest Simmer creations include read to serve soups alongside your Mindful soups and guest favorites. Classics like Homestyle Chicken Noodle and New England clam chowder are joined by delicious favorites like Cream of Tomato and Stuffed Pepper (and more!) to create choices for our guests seeking comfort. When offered with bread or combo'd with sandwiches, salads and sides, Simmer can be the center of a satisfying meal.
Simply To Go Options
---
Simply to Go is the perfect solution for eating on the run or desktop dining. Products are prepared daily with only the freshest ingredients, sourced locally whenever possible. Serving sandwiches, salads, snacks, and desserts.
Catering
---
Westminster Catering is committed to making your event a success. Our team of catering and event planning professionals will work with you to customize your special event. Please keep in mind that the menu items and services included on this site are a sampling of what we can offer you. Contact Jim Nescott at 724-946-6312 or email nescotjd@westminster.edu to plan your next catered event with us.