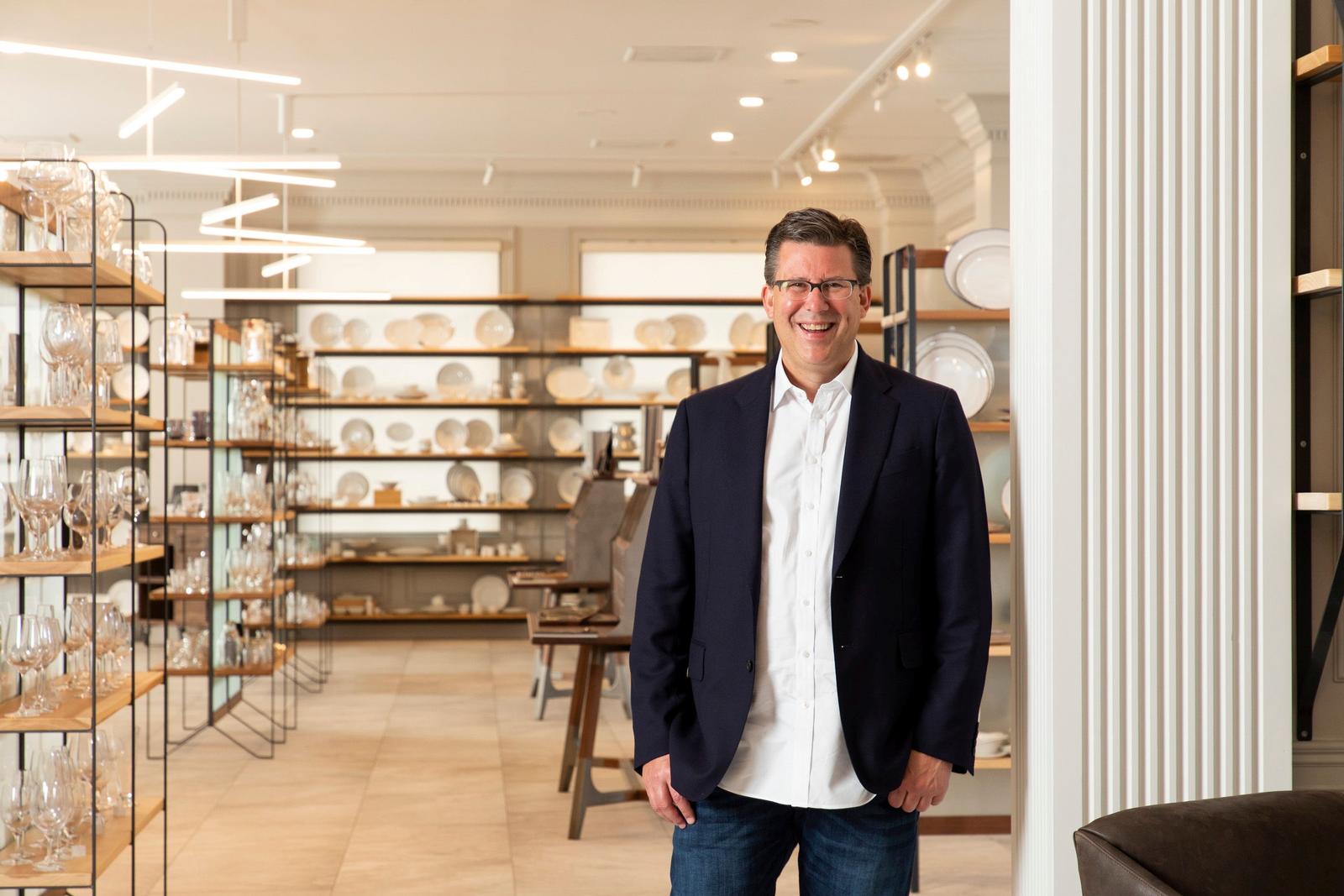 When:
Thursday, February 3, 2022, 7:00 PM – 8:00 PM
Take a peek into the coursework of our business students and join the discussion...
The Analyst Program's Winter Speaker Series is open to alumni and friends via Zoom. For this particular session, CEO of Steelite International, John Miles, who has previously served on the College's Board of Distinguished Visitors, will serve as the keynote speaker. Hear directly from John on topics of supply chain management, corporate management and navigating the business world.
This Winter Speaker Series is brought to you by the director of the Analyst Program Speaker Series, Lauryn Todd, as well as co-sponsored by the Young Alumni Committee which will be represented by Harry Bittle '14.
About Steelite International:
Steelite International is the leading designer, marketer, manufacturer, and supplier of award-winning tabletop and buffet products for the global hospitality industry. Steelite core brands include Steelite Distinction & Performance, William Edwards, D.W. Haber, Creations, Folio, Varick, Homer Laughlin, Hall China, Hollowick, and Aspen Drinkware. In addition to their core brands, Steelite distributes such prominent brands as Mogogo, Rona 5-Star Glass, Bormioli Rocco, Rene Ozorio, Robert Welch, Royal Porcelain, Robert Gordon Pottery, WNK, Anfora, Delfin, and Strahl. Dual headquarters, located in New Castle, PA, and Stoke-On-Trent UK, along with a 500,000 square foot manufacturing facility and twelve showrooms worldwide, enables Steelite to service over 140 countries for more than 50 years. Steelite is committed to providing the best in functionality and design while minimizing the effect on our environment. For more information, visit www.steelite.com.
Speaker Bio:
John Miles is the third-generation of his family to have established careers in the tableware industry, first beginning in the early 1930's. Two of his grandparents worked at Shenango China in New Castle, PA, where his father followed as a Production Superintendent. John worked his way through college, and upon graduation, joined the team at Woodmere China. At Woodmere, John worked in every department, providing a solid industry foundation and understanding of how products are sourced or manufactured, and how to sell value added goods. He further gained appreciation for design and how to treat a customer. Following Woodmere, John expanded his knowledge of distribution through several years with The Homer Laughlin China Company.
John Miles joined Steelite International in November 1996 as a USA Regional Sales Manager for the Mid-West territory. In 1997, he was appointed National Distribution Sales Manager. In 1998, he accepted the position of National Sales Manager, and in 2000 John was named Vice President of Sales.
In 2005, John advanced to the position of President of the Americas division of Steelite International. In June 2016, John Miles and PNC Riverarch Capital acquired Steelite International and John was named CEO of the global company.
Through John's vision and love of the industry, he has propelled Steelite to the leading supplier of tabletop products in the US, Canada, Caribbean, Central & South America. John's recipe for success is simple - Provide solutions in cutting edge tabletop products, support the local chefs' community, develop personal relationships, and create partnerships with like-minded organizations that share his passion for making a difference in the world. Within the business, John believes in creating a foundation of strong company values on which a culture can be created where all employees have a voice and can realize their aspirations.
John is the father of 2 adult children and lives in Portersville, Pennsylvania. He enjoys wine collecting, hunting, fitness, and spending time at home with loved ones & his English Cream Retriever, Napa.
For additional information, please contact Kara Montgomery at montgokh@westminster.edu or 724.946.7363.
Reservations due by Thursday, February 3, 2022