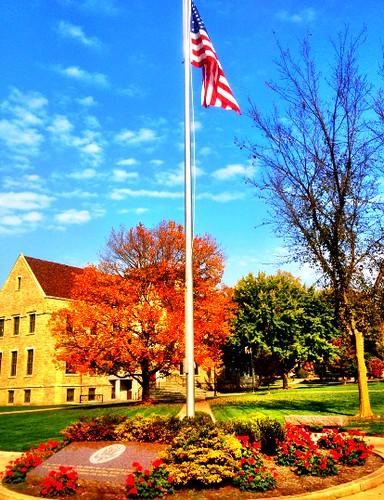 When:
Saturday, September 11, 2021, 9:15 AM
Where:
Flag Pole (chapel)
Join our campus community as we pay homage to the heroes and lives lost on the 20th anniversary of 9/11. A remembrance service will be conducted on campus led by College Chaplain, Rev. Jim Mohr with assistance from current Alumni Council members: Lawrence County Chairman, Board of Commissioners, Dan Vogler '81, and Darwin Huey '74.
Ms. Paula Kubik will provide a carillon prelude leading into the remembrance ceremony entitled, In Memoriam - September 11, 2001 by John Courter.
For additional information, please contact Kara Montgomery at montgokh@westminster.edu or (724) 946-7363 .