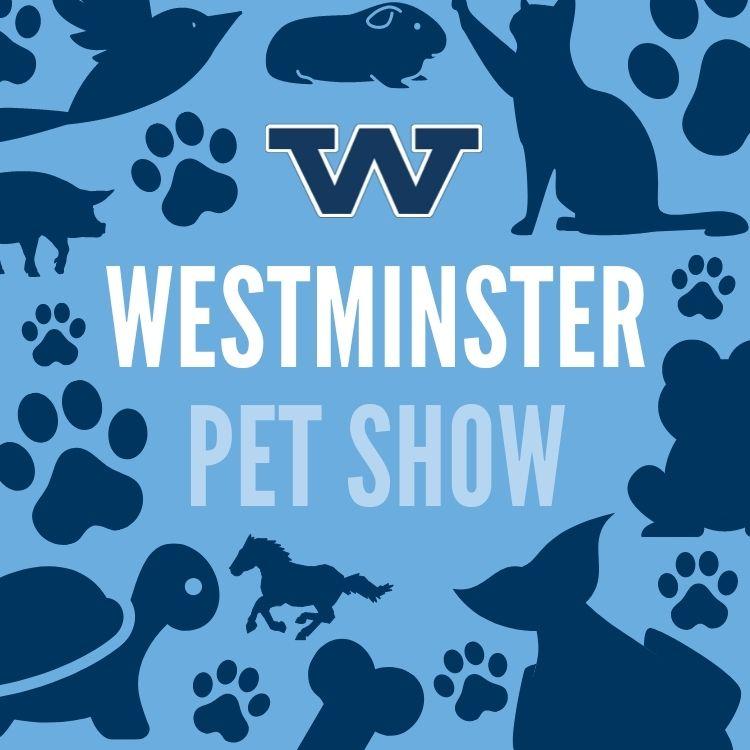 When:
Saturday, August 14, 2021, 10:00 AM – 11:30 AM
Where:
Westminster College Amphitheater (and virtual option too!)
319 South Market Street, New Wilmington, PA 16172
Join us for a one-of-a-kind alumni event that showcases the most precious and unique alumni pets! We invite alumni, friends, and community members to simply join as spectators (in person or virtually) or to enter pets into the competition (in person or virtually). Various prizes will be awarded based on our exciting categories evaluated by our fabulous and fun judges. We even have an obstacle course if you should choose to have your pet give it a try!
Our growing award category list includes: Most likely to stand out in a crowd, best costume, waggiest tail, cutest pet, best trick, most vibrant handler, most uncommon animal, biggest animal, smallest animal, obstacle course extraordinaire, most affectionate with the Titan, closest owner/pet relationship...
Please complete the Registration Form above and indicate which capacity you will be joining us. We look forward to showcasing pets from near and far - and we want all of our alumni to be spectacles to this conglomeration of cuteness - so join us!
Please note due to form building limitations--you will be asked class year, affiliation and in-person questions for your pet--answer as you did for yourself.
Important note: if you are entering your pet into the competition, we require that in addition to completing the registration form above, that you understand, complete, and sign the Entrance Form and Waiver of Liability. Failure to complete this step limits you from sharing your pets wonderfulness with the alumni community during this event.
For additional information, please contact Nicole Hunter at hunterna@westminster.edu or 724-946-7373.
Reservations due by Wednesday, August 11, 2021