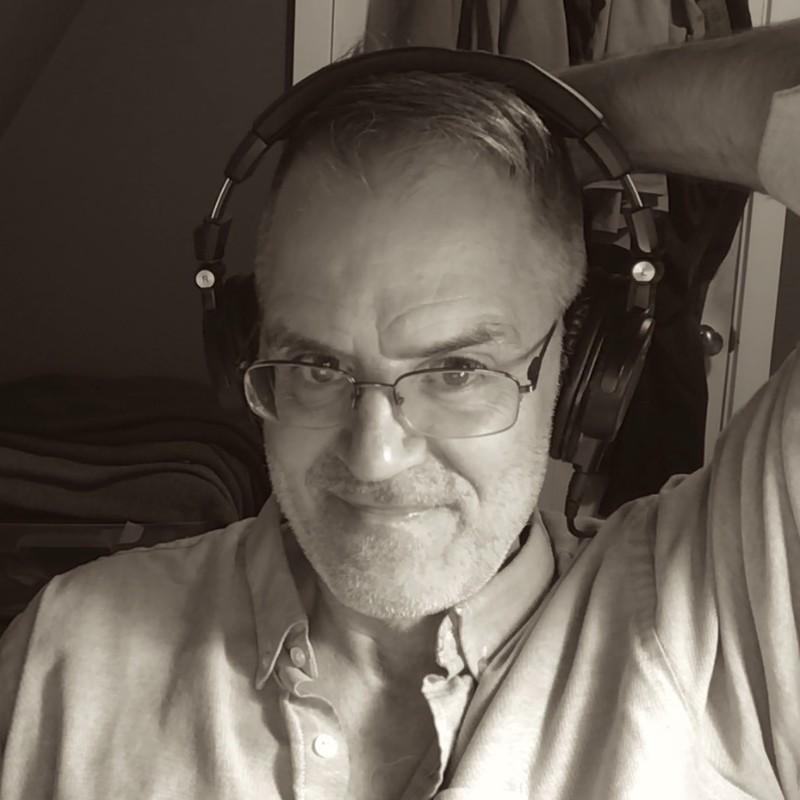 When:
Tuesday, July 11, 2023, 7:00 PM – 8:30 PM
Analyst Program Speaker Series will host a fireside chat with Dr. Marshall Poe, historian and founder and chief executive officer of The New Books Network, to discuss the evolution and impact of communications and media in our society.
Dr. Poe holds a PhD in history from the University of California - Berkeley. He is the author of A History of Communications: Media and Society from the Evolution of Speech to the Internet (2011, Cambridge University Press) and a wide range of other works. He has taught at Columbia University, Harvard University, University of Iowa, and University of Massachusetts.
Opening remarks will be provided by Ben Nelson '06, an advisor to the Analyst Program and member of Westminster's Board of Trustees. Dr. Russell Martin, Professor of History and recipient of the 2023 Distinguished Faculty Award will serve as the moderator for the session. The discussion will complement the Analyst Program's summer study of the communications, media, and technology industries.
This event, co-sponsored by Westminster's Analyst Program and Westminster's History Alumni Advisory Council, and hosted by the History AAC, is open to the public and there is no cost to attend.
---

Westminster College is a leader in experiential learning rooted in the liberal arts tradition. This event will highlight career opportunities that arise from the college's interdisciplinary experiential learning projects, through which students have the opportunity to work with industry experts while receiving guidance and oversight by Westminster's faculty, and professional networking efforts. Experiential learning is a key component of the college's Strategic Plan 2018-2027.
The Analyst Program is an experiential learning program that provides students with an opportunity to learn about business models, prepare case studies, and make presentations. Students work with a team of faculty and advisors drawn from relevant fields to provide a realistic analytical experience. The program also arranges speakers, site visits, and other events to enhance the educational experience. Analyst Program has been operating for more than ten years with many students pursuing careers in financial services, consulting, public accounting, and government-related fields.
Formalized into public events in 2020, Analyst Program Speaker Series hosts a variety of events and speakers, including executives, academics, and other experts in a wide range of fields, to support students participating in Westminster's Analyst Program and the broader campus community. The series was created by Dr. Daniel Fischmar, Emeritus Professor of Economics & Business; Brian Petrus '10, Associate Professor of Business Administration and faculty of record for the Analyst Program, Dr. Christie Nelson '06, Assistant Research Professor and Director of MBS Externship Exchange, Rutgers University, and Ben Nelson '06, Senior Vice President - Global Credit Officer for ESG, Moody's Investors Service, and a member of Westminster's Board of Trustees.
Westminster's History Alumni Advisory Council supports the college's history program by advising on best practices in relevant fields, supporting experiential learning programs, and developing internship and research pipelines. History AAC is led by chair Matthew V. Kerns '07, Associate Dean of Admissions, Widener University Commonwealth Law School, and vice chair, Alissa Bookwalter '07, Chief Talent Officer, Griffiss Institute, with members drawn from libraries, museums, public service, sustainable agriculture, universities, urban development. History AAC highlights the advantages of studying humanities at a liberal arts college empowered by highly-customized experiential education and research opportunities.
For additional information, please contact Jamie Offutt at offuttjd@westminster.edu or 7249466996.
Reservations due by Monday, July 10, 2023