Westminster College Selects Thomas Stein as Vice President for Enrollment and Financial Aid
Posted on Tuesday, March 18, 2014
NEW WILMINGTON, Pa. - Westminster College has selected Dr. Thomas H. Stein as vice president for enrollment and financial aid after a nationwide search to fill the position. Stein has served as interim vice president since January, replacing David Rhodes while the search was conducted.
Stein, who attended graduate and undergraduate school in Ohio, has more than three decades of experience in the higher education and admissions profession.  Before arriving at Westminster, he served as vice president for enrollment management at Tusculum College in Greeneville, Tenn., where he was responsible for undergraduate admissions; adult non-traditional admissions, including graduate and professional programs, international students, financial aid, and retention; and managed staff at the Greeneville campus, plus three additional sites in Tennessee.
Prior to his position at Tusculum, Stein served as vice president of enrollment for nearly 20 years at Otterbein University in Westerville, Ohio, where he met or exceeded enrollment objectives every year since 1995 and increased ethnic diversity from nearly three percent of the freshman class in 1992 to 15 percent in 2011 while expanding staff diversity during the same period. Additionally, Stein served on the Otterbein cabinet with Westminster College President Richard H. Dorman for 12 years.
"We are excited about having our admissions and financial aid programs directed by Dr. Stein, who brings to the position a noteworthy depth of enrollment and student recruitment experience," Dorman said. "Having worked with Tom for over a decade while we were at Otterbein University together, I can assure everyone that we have retained a professional with integrity, a strong knowledge of his profession, and an interpersonal style that is very student-centric. He will be a great fit for Westminster."
Stein also held positions of director of admissions at Bethany College in West Virginia, and admission counselor at Ohio Northern University, his undergraduate alma mater.
Stein earned a master of secondary education from the University of Dayton and Ph.D. from the University of Toledo.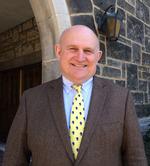 ---
More Stories