Westminster College Selects Dr. Robert Zorn as Director of Graduate Program
Posted on Monday, April 22, 2013
NEW WILMINGTON, Pa. - Westminster College selected Dr. Robert Zorn `64 to serve as Director of the Graduate Program. Zorn started April 1.
Zorn served as the coordinator of the educational administration program in Westminster College's graduate program from January 2012 until he was appointed as director this month. He was the superintendent of Poland, Ohio, schools for more than three decades and has been with Westminster since 1986. In addition to overseeing the graduate school, Zorn teaches courses for those pursuing licensing as school superintendents and principals.
Zorn earned his undergraduate degree from Kent State University, a master's from Westminster, and a Ph.D. from the University of Pittsburgh. He also completed post-doctoral studies from the National Academy for School Executives in Washington, D.C., and from Harvard University.
In addition to his appointment as director of the graduate program, Zorn had his article "The Keys to Job-Longevity in the School Superintending" published in the April issue of the Ohio School Board Association Newsletter.
The Graduate Program at Westminster College is designed for professionals who seek further professional development.  The Master of Education degree is offered in education, English, and history.  Additionally, the Graduate Program offers courses of study that lead to certification and/or licensure as a school counselor, K-12 principal, superintendent, and reading specialist. Visit www.westminster.edu/grad for more information.
Contact Zorn at (724) 946-7055 or email for additional information.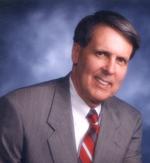 ---
More Stories