Westminster College Hosted Children's Book Author April 16
Posted on Thursday, April 18, 2013
NEW WILMINGTON, Pa. - Westminster College hosted children's book author Charles R. Smith, Jr. for a presentation Tuesday, April 16, in McKelvey Campus Center.
                                                                                    
Smith, a Coretta Scott King Award-winning author, has written more than 30 books with subjects ranging from basketball, Negro League baseball, American diversity and Greek Mythology. According to his biography, Smith has also received reluctant reader awards, "proving that kids that don't like to read, do like to read his books." Smith also writes poetry and is a photographer.
The presentation was sponsored by Westminster's chapter of Kappa Delta Pi international education honor society, Westminster's Drinko Center for Experiental Learning, and Diversity Services.
Senior elementary education majors, who serve as Kappa Delta Pi officers and helped organize the program are:
President Emma Kohley is a daughter of John and Lita Kohley of Gibsonia and a graduate of Pine-Richland High School.
Community Outreach Coordinator Ashley Thiebaud is a daughter of Susan Thiebaud and John Thiebaud of Pittsburgh and a graduate of Butler Area Sr High School. 
Kappa Delta Pi members raised $1000 to buy books for the K-2 children in the Laurel School District, where Smith also made a presentation.
Contact Dr. Alison DuBois, Westminster assistant professor of education and Kappa Delta Pi adviser, at (724) 946-6039 or email for additional information.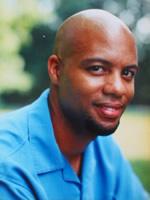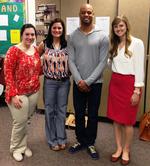 ---
More Stories